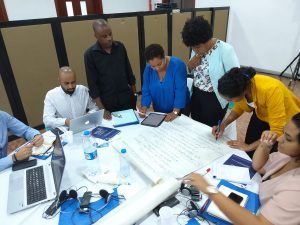 Parliament Paving the Way: Co-Creation in Cabo Verde
Every so often, simple ideas simply work. When Cabo Verde's National Assembly set out to break down barriers to citizen engagement, they got out the sledgehammer.
De vez en cuando, las ideas sencillas pueden funcionar. Cuando la Asamblea Nacional de Cabo Verde se propuso eliminar las barreras que limitaban la participación ciudadana, lo hicieron con toda la fuerza.