Overview
More than 50 countries depend on oil, gas and minerals as their most important sources of government and export revenues. However, evidence shows that their performance on human development indicators compares unfavourably to less-endowed countries. At the root of this underperformance is the failure by governments to properly address the institutional and policy challenges that come with natural resources.
Open government approaches in the governance of natural resources can help detect corruption, safeguard community interests, improve the investment climate, and support environmental sustainability. Extractive industry commitments are a common area of activity within OGP, with potential to complement other initiatives within this sector.
---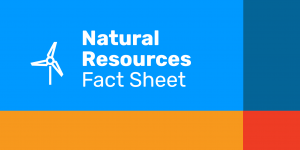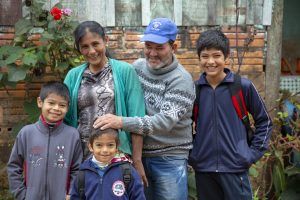 Early Results of Open Government Partnership Initiatives (2018)
This publication series captures 'early results' of open government commitments. It can take a long time to see how open government policies materialize into concrete social, economic and political benefits for citizens, but we have learned that the journeys of reformers fighting to bring policies to fruition are critical to understanding the ultimate impact of policies.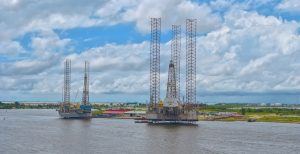 Nigeria's Push for Beneficial Ownership Transparency in Procurement and in the Extractives Sector
Lessons from Reformers: As a resource-rich country that has been plagued by grand corruption, beneficial ownership transparency has emerged as an important tool in Nigeria.
Lecciones de los Reformadores: Como país rico en recursos que ha sido afectado por una gran corrupción, la transparencia de los beneficiarios reales ha emergido como una herramienta importante en Nigeria.
Leçons à Tirer des Réformateurs : En tant que pays riche en ressources naturelles et qui a été miné par la corruption à un niveau élevé, la transparence en matière de propriété effective apparaît comme un outil important en Nigéria.
---
Model Commitments
Initial Commitments
Disclose contracts signed with extractive companies

Make all rules and regulations for natural resource licenses and concessions available in a public database

Publish timely, comprehensive reports on oil, gas and mining operations, including detailed revenue and project information
Intermediate Commitments
Create a national strategy for the extractive sector, through an open and participative process Create mechanisms for the public and legislators to engage in extractive concessioning

Publish comprehensive financial reports on natural resource funds

Publish environmental and economic impact studies for all natural resource projects

Publish resource-related revenue transfers to sub-national governments

Require state owned enterprises to publish comprehensive reports
Advanced Commitments
Create a public web registry of all natural resource concessions

Require all listed companies to disclose resource related payments on a project by project basis
---
Recommendations
Find synergies between Extractive Industries Transparency Initiative

(

EITI) and OGP:

OGP

members can improve extractives industries transparency by applying policies like open contracting and beneficial ownership to extractives sector management.

Advance the implementation of Sustainable Development Goal 13 (SDG):

OGP members can consider commitments that develop, track, and publish relevant milestones and indicators of sustainable development and climate action.

 
Advance community rights:

OGP members can provide indigenous and marginalized communities with information about land use and ownership and involve them in decision-making processes concerning land use.