In Mexico and elsewhere, the principle of legality demands the participation of all agencies and institutions across the public administration. Thus, Mexico's National Institute for Transparency, Access to Information and Data Protection (INAI in Spanish) supports open government actions by oversight bodies of the 32 states and their 2,469 municipalities.
In the past few years, open States have been seen as approaches to distribute responsibilities among the executive, judiciary and legislature, as well as states and municipalities. These responsibilities are achieved through capacity design and proactive transparency, co-creation, collaboration, social innovation and accountability processes and designed to solve public issues identified by society. 
Through its co-creation strategy, which focuses on implementing the described approach, and building on the experience gained from over 140 commitments and the participation of 226 public agencies and 213 civil society organizations, the INAI has learned that to deliver the promise of an open State – at least in Mexico – it is important to take gradual steps, considering the differentiated competencies and limitations across agencies.
Take the example of citizen participation and its different linkages to the branches of government and their agendas. Open government, for instance, defines participation as co-creation and consultation, while open justice defines participation through specialized means, including tools such as conversations hosted by bar associations. Finally, open Congress can be achieved when dialogues around law design are binding and made through multi-partisan legislative agreements.
 While we acknowledge the value of the open State approach in Mexico, we have learned that open government needs to be consolidated first. Then, collaboration can be initiated with other branches and municipalities, being careful not to include all stakeholders in joint goals that could break citizen and institutional will.
To show our will to gradually move toward an open State, Mexico's fourth open government action plan (2019-2021), included a commitment that links the federal and local open government agendas, building a national strategy toward consolidating an open State in Mexico in the near future. A significant number of stakeholders were consulted and we expect to have a solid proposal to build on next year.
More good news: various states are working on agreements to create open Congresses and courts are endorsing the Open Justice Declaration. We are also excited to see municipalities creating dialogue spaces and even Technical Secretariats.
Since 2015, INAI has been promoting its co-creation strategy, working to gradually pave the way toward an open State, but it will not condition the processes that design and implementation stages must follow. We will keep on working.
En México y en cualquier país, el principio de legalidad demanda la sujeción de todos los órganos e instituciones de la administración pública al derecho. Esto permite al Instituto Nacional de Transparencia, Acceso a la Información y Protección de Datos (INAI) coadyuvar con los organismos garantes de las 32 entidades federativas mexicanas y sus 2,469 municipios, para proponer diversas acciones en materia de gobierno abierto. 
En los últimos años se ha considerado al Estado abierto como una práctica que distribuye competencias y provee cualidades en los poderes ejecutivo, legislativo y judicial, así como en las entidades federativas y los municipios. Estas competencias y cualidades se realizan a través del diseño de capacidades y procesos en transparencia proactiva, cocreación, colaboración, innovación social o rendición de cuentas a través de compromisos, y con el propósito de resolver problemas públicos identificados por la sociedad.
Sin embargo, el INAI a través de su "Estrategia cocreación desde lo local" que está enfocada en la implementación de lo descrito, muestra por la experiencia de conocer sobre 140 compromisos, y la participación de 226 instituciones públicas, y 213 organizaciones de la sociedad civil, que la promesa de consolidación de un Estado abierto debe, al menos en México, avanzar de forma gradual o paulatina, ya que las capacidades de cada institución u orden de gobierno para realizarlo dependen de atribuciones muy diferentes y resistencias focalizadas que no pueden tomarse a la ligera.
Un ejemplo es la participación ciudadana y sus diferentes esquemas de adhesión a las agendas de los distintos poderes; por ejemplo, en el caso del gobierno abierto, la participación se define a través de las mesas de cocreación y las consultas; en el caso de la justicia abierta la participación se prevé de una forma especializada a través de herramientas como el diseño de mesas de diálogo realizadas por barras o colegios de abogadas y abogados; en el mismo orden de ideas, el congreso abierto es posible si las mesas de diálogo para la construcción de leyes es vinculante con el resultado publicado y si se realiza a través de un acuerdo legislativo que incluya a todas las bancadas o partidos. 
Mostrando las diferencias, no negamos la importancia de consolidar a futuro un Estado abierto a nivel nacional en México, sino que la experiencia nos ha mostrado que debe, primero, consolidarse el gobierno abierto e iniciar una estrategia de colaboración con otros poderes y municipios, para no incluir a todas las partes en objetivos conjuntos que puedan quebrantar la buena voluntad ciudadana y de las instituciones.
 Como muestra de la determinación que tenemos, para avanzar gradualmente hacía un Estado abierto, en el cuarto plan de acción nacional de la Alianza para el Gobierno Abierto que se realizará de agosto de 2019 a agosto de 2021, diseñamos un compromiso que articula las agendas federal y local de gobierno abierto, para convertirlas en una estrategia nacional que consolide un Estado Abierto en México en el futuro cercano. Al respecto se ha consultado a un número importante de contrapartes en materia de gobierno abierto y se espera que el próximo año tengamos una propuesta sólida para partir.
Otra buena noticia es que actualmente en varias entidades se están discutiendo la firma de acuerdos para un Congreso abierto y en el caso de los tribunales la firma de la Declaratoria de Justicia abierta, y es alentador reconocer que hay municipios que están generando mesas de diálogo e incluso Secretariados Técnicos Municipales para avanzar en la agenda.
El INAI desde 2015 impulsa la Estrategia de cocreación desde lo local con el objetivo de cimentar paulatinamente el piso sobre el que transitará el Estado abierto, pero no condicionará los procesos que debe seguir cada etapa de diseño e implementación. Seguiremos trabajando.
Related Content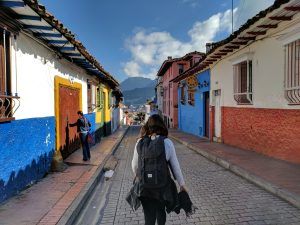 OGP Local
Through OGP Local, participants can learn how to use open government values such as transparency, accountability, responsiveness, and inclusion to better meet the needs of the citizens they serve.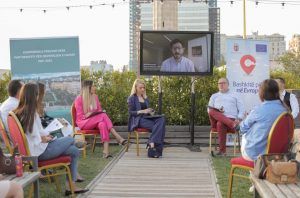 Challenges and Solutions
OGP Local: New Plans, New Commitments
OGP Local is now more flexible, sustainable, inclusive and innovative than ever before. Since welcoming 56 new local members in...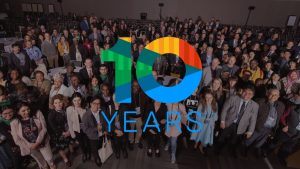 Challenges and Solutions
10 Lessons from 10 Years of OGP
OGP Deputy CEO Joe Powell shares reflections on how OGP's experience can inform some of the most critical policy debates facing the world today.