A Proposal to Guide Co-Creation Processes
Building on its experience supporting the co-creation of Costa Rica's most recent action plan, which was supported by the OGP Multi-Donor Trust Fund, ACCESA published its Guide to develop open government action plans.
Co-creation is one of the most exciting and rewarding stages of the open government action planAction plans are at the core of a government's participation in OGP. They are the product of a co-creation process in which government and civil society jointly develop commitments to open governmen... cycle, but it is also one of the most challenging. During co-creation, stakeholders exchange ideas, build proposals and establish commitments to be implemented over a two-year period. This process involves a great deal of logistical, administrative, methodological and communication aspects that can be overwhelming.
Throughout this journey, OGP provides its members with various mechanisms and resources to support the process, including the OGP Multi-Donor Trust Fund. Thanks to this trust fund, ACCESA was able to support Costa Rica's Ministry of Communication to develop the 2019-2022 open government action plan, which was designed and implemented in a fully collaborative process that engaged both parties equally.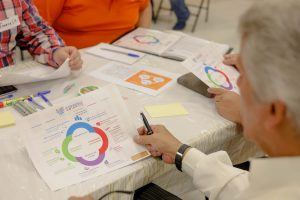 Building on this experience, the organization published its Guide to Develop Open Government Action Plans, which aims to summarize the main stages and steps to take when planning for, co-creating and implementing an open government action plan, from the initial planning to the monitoring and accountability stages. The guide also includes practical recommendations, examples, additional resources and standards to improve the process.
This guide is not simply a recount of Costa Rica's process. It was developed based on deep reflections of the lesson learned along the way, as well as knowledge from previous processes and exchanges with regional and global peers. It is also not meant to be a single prescription, since each plan depends on a local context, but includes a set of basic recommendations and proposals that can guide co-creation processes being implemented.
Co-creation processes can be challenging, but there is no need to start from scratch. The international open government community holds great knowledge that can be shared, promoting peer exchange and support. This guide is a contribution to that shared knowledge reservoir and we hope it can be a living document that can be adapted into various contexts and combined with existing and upcoming guides and handbooks. Ultimately, the goal is not to create silver bullets but to collaborate in creating the conditions that will enable action plans that can promote transformative change in the relationship between the State and its citizens and find solutions to our common challenges.
La organización ACCESA elaboró una Guía para procesos de formulación de planes de acción de gobierno abierto, a partir de su experiencia apoyando la cocreación del más reciente plan de acción de Costa Rica gracias al Fondo Fiduciario de Donantes Múltiples de OGP.
La cocreación es una de las etapas más emocionantes y gratificantes de todo ciclo de plan de acción de gobierno abierto, pero al mismo tiempo es de las más desafiantes. Es en la cocreación en donde los diferentes actores intercambian ideas sobre problemas, construyen propuestas de solución y definen compromisos que serán implementados durante los próximos dos años. Pero este proceso requiere de la consideración de una gran cantidad de factores logísticos, administrativos, metodológicos y comunicacionales que bien puede tornarse abrumadora. 
OGP tiene a disposición de sus miembros diversos mecanismos y recursos para apoyarlos en este complejo viaje, entre los cuales destaca su Fondo Fiduciario de Donantes Múltiples. Gracias a este fondo, ACCESA pudo acompañar al Ministerio de Comunicación de Costa Rica en la formulación del plan de acción de Gobierno Abierto 2019-2022, en un proceso que tuvo la particularidad de que fue diseñado e implementado de forma completamente colaborativa y asociada entre ambas partes. 
A partir de esta experiencia es que surgió la Guía para procesos de formulación de planes de acción de gobierno abierto, un documento que busca sintetizar de manera sencilla las principales etapas y pasos que los equipos gestores deben considerar a la hora de planificar, cocrear e implementar un plan de acción de gobierno abierto, desde la preparación inicial hasta el monitoreo y la rendición de cuentas del plan. Además, la guía brinda una variedad de consejos prácticos, ejemplos de diversos lugares, recursos adicionales y estándares pertinentes que pueden contribuir a mejorar la realización de estos procesos.
Es importante mencionar que esta guía no es un simple recuento del proceso que llevamos a cabo en Costa Rica, sino que parte de una profunda reflexión sobre los aprendizajes obtenidos, así como del conocimiento acumulado de procesos previos y de intercambios con otras experiencias a nivel regional y mundial. Del mismo modo, esta guía no pretende ser una receta única, ya que el diseño y ejecución de cada plan de acción depende del contexto específico en el que éste se vaya a desarrollar; lo que esta guía busca establecer es una serie de recomendaciones y propuestas que consideramos fundamentales y que pueden servir para orientar los procesos de cocreación que se lleven a cabo en diferentes lugares.
Los procesos de cocreación pueden ser desafiantes, pero no hay que empezar de cero. Dentro de la comunidad internacional de gobierno abierto hay suficiente conocimiento distribuido como para que podamos aprender y apoyarnos entre pares. Esta guía es una contribución a ese reservorio de conocimiento colectivo y, en ese sentido, esperamos que sea un documento vivo que pueda ser adaptado a diferentes contextos y remezclado con otras guías y manuales ya existentes o que pronto existirán. El objetivo, al final de cuentas, no es crear métodos infalibles o fórmulas mágicas, sino colaborar a crear las condiciones para la formulación de planes de acción que logren encauzar una transformación en las relaciones entre Estado y ciudadanía para alcanzar soluciones a nuestros problemas comunes.
Related Content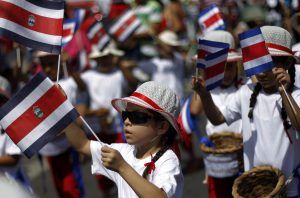 Costa Rica
Costa Rica has delivered their revised 2019-2022 action plan.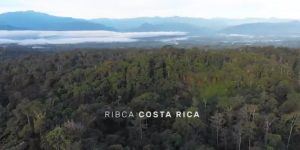 Challenges and Solutions
Our Voice Must Be Heard
Female citizens work to empower and protect indigenous communities.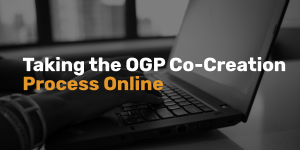 Taking the OGP Co-Creation Process Online
Find practical tips, a curated list of online tools and platforms, and country examples to help take your OGP co-creation process online.