​​Engaging Migrant Communities in Open Government
In the last few decades, we have witnessed enormous increases in migrant flows. In 2020 an estimated 281 million people were living outside of their country of birth, more than twice the number of migrants recorded in 1990. As conflict, global inequality, and climate change push more and more people to flee their homes, this number is only likely to grow. Due to linguistic or cultural barriers and civic exclusion or discrimination, these migrant populations face disproportionate obstacles to accessing information or participating in policy-making. These barriers make it particularly difficult for migrant groups to voice concerns relevant to their well-being.
Open governance is crucial for migrant groups who otherwise face significant hurdles to influencing or evaluating policy that shapes their communities. Open Government PartnershipThe Open Government Partnership (OGP) is a multi-stakeholder initiative focused on improving government transparency, ensuring opportunities for citizen participation in public matters, and strengthen... More (OGP) commitments could increase migrants' ability to access information and participate in decision-making that affects them. Not only would these commitments encourage governments to serve these marginalized groups better, but they would also promote greater migrant integration into host communities and allow governments to utilize migrants' rich expertise to craft better-informed policies.
OGP governments have already begun to incorporate migrant-related commitments into their OGP action plans, especially around issues of inclusion, participation, and access to information. Malta, for instance, introduced the "I Belong" initiative to meaningfully integrate migrants into society. This program sought to increase information accessibility to migrants and created the Inter-Ministerial Committee and Forum on Integration Opportunities to encourage greater migrant participation in decision-making. Germany held a "Living Together Hand in Hand—Shaping Local Communities" competition with an eye towards deepening immigrant integration into civic life. Guatemala is currently fostering better migration management through the establishment of a Multisectoral Roundtable for Attention to Migration that will promote participation, intersectoral collaboration, accountability and transparency. Bulgaria committed to publishing open data on migration to facilitate migration data analysis, promote greater stakeholder involvement in migration management, and improve knowledge about the migration process. Greece has committed to opening access to certain information from the Ministry of Immigration Policy.
There are also good examples of meaningful action in engaging migrant communities outside of OGP commitments. Portugal, for instance, has created the Council for Migration, a body partially composed of representatives from migrant communities and migrant-focused civil society organizations that participates in policy-making. Portuguese municipalities are encouraged to create their own local plans for migration integration. In 2020, the African Union inaugurated the African Observatory for Migration and Development, which aims to collect and provide African states with a unified source of data on migration for research, policy formulation and better governance.
The international legal order has also been calling for greater migrant participation in policy-making. In May 2022, United Nations Member States came together for the first ever International Migration Review Forum (IMRF) to discuss migration governance. In the IMRF Progress Declaration, states committed to promote meaningful participation of migrants—especially female migrants—in policy; foster inclusive and cohesive societies by strengthening the provision of information; enhance migrants' access to information; and integrate migration as a cross-cutting issue in national development plans.
OGP members can join this groundswell of activity by including migrant-related commitments in their national action plans. Such commitments could support:
Outreach to and participation of migrants in law and policy-making. OGP members could commit to establishing councils composed of migrant representatives that must be meaningfully consulted during any relevant law or policy-making processes; creating formal channels by which migrant community input is incorporated into policy discussion, formulation, delivery and evaluation; or launching programs that shape service delivery—especially with respect to COVID-19 response and recovery—around migrant priorities.
Programs that meaningfully integrate migrants into their host communities. OGP members could commit to encouraging municipal, county, regional, and national level government authorities to draft migrant inclusion

OGP participating governments are working to create governments that truly serve all people. This includes many historically oppressed groups such as persons with disabilities, women, lesbian, gay, bi...

plans; creating campaigns and programs that put forth positive narratives about migrant contributions to their host societies; offering incentives to local communities to deepen migrant integration into civic life; or abolishing any laws or policies that prevent non-citizens from creating, leading or joining local organizations, such as trade unions, political parties, or NGOs.
Better production, collection, and publication of migration data. OGP members could commit to better collection and analysis of migration-related data through national censuses, additional funding for migrant, or data-collection agencies; better coordination between data collectors; publication of open data

By opening up data and making it sharable and reusable, governments can enable informed debate, better decision making, and the development of innovative new services. Technical specifications: Polici...

on migration from key ministries and agencies; or greater information accessibility to migrant communities through targeted translation, outreach, or community rapporteurs.
By committing to support the inclusion and participation of migrant communities and greater transparencyAccording to OGP's Articles of Governance, transparency occurs when "government-held information (including on activities and decisions) is open, comprehensive, timely, freely available to the pub... More regarding migration data and policy, OGP members can improve the accountability and fairness of policies for migrant communities. OGP governments can bolster the effectiveness of their migration-related programs and policies while underscoring their commitmentOGP commitments are promises for reform co-created by governments and civil society and submitted as part of an action plan. Commitments typically include a description of the problem, concrete action... to OGP's core values of transparency, participation, and accountability.
Featured Image Caption: Women Migrant Workers in Singapore and Malaysia
En las últimas décadas, hemos sido testigos de un enorme aumento en los flujos migratorios. En 2020, se estimó que 281 millones de personas vivían fuera de su país de nacimiento, más del doble de lo registrado en 1990. El conflicto, la desigualdad global y el cambio climático están orillando a cada vez más personas a dejar sus hogares, por lo que este número probablemente seguirá creciendo. Debido a barreras lingüísticas o culturales y a la exclusión cívica y discriminación, para estas poblaciones migrantes es, de forma desproporcionada, difícil acceder a información o participar en el diseño de políticas públicas. Estas barreras hacen que sea particularmente difícil para las personas migrantes expresar sus necesidades para el bienestar.
La gobernanza abierta es fundamental para los grupos migrantes que, de otra manera, enfrentarían dificultades para influir en las políticas que determinan sus comunidades. Los compromisos de la Alianza para el Gobierno Abierto (OGP por sus siglas en inglés) podrían mejorar las oportunidades de esta población de acceder a información y participar en la toma de decisiones que les afectan. Estos compromisos no solo podrían promover que los gobiernos se enfoquen mejor en atender a estos grupos marginados, sino que también podrían promover una mejor integración de los grupos migrantes en las comunidades y ayudar a los gobiernos a utilizar su experiencia para diseñar políticas públicas de mejor calidad.
Los gobiernos que son miembros de OGP ya empezaron a incorporar compromisos enfocados en las y los migrantes en sus planes de acción, en especial en lo que respecta a la inclusión, participación y acceso a la información. Por ejemplo, Malta diseñó la iniciativa "Yo pertenezco" para integrar a las y los migrantes en la sociedad. El objetivo de este programa es incrementar la accesibilidad de la información a las y los migrantes y crear el Comité Interministerial y el Foro sobre la Integración de Oportunidades para promover una mayor participación de las y los migrantes en la toma de decisiones. Alemania, por su parte, organizó la competencia "Viviendo juntos – moldeando comunidades" con el fin de mejorar la integración de las y los migrantes en la vida cívica. Guatemala está promoviendo un mejor manejo de la migración a través del establecimiento de la Mesa Redonda Multisectorial para la Atención a la Migración con el objetivo de promover la participación, colaboración intersectorial, rendición de cuentas y transparencia. Bulgaria se comprometió a publicar datos abiertos sobre migración para facilitar su análisis, promover una mayor participación en el manejo de la migración y mejorar el manejo sobre el proceso de migración. Finalmente, Grecia se comprometió a abrir información del Ministerio de Política de Inmigración.
Existen otros ejemplos fuera de los compromisos de OGP de acciones enfocadas en involucrar a las comunidades migrantes. Por ejemplo, Portugal creó el Consejo de Migración, organismo parcialmente compuesto de representantes de las comunidades migrantes y de organizaciones de la sociedad civil que participan en el diseño de políticas públicas. Se invita a los municipios de Portugal a crear sus propios planes locales para la integración de la migración. En 2020, la Unión Africana inauguró el Observatorio Africano para la Migración y el Desarrollo, el cual tiene el objetivo de reunir y ofrecer a los Estados africanos una fuente unificada de datos sobre migración para fines de investigación, diseño de políticas públicas y una mejor gobernanza.
La legislación internacional también ha promovido una mayor participación de las y los migrantes en el diseño de políticas. En mayo de 2020, los estados miembros de las Naciones Unidas se reunieron por primera vez en el Foro Internacional de Revisión de la Migración (IMRF por sus siglas en inglés) para discutir la gobernanza de la migración. En la Declaración de Avances del IMRF, los estados se comprometieron a promover la participación verdadera de las y los migrantes (especialmente las mujeres) en las políticas; promover sociedades incluyentes y cohesivas a través del fortalecimiento del acceso a la información; mejorar el acceso de las y los migrantes a la información e integrar la migración como tema transversal en los planes nacionales de desarrollo. 
Los miembros de OGP pueden unirse a este movimiento si incluyen compromisos enfocados en la migración en sus planes de acción nacional. Estos compromisos podrían promover:
Vinculación y participación de las y los migrantes en el diseño de leyes y políticas. Los miembros de OGP podrían comprometerse a establecer consejos compuestos por representantes de migrantes que deben ser consultados verdaderamente durante procesos de diseño de leyes o políticas relevantes; crear canales formales a través de los cuales las voces de la comunidad migrante sea incorporada en la discusión, diseño, implementación y evaluación de las política o crear programas que definan la provisión de servicios, especialmente en lo que respecta a la respuesta y recuperación del COVID-19, tomando en cuenta las prioridades de las y los migrantes.
 Programas que verdaderamente integren a las y los migrantes en las comunidades que les reciben. Los miembros de OGP podrían comprometerse a invitar a las autoridades municipales, regionales y nacionales a diseñar planes de inclusión de las y los migrantes; crear campañas y programas que comuniquen narrativas positivas sobre las contribuciones de las y los migrantes a la sociedad; ofrecer incentivos a las comunidades locales con el fin de fortalecer la integración de las y los migrantes en la vida cívica o abolir las leyes y políticas que evitan que las personas que no son ciudadanas creen, lideren o se involucren con organizaciones locales como sindicatos, partidos políticos u ONG.
 Una mejor generación, colecta y publicación de datos sobre las y los migrantes. Los miembros de OGP podrían comprometerse a una mejor colecta y análisis de datos sobre migración a través de censos, financiamiento o instituciones de colecta de datos; una mejor coordinación entre quienes colectan los datos; la publicación de datos abiertos sobre migración por parte de ministerios e instituciones o mayor accesibilidad de información a las comunidades migrantes a través de traducciones, campañas o enlaces comunitarios.
Si se comprometen a apoyar la inclusión y participación de las comunidades migrantes y la transparencia sobre datos y políticas de migración, los miembros de OGP pueden mejorar la rendición de cuentas y justicia de las políticas para las comunidades migrantes. Los gobiernos de OGP pueden mejorar la efectividad de sus programas y políticas migratorias, además de reforzar su compromiso con los valores fundamentales de OGP de transparencia, participación y rendición de cuentas.
Related Content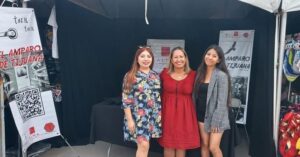 Challenges and Solutions
Three Strategies for Community Justice
Explore three ways advocates in Tijuana, Mexico, are engaging the community and using open justice and artistic approaches to allow citizens to more fully exercise their rights and improve relations…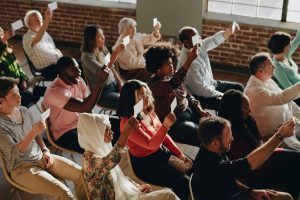 Inclusion in OGP
Inclusion is fundamental to achieving more equitable, representative, and accountable policies. Open government is one important avenue towards broadening the base of participation in policymaking and ensuring policies reflect the…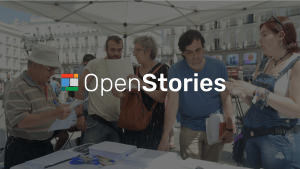 OpenStories
Everyone has a story. Together we have a mission. Explore stories from across the open government community, and submit your own.