Institutionalizing Community Paralegals: The South African Experience
This case study is part of the OGP Justice Policy Series, Part I: Access to Justice.
The use of community paralegals has gained momentum across the globe. Serving as grassroots advocates, they act as first responders to injustice in their communities. In South Africa, starting at least by the 1950s, community paralegals helped people navigate and resist apartheid. Today, their role has expanded to responding to other criminal and civil justice needs and empowering the communities they serve to know, use, and shape the law.
In 2016, South Africa committed to institutionalizing Community Advice Offices (CAO) as part of its wider justice network, making these offices a permanent feature as a means to advance access to justice at the frontline of community engagement. The National Alliance for the Development of Community Advice Offices (NADCAO), with the support of the Association of Community Advice Offices of South Africa, put forward the commitment, marking the first time a civil society-led commitment was incorporated into a South African national action plan. Its main objective was to contribute to the long-term development and sustainability of CAOs through skills and leadership training for paralegals. The desired next step is a formal regulatory framework and increased public funding.
Related Content

Global Report
The promise of democracy is often defined by the ballot box, where citizens determine who will represent their interests in government. That promise, however, too often fails to translate to…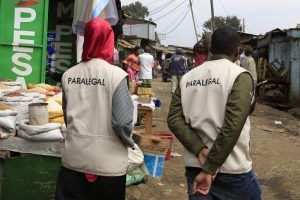 Justice Policy Series, Part I: Access to Justice
This paper encourages justice reformers to better connect with OGP and its processes as a strategy to implement change.