Student Voices Showcase: Fighting Corruption in São Paulo, Brazil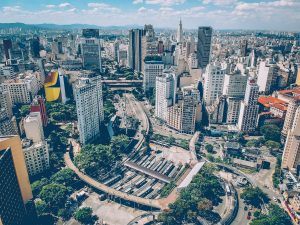 This blog was written by Abigail Bartlett, a fourth-year Communications and Media Studies major at Carleton University.  As a Canadian public servant for the last three years, Abigail has witnessed the benefits of open communication between government and the public.  Moving forward, she hopes to continue her career in the public service in public consultation and engagement.  
For the People, By the People: Developing the Commitment
Over the last few decades, São Paulo, Brazil has seen its fair share of corruption scandals. In 2014, the city became the epicentre of Brazil's largest-ever corruption investigation, which resulted in the indictment of hundreds of government officials, including the arrest of the country's former president Michel Temer.
In the wake of this scandal, São Paulo city officials recognized that – now more than ever – open government is important for promoting transparency and accountability with the public.
So, when designing their 2018-2020 OGP action plan, city reformers placed considerable emphasis on public consultation and engagement. With five commitments in their action plan, three of the city's objectives were determined by stakeholders and two were chosen by the public, including a commitment on fighting corruption.
Once the anti-corruption commitment was chosen by the public, the city was then tasked with identifying specific objectives. Again, both stakeholders and the public were consulted – this time, through a series of workshops. Based on feedback from these workshops, two objectives were defined.  These objectives aim to:
Foster greater integration of information related to the bidding process and budgetary execution; and,
Provide citizens with more information on existing citizen monitoring mechanisms.
In other words, the city of São Paulo has committed to guaranteeing the accessibility of public data and improving existing mechanisms for citizen monitoring.
Why is Public Participation so Important? 
Looking at São Paulo's 2018-2020 action plan, it's evident that public consultation and engagement is amongst its strongest assets. From August to December 2018, citizens were consistently engaged at each step in the development of the action plan.
Public participation is valuable for many reasons. First and foremost, it provides citizens a way to get involved in decision-making processes that affect their daily lives. This helps to strengthen democracy, as people can influence policy beyond elections. Public participation also promotes transparency and accountability. If the government is involving the public, it's opening itself up to increased citizen monitoring.  When it comes to anti-corruption efforts, this means that the public can keep an eye on potentially 'sinister' interests or activities.
Was it Effective? 
Public engagement was an important first step in developing São Paulo's anti-corruption commitment.
But, what's been done since then?
So far, it looks like the city has started to deliver on its two main objectives – specifically, its promise to increase access to public data. On its municipal website Portal da TranSParência, the public can access São Paulo's Open Data Portal.  The portal contains data sets from all municipal departments, sub-prefectures and public companies. These sets contain information on an array of subjects, including budget and management, business and infrastructure.  Portal da TranSParêcia also hosts news updates concerning open government and ongoing public consultation initiatives.
What are the Limitations?
While there are many benefits to public participation, challenges did arise during São Paulo's consultations. Initially, residents voiced their desire to be given an active role in the budget and finance system of São Paulo. However, due to legal restrictions, the city was unable to make this happen. They did provide alternative solutions, though, and promised to improve existing tools for information access and social control.  These citizen monitoring tools include the Bolsa Eletrônica de Compras website and the Federal Government Procurement Portal.
What's Next?
Though São Paulo has made some progress on its anti-corruption commitment, the city's 2018-2020 action plan will soon be coming to an end. Post 2020, the city must continue open dialogue with the public to maintain progress in its anti-corruption efforts.
Note: São Paulo's 2018-2020 action plan is still pending IRM review.
Featured Photo by Sergio Souza via Unsplash
Related Content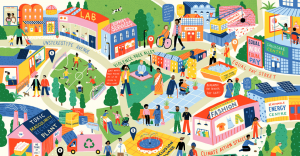 Student Voices Showcase: Generation Equality
Carleton University students explore the intersections of gender and open government in Canada and beyond.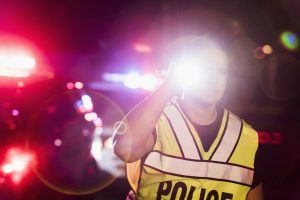 Anti-Corruption in OGP
Corruption harms everyone by taking tax dollars from needed public services and projects. For OGP members, fighting corruption is essential to transparent, responsive, and inclusive government.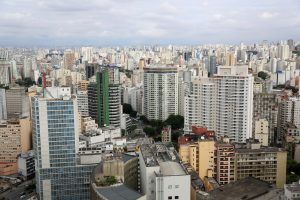 São Paulo, Brazil
São Paulo is currently implementing 5 commitments from their 2018-2020 action plan.