Using Data to Connect Activists, Drive Investigations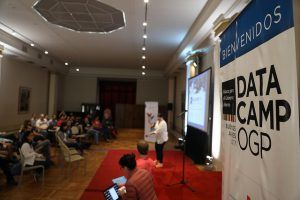 Data can be an investigative tool, but citizens need to know how to use it.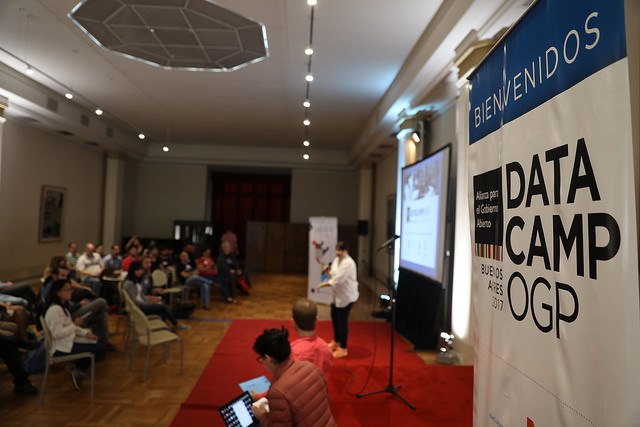 As civil society pushes for more data, what do we do with all the information we get? While the answer seems obvious— use it for investigations—the practical application is much more complicated.
The challenges emerge at the very start: most media have no money for data departments, and journalists often do not know how to use the available information. Journalists are not the only ones struggling with the new tools. Many officials, who are supposed to be handling and releasing the data, have a hard time adapting to the task. "In my municipality, everything is very old-fashioned, and we do not use open data at all," says Mailen Garcia. She works in the Mar del Plata city hall in Argentina. While her country is a regional leader in open government, there are still many difficulties to overcome at all levels.
Open government departments, located throughout the country, aim to tackle these challenges. Martin Alalu heads one in Buenos Aires. For almost two years, his team has been working with seventy local governments on several open innovation policies through hackathons, camps, and open data trainings. "We are spreading the word about the importance of opening government data and letting the people participate to make the government transparent and enhance the public policy," he says. Alalu's department is the only one in the province, but there are many more in other regions.
Although the departments operate domestically, there are opportunities to expand and work with international partners. "#OGPArgentina was a great time for sharing innovative ideas all around Latin America," says Alalu. "The next step could be to determine how to exchange experiences so we can use new technologies from different cities," he adds.
City collaboration is already happening, but its potential has yet to be fully discovered. Eric Reese, who trains local governments on data usage, says that there is a big demand for applying new tools. Reese is a part of GovEx, Center for Government Excellence at Johns Hopkins University, which helps authorities use data for better governance. He has worked in over a hundred US cities and several outside the US, including Buenos Aires; Edmonton, Canada; Florence, Italy; Gdansk, Poland, and Vilnius, Lithuania. "We've found a really great appetite for using data from police services to health and education," he says. While advanced cities still struggle with issues like data privacy, citizens are generally supportive of more open government tools ,because they make using local resources easier.
Journalists are part of another group that can benefit from open data by using the newly public information for investigations. Romina Colman is one of those helping reporters translate the data into readable stories. Colman is a data producer at La Nacion, one of the biggest newspapers in Argentina. "I analyze databases, trying to find stories that shed light on things no one is watching," she explains, "I file a lot of information requests for investigative journalists." Colman also trains journalists in data analysis both in and outside the newsroom.
"Journalists do not want to spend a lot of time training, so we start with six and seven hours in one day, and then, do workshops for two hours on special issues," she says, "We try to generate the skills among students because we know they will work in the newsrooms, and we want more data journalists." Colman's team helps train youth to work with Excel sheets and data in general. In return, young reporters have the chance to see their data-driven stories published in La Nacion.
Media-related organizations also help journalists produce more stories using data. Argentina's Observatory of Corruption Cases helps journalists find court-related information, and the website Sin Corrucion, run by the Civil Association for Equality and Justice (ACIJ), publishes opinion pieces and investigations. "We collaborate with a lot of media outlets in the country to conduct data-driven investigations on corruption in Argentina," says Lucia He of ACIJ.
Her team scrapes the data from the government's website when it is not in an open format and makes it readable for users. "That is meant to be a tool for journalists, academics, and anyone interested in analyzing corruption," she adds. The team works on several projects: they compare procurement prices, make official data more user-friendly, and investigate how the government spends money on publicity. When the team finds any irregular activities or hints of corruption, they contact the authorities. Unfortunately, few of these reports translate into court cases.
Although the government is becoming increasingly open, the process takes a lot of time. "Some ministries already have information on the website, but there are those which don't," He concludes, "We see how things become more transparent, but there is still a lot of information missing." This, however, should encourage journalists and activists to demand more. "There are always things the officials are not going to give us because the information is power; so we push them to give us the data," Colman says, "When we get rejections, we try to turn those into stories." When the rejections go public, officials usually respond and release information they previously kept secret. As Colman points out, her team managed to do some important investigations using the data of the officials' wealth, thanks to the release of such information.
"We need more journalists to get involved with OGP," Colman adds, "We have to stop thinking that the government is the enemy that always tries to hide things. We need to have a seat at the table to discuss the information the government plans to release." She suggests using events like OGP Regional Meetings to meet with the government and demand more public information.
Alalu agrees: "We can't have an open government policy without a strong civil society, so we always try to work with NGOs, universities, and the media and encourage them to use the data." According to him, the data is no longer the government's – it belongs to everybody. "Here in Argentina, we are in the middle of great years. It's like an open government spring, so we are very excited about what is happening," he concludes.