Policy Brief – Bolstering Online Political Advertising Policy in Europe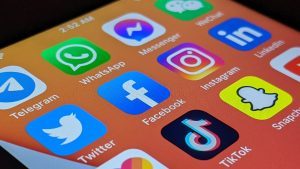 This policy brief was developed collaboratively following a series of roundtables on the EU's proposed Online Political Advertising RegulationGovernment reformers are developing regulations that enshrine values of transparency, participation, and accountability in government practices. Technical specifications: Act of creating or reforming ..., convened online in March 2021 and February 2022 by the European Partnership for Democracy and the Open Governance Network for Europe, a joint initiative of the Open Government PartnershipThe Open Government Partnership (OGP) is a multi-stakeholder initiative focused on improving government transparency, ensuring opportunities for citizen participation in public matters, and strengthen... More and Democratic Society.  
With the EU's proposed regulation on the table, and a myriad of policy and political initiatives in place across EU member states, this brief lays out the key issues to address for regulating online political advertising and proposes ideas for how to address them through policy action grounded by open government, fundamental rights, and democratic values.
Authors:
Ruth-Marie Henckes, European Partnership for Democracy
Fernando Hortal Foronda, European Partnership for Democracy
Maria Koomen, Open Governance Network for Europe