The Skeptic's Guide to Open Government – 2018 Edition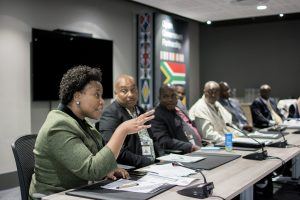 This edition of the Skeptic's Guide to Open Government was released in 2018. Find the 2022 edition here, which includes evidence on five additional areas – access to justiceAccessible justice systems – both formal and informal – ensure that individuals and communities with legal needs know where to go for help, obtain the help they need, and move through a system tha... More, fiscal openness, open contractingA transparent procurement process, known as open contracting, increases competition, improves public service delivery, and ensures governments better value for their money. Technical specifications: C..., social auditsInstitutional and legal frameworks are necessary for providing assurance of the integrity of financial information and of compliance with budgetary rules and procedure. Technical specifications: These..., and grievance redress mechanisms.
Whether you are inside or outside of OGP, you may not yet be convinced of the benefits of opening government. When you open government, what do you get in return? If you are asking this question, this guide is for you.
The guide summarizes what is known about the impact of opening government in five areas: 1) public service deliveryTo ensure that citizens of all groups are better supported by the government, OGP participating governments are working to improve the quality of and access to public services. Commitments in this are... 2) business opportunities 3) government efficiency and cost saving 4) prevention of corruption and 5) trust in government. Each chapter draws from empirical evidence, and highlights reformers who are opening government in innovative ways.
Explore the guide below.