Overview
Healthcare accounts for a large proportion of government budgets, but increased spending has often not been matched by improvements in outcomes. Governments collecting increased health data are also looking for ways to empower citizens to use this information to take control of their own medical care.  
OGP members have taken an extremely varied approach to dealing with healthcare. Of the more than 140 OGP commitments addressing healthcare, the majority concern data publication on patient outcomes. Other commitments involve citizens participating in decisions about health, such as clinic construction or policy design, or promoting greater accountability. 
Open government can help governments expand access and service delivery to even the most marginalized communities, especially with child and maternal care. It can also help build strong, effective health systems and spur investment in critical research.
The 2019 OGP Global Report suggests future commitments may consider addressing universal health coverage, primary care, and reproductive health.
---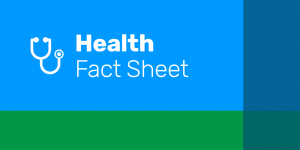 Health Fact Sheet
Snapshot of global progress and member-level examples of health reform in OGP
Global-Report Health
OGP members have taken an extremely varied approach to dealing with health, from citizen monitoring of local expenditures to bringing members of the public into major regulatory and policy decisions...
---
OGP Global Report Data
The data below is drawn from the 2019 OGP Global Report. You can view and learn more about the report here.
These are members making OGP commitments to improve their performance in the respective policy area. As members that have demonstrated political commitment through OGP, the next step is ensuring that implemented commitments have maximal impact.
Key
Indicates that member has a starred commitment in this policy area.
This site uses cookies.
Click here for more information about the Open Government Partnership's terms of use.
Terms & Conditions
Close