---
Introduction and Overview
Open government investments yield significant dividends in terms of water, sanitation, and hygiene (WASH). Water and sanitation delivery can be greatly improved with better transparency, participation, and accountability.
Worldwide, the challenges are increasingly complex and widespread: thirty percent do not have access to clean water and a troubling six in ten lack safely managed sanitation.
OGP countries are in a unique position to address many of the root causes of WASH issues, including corruption and poor quality, as well as lack of prioritization, access, equity, and accountability.
---
OGP Global Report Data
The data below is drawn from the 2019 OGP Global Report. You can view and learn more about the report here.
These are members making OGP commitments to improve their performance in the respective policy area. As members that have demonstrated political commitment through OGP, the next step is ensuring that implemented commitments have maximal impact.
Key
Indicates that member has a starred commitment in this policy area.
---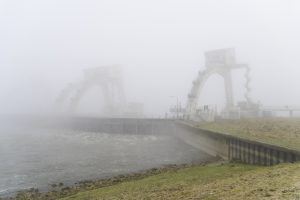 Lessons from Reformers: Municipal budget and spending data for water in the Netherlands
Starting in 2015, Dutch local governments began providing financial data through a web portal at www.openspending.nl. However, this data was initially only available at the aggregate level, making it difficult to access critical detailed and local information...
A partir de 2015, los gobiernos locales holandeses comenzaron a publicar datos financieros a través del portal web en www.openspending.nl. Sin embargo, estos datos inicialmente sólo estaban disponibles de forma agregada, lo que dificulta el acceso a información crítica detallada y local...
À partir de 2015, les gouvernements hollandais locaux ont commencé à fournir des données financières par l'entremise d'un portail Web à l'adresse suivante: www.openspending.nl. Toutefois, ces données n'étaient initialement disponibles que sous forme agrégée, ce qui rendait difficile l'accès à des informations détaillées et locales, pourtant essentielles...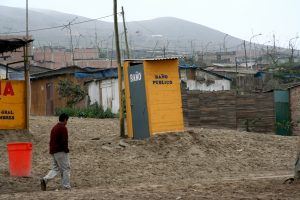 Lessons from Reformers: La Libertad, Peru
In La Libertad, like much of Peru, local service providers often lack the technical and financial resources to ensure access to safe water. As a result, "uncertainty about water quality is constant among users."
En La Libertad, como en la mayoría de los departamentos de Perú, los proveedores locales de servicios usualmente carecen de recursos técnicos y financieros para asegurar el acceso a agua segura. Como resultado "la incertidumbre sobre la calidad del agua es constante entre los usuarios".
À La Libertad, comme dans la majeure partie du Pérou, les prestataires de services locaux manquent souvent de ressources techniques et financières nécessaires afin d'assurer l'accès à l'eau potable...
Show More
This site uses cookies.
Click here for more information about the Open Government Partnership's terms of use.
Terms & Conditions
Close