Faces of Open Government: María Baron
On October 1, 2020, María Baron and the Government of the Republic of Korea started their year as Co-Chairs of the OGP Steering Committee, providing guidance and support to the Partnership as it tackles the challenges ahead in these uncertain times. In this interview, María Baron tells us what the priorities for the new Co-Chairs are, her vision for OGP in the next 10 years, and her proudest moment as a member of the Steering Committee.
First of all, congratulations on becoming the new Co-Chair of the OGP Steering Committee alongside the Government of the Republic of Korea. You take helm of the Partnership at an interesting and challenging time. What are some open government issues you and the Government of Korea want to address, tackle or strengthen as the new co-chairs of the OGP Steering Committee? And what is one area you personally want to deliver on?
Thank you! I'm very happy to take on this challenge in such a peculiar year. The Partnership's tenth anniversary finds us in a changing world, triggered by the COVID-19 crisis. In a world where many decisions are made unilaterally, where resources are held by a few, and where corruption is costing the global economy 3.6 trillion dollars every year, our priorities, co-created with the Government of South Korea well before the onset of the pandemic, are increasingly relevant. Strengthening civic space and public participation, fighting corruption and fostering inclusive, digital governance will be the main pillars of our work.
Globally, civic space has been compromised like never before. So far, this year, our Civic Space Guardian has identified over 40 regulations that challenge civic space in Latin America: restrictions to freedom of expression, association, access to public information, and privacy. As OGP Co-Chair, I am committed to working hard on this: conquered rights cannot be lost, COVID cannot be used as an excuse to delegitimize the demands we have achieved after years of fighting. 
The restrictions to access to information and the lack of transparency shown during the pandemic have also affected the accountability of governments' use and distribution of resources, which are key to fight corruption and where OGP must take on an increasingly important role, given the transformative potential of open government. At a global level, at least $100 billion dollars in public contracting are related to COVID-19, representing between 3 and 14% of GDP, depending on the region. Legislatures play a key role in terms of control. For example, Brazil and Paraguay created effective special commissions to monitor public expenses for COVID and work with public officials and activists to monitor the executive branch. Paraguay got as far as presenting a criminal charge to prosecution authorities as a result of an investigation carried out by the commission.
I think the use of data is key to fighting corruption. As part of my priorities as co-chair, together with the Government of Korea, and in line with the work I've been advancing for years to fight corruption in Latin America, we will promote the use of databases to analyze and identify potential irregularities, including registries of beneficial owners, public contracting and acquisitions, asset and conflict declaration, and data on money and politics, among others.
Another challenge the pandemic shed a light on was the importance of a responsible and inclusive debate on digital governance. The pandemic compelled us to live in a virtual world, but not everyone has access to it. The internet has been the main tool used to respond to many of the challenges associated with the pandemic, but remote medical assistance, education and work are not accessible to all. Globally, 3,700 million people (45% of the world's households) lack access to internet. The OGP agenda can and should play a key role, committing to engaging in a debate that includes and provides opportunities to the most vulnerable groups, making it a cross-cutting tool to help transform the reality. 
I personally think it is paramount to broaden the open government approach into an open state one. Among the parliamentary community, what a year ago was unthinkable, today, it is a reality: over 100 parliaments adapted their legislature work in record time, upgrading regulations and incorporating technologies to keep their work going. Legislatures are increasingly relevant to the open government agenda. 
I am very pleased to have fostered actions for many parliaments across the world to create open parliament plans. However, we need to work toward an open state approach and this means not just creating open parliament plans, but also strengthening OGP to work across all branches of government.
In this regard, I will work hard this year to highlight the need to engage legislatures in an open government dialogue and deepen the understanding that open parliaments are not just a stand-alone policy, but rather a cross-cutting approach. Legislatures should be engaged in multi-stakeholder processes, as well as thematic reforms and commitments. I believe their participation is fundamental in terms of representation, legislation, and control.
I also think Latin America has a wealth of experience among civil society organizations, creating a true network of advocacy for legislative transparency. The Latin American Legislature Transparency Index, created in 2010 and applied in 15 countries, has increased the effectiveness of legislatures. The Index was a cutting-edge tool that measured the openness of Latin American legislatures. It was validated by all stakeholders and has great potential for advocacy. In 2020, this Index is being applied for the fifth time, and I am very proud to see it expand to other regions, such as Africa and – why not- the rest of the world.
In 2021, OGP will mark its 10 year anniversary, growing from eight countries to 78, an increasing number of local members, and working with thousands of civil society organizations in more than 4,000 OGP commitments. What are some of the most important lessons learned from the last 10 years?
We must be open and flexible to learn, to strategize and re-strategize in a context of instability (political transitions, electoral calendars, COVID-19, etc.). OGP needs to be able to push the open government agenda, even during challenging times. Working in politics means instability and changes, hence the need to set clear goals to follow-up on despite all difficulties. In this sense, I think OGP's results-oriented commitments and action plans have been key.
It is essential to preserve the social capital that civil society contributes to local, national, regional and global OGP processes. Active participation in co-creation, implementation and monitoring processes must be accompanied by our activist nature. Our call is to transform.
We have great reformers at the local, national, regional and global levels. We must keep on building more and better bridges among the different levels. Coordination and communication are essential in that regard.
One of OGP's main challenges has been to show impact, not just on transparency and accountability overall, but also in terms of responding to the needs of citizens, providing public services or on the water agenda. I think there are issues where we still can make a difference, such as socio-economic justice, equal access to health and education, closing the gender gap, ending human trafficking, among others.
The power is in cohesion. Our thematic communities are small but, together, they can be powerful.
Civil society organizations have been an integral part of open government throughout the years. What should civil society groups do in the next decade to make this an even more relevant platform locally, nationally and globally? 
We need to think beyond the next 10 years, into the next 20 and 30. How can we foster an enabling environment that allows for new leaders to shine? This is one of the questions that civil society poses every day.
My hope is that the pandemic has taught us something: that the solutions to crises are collective. Today, we are facing the COVID-19 crisis, but we must leverage these lessons to prepare for the coming 30 years, which will not be without challenges.
I hope we have learned that recovery must be based on transparency standards and that it needs every stakeholder to be sitting at the table and to collaborate, each one from their own trench. I think OGP can be a key platform, since creating true partnerships to improve public policy is at the heart of our work. In a changing world, listening to and learning from each other can be key to come out stronger from these unprecedented times, to be a part of the process to build back better and more just democracies for all.
El 1 de octubre de 2020, María Baron y el Gobierno de la República de Corea comenzaron su año como Copresidentes del Comité Directivo de OGP, brindando orientación y apoyo a la Alianza mientras aborda los desafíos futuros en estos tiempos inciertos. En esta entrevista, María Baron nos cuenta cuáles son las prioridades de los nuevos Copresidentes, su visión de OGP en los próximos 10 años y su momento de mayor orgullo como miembro del Comité Directivo.
Antes que nada, felicitaciones por el nuevo nombramiento como copresidenta del Comité Directivo de OGP, junto con el Gobierno de la República de Corea. Están tomando el liderazgo de la alianza en tiempos interesantes y difíciles. ¿Cuáles son algunos temas de gobierno abierto en los que trabajarán tú y el Gobierno de Corea como nuevos copresidentes del Comité Directivo de OGP? ¿En qué tema te piensas enfocar personalmente?
¡Muchas gracias! Estoy realmente muy contenta de asumir este desafío en un año tan particular: el décimo aniversario de la Alianza nos encuentra en un mundo que cambió a partir de la crisis desatada por el COVID-19.
En un mundo donde muchas de las decisiones se toman de manera unilateral, donde los recursos se distribuyen entre unos pocos y la corrupción le cuesta a la economía global 3,6 billones de dólares cada año, las prioridades que, junto a Corea del Sur, co-creamos mucho antes del inicio de la pandemia, fueron mostrando su relevancia cada vez con más fuerza. El fortalecimiento del espacio cívico y la participación pública, la lucha contra la corrupción y la gobernanza digital inclusiva serán nuestros ejes fundamentales de trabajo.
El espacio cívico global fue afectado como, probablemente, nunca en la historia. En lo que va del año hemos detectado, a través de nuestra herramienta Civic Space Guardian, más de 40 regulaciones que amenazan el espacio cívico en América Latina: restricciones a los derechos de expresión, asociación, acceso a la información pública y privacidad. Como co-chair de OGP me comprometo a trabajar en este tema con mucha energía: los derechos conquistados no pueden perderse, el COVID no puede ser una excusa para deslegitimar aquellas demandas que hemos alcanzado con años de lucha.
Las restricciones al acceso a la información y la falta de transparencia durante la pandemia, también trajeron consecuencias en la rendición de cuentas que los gobiernos hacen sobre el uso y distribución de los recursos, tema fundamental para trabajar en la lucha contra la corrupción y en las que OGP debe tener una voz cada vez más fuerte, porque el potencial transformador de gobierno abierto es enorme. A nivel global, se han destinado, al menos, 100 mil millones de dólares en contrataciones públicas vinculadas al Covid-19, esto representa entre un 3 y 14% del PBI según la región. Los poderes legislativos tienen un rol fundamental que cumplir en su función de control: Brasil y Paraguay son dos buenos ejemplos de creación de comisiones especiales de seguimiento al gasto público vinculado al COVID con un funcionamiento eficiente y transparente: reciben a funcionarios y activistas y hacen seguimiento de las acciones de los Ejecutivos. En el caso de Paraguay hasta se llegó a realizar una denuncia penal al Ministerio Público a partir de una investigación puntual de la comisión.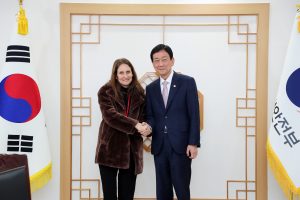 Creo que el uso de datos es fundamental para combatir la corrupción. Como parte de mis prioridades como co-chair junto al gobierno de Corea del Sur y en consonancia con lo que vengo trabajando hace años para combatir la corrupción en América Latina, promoveremos el uso de bases de datos para analizar e identificar potenciales irregularidades incluyendo registros de beneficiarios finales, compras y contrataciones públicas, declaraciones patrimoniales, de renta e interés, y datos sobre dinero y política, entre otros.
Otra de las problemáticas que la pandemia dejó al descubierto fue la importancia de un debate responsable e inclusivo sobre la gobernanza digital: la pandemia nos obligó a vivir en el mundo de la virtualidad pero sin considerar que no todos tenemos acceso a ella. Internet ha sido la respuesta a diversos problemas que la pandemia trajo aparejados, pero la telemedicina, el teletrabajo y la educación a distancia no son una realidad para todos. A nivel global, 3.700 millones de personas no tienen acceso a Internet. Esto representa el 45% de los hogares del mundo. En esta agenda OGP también puede y debe jugar un rol fundamental, comprometiéndonos a ser parte de un debate que incluya y otorgue oportunidades a los más vulnerables, convirtiéndose en una herramienta transversal que transforme la realidad.
En lo personal, me parece fundamental trabajar en la ampliación del enfoque de gobierno abierto hacia Estado abierto. En la comunidad parlamentaria, que integro hace más de 20 años, lo que hace un año era impensado hoy es una realidad: más de 100 congresos adaptaron la labor legislativa en tiempo record, modernizando reglamentos e incorporando tecnología para mantener vivo el trabajo parlamentario durante la pandemia. Los legislativos tienen un rol cada vez más relevante dentro de la agenda de gobierno abierto.
Me genera mucha satisfacción haber impulsado acciones para que muchos Congresos alrededor de todo el mundo hoy tengan sus planes de Parlamento Abierto. Sin embargo, necesitamos avanzar hacia una mirada de Estado Abierto, y esto implica no pensar sólo en planes de acción de Parlamento Abierto, sino en fortalecer a OGP con el trabajo conjunto de los distintos poderes del Estado.
En esta línea, trabajaré mucho este año insistiendo en la necesidad de involucrar a los poderes legislativos en más discusiones de gobierno abierto, para poder profundizar en el entendimiento de que Parlamento Abierto no es tan solo una policy area individual sino una herramienta que debe ser transversal. Debe pensarse el involucramiento legislativo en los espacios de diálogo multiactoral y también en las reformas y los compromisos temáticos concretamente. Creo que su participación es un valor fundamental porque tienen mucho para aportar en sus funciones de representación, legislación y control.
Por otro lado, creo que tenemos mucha experiencia acumulada en América Latina de trabajo colaborativo entre organizaciones de sociedad civil a partir de la que hemos generado una verdadera red de incidencia para la transparencia en los Congresos. Una herramienta que ha efectivizado este trabajo es el Índice Latinoamericano de Transparencia Legislativa que creamos en 2010 y hoy ya se aplica en 15 países de la región. El Índice Latinoamericano de Transparencia Legislativa fue un instrumento de vanguardia para esos tiempos y se constituyó en la herramienta por excelencia para medir el grado de apertura de los Congresos de América Latina, legitimada por todos los actores y con un gran potencial para la incidencia. Este 2020 se mide por quinta vez, y estoy muy orgullosa de ver cómo se expande a otras regiones como África y por qué no, al mundo.
En el 2021, OGP cumplirá 10 años, creciendo de 8 a 78 países, un número creciente de gobiernos locales y miles de organizaciones de la sociedad civil que han trabajado en más de 4 000 compromisos. ¿Cuáles son algunas lecciones aprendidas en los últimos 10 años?
Debemos ser abiertos y flexibles para aprender a trazar estrategias y re-estrategias en torno a la inestabilidad (cambio en los funcionarios públicos, calendarios electorales, COVID, etc.). OGP necesita ser capaz de avanzar con la agenda del gobierno abierto incluso en tiempos difíciles. Trabajar en política implica inestabilidad y cambios de escenario, por lo que es importante establecer objetivos claros para hacer un seguimiento a pesar de todas las dificultades. En este punto, creo que lo metodológico en OGP ha cumplido un rol fundamental, al contar con compromisos y planes de acción orientados a resultados.
Es fundamental preservar el capital social que la sociedad civil aporta a los procesos de OGP a nivel local, nacional, regional y global. A la participación activa en los procesos de co-creación, implementación y monitoreo, debemos acompañarla con nuestra naturaleza de activistas. Nuestra vocación es transformar.
Tenemos grandes reformadores a nivel local, nacional, regional y global. Debemos seguir construyendo más y mejores puentes entre los diferentes niveles. La buena articulación y la comunicación son esenciales.
Uno de los mayores logros ha sido mostrar impacto no sólo en la transparencia o la rendición de cuentas a nivel general, sino también en las agendas relacionadas con las necesidades de los ciudadanos, como en servicios públicos o la agenda de agua. Creo que todavía tenemos grandes asuntos en los que podemos hacer una diferencia, como en justicia socioeconómica, acceso equitativo a la salud y la educación, brechas de género, trata de personas, entre otros temas.
El poder reside en la unidad. Todas nuestras comunidades temáticas son pequeñas, pero juntas podemos ser poderosas.
Las organizaciones de la sociedad civil han formado parte fundamental del gobierno abierto a través de los años. ¿Qué deben hacer los grupos de la sociedad civil durante los próximos diez años para lograr que esta plataforma sea aún más relevante a nivel local, nacional y global?
Necesitamos pensar no sólo en los próximos 10 años, sino en 20, 30. ¿Cómo fomentamos un ambiente fértil que permita que surjan nuevos liderazgos? Esta es una de las preguntas que nos hacemos cotidianamente desde Sociedad Civil.
Mi esperanza es que que la pandemia nos haya enseñado algo: que la salida de las crisis es colectiva. Hoy es la crisis del COVID, pero sin dudas debemos aprender lecciones para prepararnos para el escenario de los próximos 30 años, que no estará exento de obstáculos y desafíos.
Espero que hayamos aprendido que siempre la recuperación debe basarse en estándares de transparencia y que nos necesita a todos los distintos actores sentados en la mesa listos para colaborar, cada uno desde el rol que le toca ocupar. Y en eso creo que OGP puede ser una plataforma clave porque construir una verdadera alianza para mejorar las políticas públicas es el corazón de nuestro trabajo. En un mundo cambiante, escucharnos y aprender los unos de los otros, puede ser la clave para salir fortalecidos del momento histórico sin precedentes que nos toca vivir, y para prepararnos para la próxima década, para formar parte de la construcción de democracias mejores y más justas para todos.
Related Content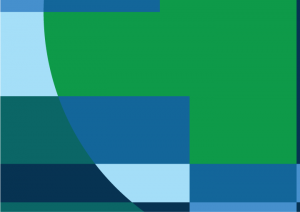 2020-21 OGP Co-Chair Vision: Government of the Republic of Korea and María Baron
The Government of the Republic of Korea and María Baron outline their co-chair priorities for the year ahead: strengthening civic space, tackling corruption and maximizing the democratic potential of digital…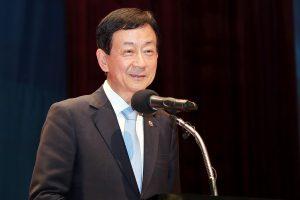 Challenges and Solutions
Faces of Open Government: Minister Young Chin
Representing the Government of South Korea, the incoming OGP Steering Committee co-chair, Minister Chin discusses how open government can empower citizens to shape policies that respond to their needs.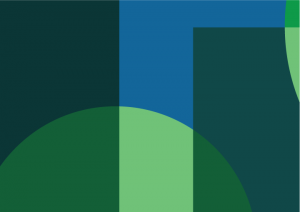 Government of Korea and María Baron to Steer the Open Government Partnership
The Government of the Republic of Korea and María Baron (Directorio Legislativo) are the new lead co-chairs of the OGP Steering Committee. The new co-chairs will lead the Partnership for…