French President Emmanuel Macron Addresses the OGP Virtual Leaders Summit
At the 2020 OGP Virtual Leaders Summit, H.E. Emmanuel Macron, President of the French Republic, shared how France has used the Open Government Partnership to advance issues such as open contracting, citizen participation and accountability and committed to co-create an even more ambitious set of reforms in partnership with civil society organizations.
"I welcome this gathering of leaders from around the world to recommit to those values of transparency, participation and accountability, that are the only way to strengthen our democracies for future challenges ahead."
Watch the recording below:
Watch other videos from the OGP Virtual Leaders Summit here.
Related Content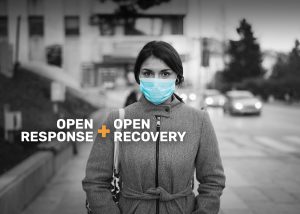 Open Response + Open Recovery
Our community's fundamental values of accountability, transparency, inclusivity, and responsiveness are vital as we move through COVID-19 response to recovery. Find resources, events and examples from OGP and partners.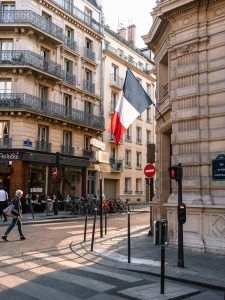 France
France is currently implementing 21 commitments from their 2018-2020 action plan. This action plan features commitments related to open contracting, public integrity, open data, algorithmic transparency, artificial intelligence, citizen engagement,…
Open Government Partnership 2020 Virtual Leaders Summit
Access a full recording of the event and individual speeches made by civil society and government reformers.