Georgia's Journey to Accelerating Open Data Reforms
Georgia's open government reforms have encompassed several transformational activities over the years. Examples include creating and publishing public registries and platforms depicting important public data.
Georgia is currently implementing 28 commitments from its 2018-2020 OGP action plan, which includes activities to improve the collection and publication of open data in the country and in municipalities, in particular, Akhaltsikhe and Kutaisi. In 2016, the Data Exchange Agency (currently, Digital Governance Agency) created the government open data portal http://www.data.gov.ge to enable business, non-governmental and governmental organizations to use government data freely, create applications and e-services based on the data, and generate economic benefits. However, the placement of important datasets thereon was carried out with a low frequency and intensity because public institutions have no obligation to publish information on the portal. It is fully dependent on their good will.
In addition to the Government of Georgia, the Georgian Parliament, Tbilisi, and several municipalities have begun engaging with OGP. Tbilisi City Hall has pledged to update its portal by publishing data in a more user-friendly manner , implement a new version of the public information section, and create an open dataBy opening up data and making it sharable and reusable, governments can enable informed debate, better decision making, and the development of innovative new services. Technical specifications: Polici... portal of Tbilisi City Hall. Even though the concept of the open data portal has been developed, its actual development is still in the progress and the City Hall's website has only been partially updated.
Another important party involved with open government in the country is the Supreme Council of the Autonomous Republic of Adjara, which voluntarily established an Open Government Council in 2020 and has already adopted its second action plan. Through one reform, the Council increased the number of proactively published datasets, including machine-readable formats.
Such initiatives are commendable, but they are mostly supported by local CSOs and international and multilateral organizations. However, to ensure their sustainability, effectiveness, and interoperability, the government should recognize open data reform as a priority; implement unified data policy, standards, and legislationCreating and passing legislation is one of the most effective ways of ensuring open government reforms have long-lasting effects on government practices. Technical specifications: Act of creating or r...; and build the capacity of all relevant stakeholders.
​Due to the lack of comprehensive reforms, Georgia is lagging behind in open data governance according to several international surveys over the past years, including the 2020 Open Data Maturity Report, the 2020 UN E-Government Survey, and the Global Data Barometer. The Global Data Barometer found that Georgia significantly lacks strong data governance and lacks open data regarding beneficial ownershipDisclosing beneficial owners — those who ultimately control or profit from a business — is essential for combating corruption, stemming illicit financial flows, and fighting tax evasion. Technical... More, lobbyingLobbying transparency allows the public to ensure that there is diversity of participation and contribution to public decision-making. Technical specifications: Policies and actions affecting lobbying... activities, public consultation, climate vulnerabilities, and real-time healthcare capacity.
As Georgia develops its upcoming OGP action planAction plans are at the core of a government's participation in OGP. They are the product of a co-creation process in which government and civil society jointly develop commitments to open governmen..., IDFI is encouraging commitments related to publishing information in open data formats, including updating the asset declaration practice of public officials, and introducing an obligation to disclose the declarations in an open format.
Updating freedom of information legislation and new open data standards is one of the most challenging commitments from previous action plans and also potentially the most impactful. IDFI continues to advocate for these reforms. USAID has suggested adopting an open data policy, which would include open data standards and mandatory disclosure of information in an open data format, on the http://www.data.gov.ge portal. These recommendations could play an important role in increasing transparencyAccording to OGP's Articles of Governance, transparency occurs when "government-held information (including on activities and decisions) is open, comprehensive, timely, freely available to the pub... More and accelerating an ambitious reform agenda in the public sector.
To keep up with the fast-paced developments in the world of data-driven digital technologies, countries need to introduce proper data management systems that will support the elaboration of evidence-based policies and improvement of public services. As Georgia continues to develop new open government strategies and take action, it is important for the country to aim for more ambitious open data reforms. Georgia has the opportunity to be an open data champion by following the global developments of open data standards and adopting the best practices in its policies and practice.
Related Content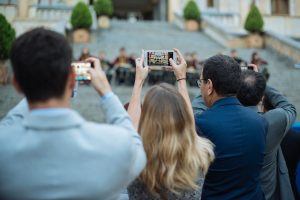 EU for Integrity Programme for the Eastern Partnership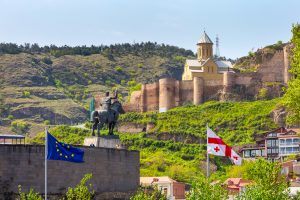 Georgia
Georgia is currently implementing 28 commitments from their 2018-2020 action plan. This action plan features commitments related to public services, open contracting, labor safety, shelter strategy for homelessness and improving…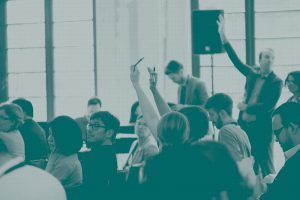 Creating OGP's Future Together – Strategic Planning 2023-2028
Help co-create OGP's new strategy. This page is your go-to resource for all the materials you need to host and join conversations and share your views on how OGP can…