Shifting Protections and Culture about Whistleblowers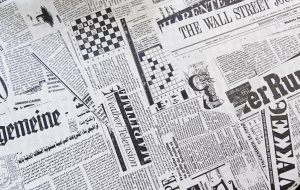 Whistleblowers serve a critical social function by flagging neglect or abuses in the public and private sector. Having the right to speak out about alleged abuses–such as corruption or harassment–is essential for a safe environment and culture for everyone. However, these individuals need adequate protections and social acceptance to be able to fulfill this role.
Ireland used its national action plan (2014–2016) to begin to encourage, protect, and raise awareness about whistleblower duties and protections (as outlined under Ireland's Protected Disclosures legislation). The law was passed in 2014 during the first year of the action plan and was developed in close cooperation with civil society. It has been considered among the most comprehensive whistleblowing laws in the European Union as it covers the reporting of abuses in all sectors of society.
Ireland's inclusion of whistleblowing in its action plan was considered transformative and a starred commitment. An independent assessment of the plan classified it as being completed within two years and having an "outstanding" effect on opening up government. The government, through the Department of Public Expenditure and Reform (DPER), worked with trade unions, CSOs and associations representing employers to carry out the commitment and pass legislation. The timing was optimal; a bill for whistleblowing legislation was just being discussed as the action plan was being developed.
Photo Credit: Ronstik, Adobe Stock
Este caso de estudio se publicó originalmente en el OGP Informe Global.
Los denunciantes desempeñan una función social fundamental, pues dan a conocer abusos y negligencias que se presentan en los sectores público y privado. El derecho a pronunciarse en contra de abusos – como la corrupción y el acoso – es fundamental para un ambiente y cultura sano para todos. Sin embargo, estos individuos deben ser protegidos y aceptados socialmente para poder cumplir con esta función.
Irlanda utilizó su segundo plan de acción (2014-2016) para empezar a promover, proteger y sensibilizar a la población sobre las tareas y protecciones de los denunciantes (como lo define la ley de divulgación protegida de Irlanda). La ley se aprobó en 2014 durante el primer año del plan de acción y se desarrolló en coordinación con la sociedad civil. Esta legislación es considerada una de las más completas de la Unión Europea, pues cubre el reporte de abusos en todos los sectores de la sociedad.
La incorporación de la protección a denunciantes en el plan de acción de Irlanda fue considerado un compromiso transformador y estelar. Una evaluación independiente del plan lo calificó como completamente implementado y con un efecto "sobresaliente" en la apertura del Gobierno. A través del Departamento de Gastos Públicos y Reformas, el Gobierno trabajó con sindicatos, OSC y asociaciones que representan a los empresarios para implementar el compromiso y aprobar leyes. El compromiso se estableció en un momento ideal, pues la el proyecto de ley se discutía al mismo tiempo que el plan se encontraba en proceso de desarrollo.
Cette étude de cas a été initialement publié dans le OGP Rapport Mondial.
Les lanceurs d'alerte assument une fonction sociale essentielle en dénonçant la négligence ou les abus des secteurs public et privé. Le fait d'avoir le droit de s'exprimer sur des abus présumés, comme la corruption ou le harcèlement, est essentiel à un environnement et à une culture sécuritaire pour tous. Cependant, ces personnes ont besoin de protections idoines et d'acceptation sociale afin de pouvoir s'acquitter de ce rôle.
L'Irlande s'est servie de son plan d'action national (2014-2016) pour commencer à encourager, à protéger, et à faire de la sensibilisation quant aux devoirs et aux protections des lanceurs d'alerte (décrit par les lois sur les divulgations protégées de l'Irlande). La loi a été adoptée en 2014 au cours de la première année du plan d'action et a été mise au point en collaboration étroite avec la société civile. Elle a été réputée une des lois sur les lanceurs d'alerte la plus complète de l'Union européenne, car elle traite de la dénonciation d'abus dans tous les secteurs de la société.
L'inclusion par l'Irlande des lanceurs d'alerte dans son plan d'action a été qualifiée de transformateur et d'engagement étoilé. Une évaluation indépendante du plan qualifié de complète en moins de deux ans et ayant des répercussions « excellentes » sur l'ouverture du gouvernement. Le gouvernement par l'intermédiaire du ministère des Dépenses publiques et des réformes (DPER) a collaboré avec les syndicats professionnels, les OSC et les associations représentant les employeurs afin d'exécuter l'engagement et d'adopter la loi. Le moment était idéal; un projet de loi sur les lanceurs d'alerte était en discussion lors de la rédaction du plan d'action.
Related Content

Global Report
The promise of democracy is often defined by the ballot box, where citizens determine who will represent their interests in government. That promise, however, too often fails to translate to…