Lessons from Reformers: Kenya Makes Public Procurement Open and inclusive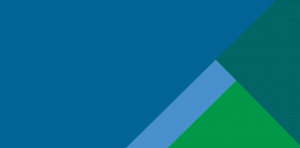 This case study is part of OGP's Domestic Resource Mobilization and Economic Recovery in Africa. Read the full paper and other Lessons from Reformers case studies here.
For decades, Kenya has struggled to overcome its systemic corruption. According to Global Finance Integrity's report, US$13.5 billion flowed out of Kenya illegally between 2002 and 2010, costing Kenyan taxpayers nearly US$4 billion. By 2016, Kenya's Ethics and Anti-Corruption Commission found that 74% of Kenyans believed that Kenya was rife with corruption and that the situation was rapidly worsening. Improved oversight of public contracts could have helped reduce these losses; however, at the time, Kenyans had little ability to monitor spending and report inefficient or corrupt uses of public money.
Kenya began using its OGP action plans to address these problems in 2016, with a commitment to bring procurement data disclosure in line with the Open Contracting Data Standard, ensuring that procurement data is open and accessible. Since the reform, civil society organizations such as the Institute of Economic Affairs (IEA) have begun to collaborate with the Auditor General's Office to track losses of public funds and identify the areas of the procurement process where Kenya is at risk for future losses. The IEA believes that continuing collaborative exercises like these will help empower citizens and civil society organizations to work with the government to begin to address the problem.
Moreover, these results have encouraged further momentum to open the procurement process. After a 2018 executive order by President Uhuru Kenyatta, Kenya made an OGP commitment to open up procurement bids themselves by requiring that 30% of public procurement opportunities be awarded to women, youth, or people with disabilities — groups that are often left out of these processes.
Related Content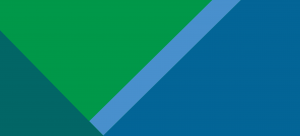 Domestic Resource Mobilization and Economic Recovery in Africa
Explore eight ways open government reform can help African countries recover from the immediate crisis and restore their progress towards achieving the Sustainable Development Goals.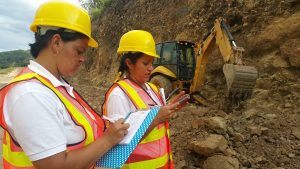 Open Contracting and Public Procurement in OGP
Open contracting and transparency in public procurement have proven to save money and broaden competition. It is becoming a global norm in OGP, with over 70 members committing to reforms…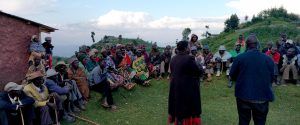 Inclusive Contracting in Elgeyo-Marakwet, Kenya
Lessons from Reformers: Although Kenya requires that 30% of procurement opportunities be allocated to women, youth, and people with disabilities, these groups still face significant obstacles in the procurement market.