Looking Ahead: Justice in OGP

2019 was the 'year of justice' and that trend is not slowing down in 2020. At the HiiL Innovating Justice Forum on February 3-5, a key highlight was the launch of Justice for All: A Shared Strategy, a collaboration among partners united in a shared vision and direction that is inspired by the justice-related goals and targets of the 2030 Sustainable Development Goals agenda. 
The shared strategy has three priorities: i) accelerating action at the national level; ii) building a global and regional alliance to support national action by creating data and evidence to underpin action and support increased financing for justice for all; and iii) boosting the global momentum on justice through a joint platform for communication and advocacy.
As one of the partners in the shared strategy, the Open Government Partnership (OGP) has an important role to play in accelerating action on justice at both the national and local level. Its design elements make it well-suited for the job, providing a mechanism for the delivery of concrete, two year domestic-level commitments that are then independently assessed by OGP's Independent Reporting Mechanism. 
Indeed, opening justice has become a major priority for many of the reformers in government and civil society in the 78-country partnership. There are currently over 180 commitments on justice in OGP action plans, with the last few years showing a steady rise, and countries in Africa and Latin America putting forward the greatest number of commitments in this area. These numbers aside, there is still significant room for ambition and impact of justice commitments. A recent OGP analytical piece for instance outlines examples of actions countries can take to improve their citizens' access to justice, based on the particular domestic challenges that exist. 
Given the growing global and national momentum outlined above, justice will continue to  be a focus area of work for OGP over the next three years. There are two separate but mutually reinforcing prongs to this work.
First, OGP will support the co-creation and implementation of justice commitments by OGP members. This includes in particular commitments that i) advance access to justice, such as through identifying legal needs, improving legal capability, ensuring access to help, strengthening justice processes, and improving justice outcomes; ii) develop transparency in the justice sector by providing access to user-driven data; and iii) increase and broaden justice-related stakeholders engaged in the OGP process, both at government and civil society levels. OGP will build understanding among domestic stakeholders and actors around how open government approaches can be used to address justice problems, connecting them to technical expertise and knowledge through one-on-one support as well as peer exchanges and workshops. 
Second, OGP will activate concrete individual action by its members through an OGP Coalition on Justice, a self-selected group of OGP governments and civil society, private sector actors and multilateral organizations. High-level support from the Coalition will drive and inspire its members to put forward commitments in action plans that are people-centered solutions to justice problems and aligned with SDG16 goals. The Coalition was launched at OGP's Global Summit in Ottawa in 2019, and will hold its inaugural meeting in 2020. More details will be shared on OGP's website soon. 
If you're interested in being more engaged with OGP's work on justice, whether as a government interested in advancing reforms or an organization that can help frame or refine commitments at the domestic or global level, we would welcome your participation in achieving justice for all by 2030. 
Featured Image Above: Justice reformers at the 2020 Innovating Justice Forum in the Hague earlier this month.
Photo Credit: The Hague Institute for Innovation of Law (HiiL)
Related Content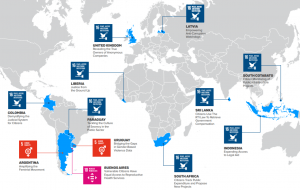 Implementing SDG16+ Through the Open Government Partnership
The challenge of building peaceful, just and inclusive societies is at the heart of the SDGs and OGP can be a vital partner to achieve these goals.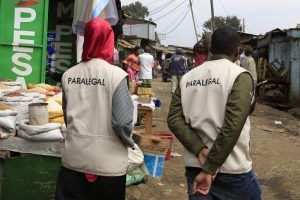 Justice Policy Series, Part I: Access to Justice
This paper encourages justice reformers to better connect with OGP and its processes as a strategy to implement change.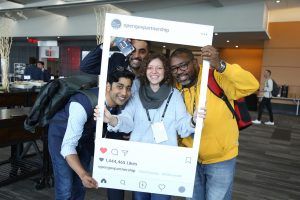 What to Expect in the Year Ahead
With the leadership of the Steering Committee 2019-2020 co-chairs, OGP will focus on people-centered justice, digital governance, and stronger civic space in the year ahead.