Meaningfully Committing to Gender Equality
The Generation Equality Forum (GEF) inspired a collective 40 billion dollars dedicated to accelerating genderOGP participating governments are bringing gender perspectives to popular policy areas, ensuring diversity in participatory processes, and specifically targeting gender gaps in policies to address gov... equality worldwide, programmatic commitments from civil society organizations and private sectorGovernments are working to open private sector practices as well — including through beneficial ownership transparency, open contracting, and regulating environmental standards. Technical specificat... actors, and meaningful government action on domestic and international policy pledges. 
OGP celebrates these and many other pledges made by OGP governments towards ambitious, meaningful action on gender equality. If implemented well, these commitments could truly move the needle towards government policies that better deliver for all people. They raise the potential for more inclusive and participatory governance, engaging citizens in creating the solutions that are desperately needed to close gender gaps in public services like health and educationAccountability within the public education system is key to improving outcomes and attainment, and accountability is nearly impossible without transparent policies and opportunities for participation ..., information and technology, and access to justiceAccessible justice systems – both formal and informal – ensure that individuals and communities with legal needs know where to go for help, obtain the help they need, and move through a system tha... More and economic opportunity. 
However, to succeed, they need to be rooted in both collaboration and accountability. There is fantastic potential for collaboration across themes and regions — from Kenya, who committed to a multifaceted approach to increase data collection, enforcement, accountability on gender-based violence, to Finland, who committed to addressing safe online spaces and anti-harassment. 
That is why the Open Government PartnershipThe Open Government Partnership (OGP) is a multi-stakeholder initiative focused on improving government transparency, ensuring opportunities for citizen participation in public matters, and strengthen... More (OGP) made its own Generation Equality Forum commitmentOGP commitments are promises for reform co-created by governments and civil society and submitted as part of an action plan. Commitments typically include a description of the problem, concrete action... to use its unique platform to advance gender equality in open government. We'll look for opportunities to help translate GEF commitments into domestic action in partnership with OGP governments and civil society champions, aiming to ensure better collaboration, implementation, and accountability. Whether government, civil society, or private sector, we look forward to working together to translate these commitments into meaningful, open, and accountable action. 
While not exhaustive, some of the government commitments OGP will be watching include:
We congratulate OGP governments who have pledged to make ambitious investments and take policy action to advance gender equality.  We also applaud civil society partners like the Web Foundation, Pathfinders, A+ Alliance focused on feminist AI, and foundations like the Gates Foundation, Open Society Foundation, and the Ford Foundation for their commitments. OGP looks forward to working across sectors and themes to bring an open, participatory, and transparent approach to this vital work.
El Foro Generación Igualdad (GEF por sus siglas e inglés) inspiró la movilización de 40 mil millones de dólares dedicados a acelerar la equidad de género en todo el mundo, compromisos programáticos de actores de la sociedad civil y el sector privado y acciones de gobierno significativas demostradas en compromisos de política nacionales e internacionales. 
OGP celebra estos y muchos otros compromisos establecidos por los gobiernos de OGP en torno a acciones ambiciosas y significativas en materia de equidad de género. Si se implementan bien, estos compromisos realmente podrían crear políticas de gobierno con resultados que generen beneficios para todas las personas. Estos compromisos tienen el potencial de promover una gobernanza más incluyente y participativa, trabajando con la ciudadanía para identificar las soluciones que tanto necesitan para cerrar las brechas de género en la provisión de servicios públicos de salud y educación, información y tecnología y acceso a la justicia y oportunidades económicas. 
Sin embargo, para ser exitosos, estos compromisos deberán estar anclados en la colaboración y la rendición de cuentas. Existe el gran potencial de colaboración entre temas y regiones. Tal es el caso de Kenia que se comprometió a un método multidimensional para incrementar la colecta de datos, la aplicación y la rendición de cuentas alrededor de la violencia de género y de Finlandia, que se comprometió a crear espacios digitales libres de acosos. 
En ese contexto, la Alianza para el Gobierno Abierto (OGP por sus siglas en inglés) estableció un compromiso en el Foro Generación Igualdad para impulsar la equidad de género en el gobierno abierto. Buscaremos oportunidades para traducir los compromisos del GEF en acciones nacionales, en alianza con los gobiernos de OGP y líderes de la sociedad civil con el fin de asegurar una mejor colaboración, implementación y rendición de cuentas. Ya sea como parte del gobierno, la sociedad civil o el sector privado, esperamos poder seguir trabajando juntos para traducir estos compromisos en acciones significativas, abiertas y responsables. 
A continuación presentamos una lista no exhaustiva de compromisos de OGP relevantes: 
Felicitamos a los gobiernos miembros de OGP que se han comprometido a hacer inversiones ambiciosas y a tomar medidas de política para impulsar la equidad de género. Además, celebramos a las organizaciones de la sociedad civil como Web Foundation, Pathfinders, A+ Alliance que se enfocan en la IA feminista y fundaciones como Gates Foundation, Open Society Foundation y Ford Foundation por sus compromisos. OGP espera trabajar con diferentes sectores y temas para incorporar una perspectiva abierta, participativa y transparente a este trabajo tan importante. 
Related Content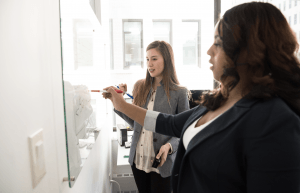 Challenges and Solutions
Increasing Accountability for Generation Equality Commitments through OGP
This week at the Generation Equality Forum in Paris, governments and partners across sectors will come together to make concrete commitments to move the needle on gender equity and inclusion.…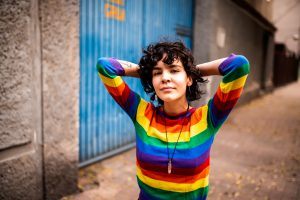 Gender in OGP
Open government reformers are joining forces with gender and inclusion advocates across the Partnership to better recognize and respond to the lived realities of women, girls, and those across the…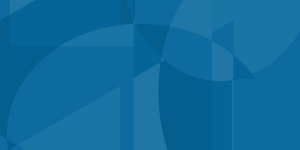 A Guide to Open Government and the Coronavirus: Inclusion and Gender
Bringing an inclusion lens to COVID-19 open government reforms is vital to ensure effective government response and recovery efforts. Find recommendations, examples, resources and more.