Student Voices Showcase: Generation Equality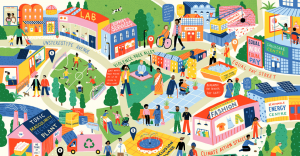 In honor of International Women's Day, we're sharing content from students studying open government at Carleton University in Ottawa, Canada. In these blogs, Sidney Anthony and Daniel Turenne explore the intersections of gender and open government from a global and national perspective.
Faces of Open Government: Sarah Pentlow
The interview was conducted by Sidney Anthony, a fourth-year student at Carleton University pursuing a Bachelor of Global and International Studies. She currently works in this field as a public servant for the Government of Canada.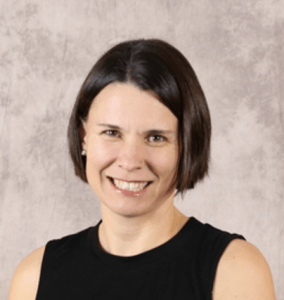 Currently based in the United Kingdom, Sarah Pentlow is a Gender Equality and Social Inclusion specialist at Cuso International; an international development organization that works towards eradicating poverty and inequality around the world. Sarah shares her thoughts on true gender equality, the global gender gap, and the inclusion of women's voices in government.
The Open Government Partnership (OGP) is a global initiative that strives for increased transparency, accountability, and responsiveness from governments to its citizens. Recently, the Feminist Open Government Initiative has encouraged OGP members to also include gender considerations in their reform commitments. What do you think will be the result of this push to include gender perspectives, and increase women's voices across open government?
I think when women's voices are truly represented there will be a shift within governments around what issues they prioritize and how budgets are allocated. Greater resources would be available to address the issue of gender-based violence, caregiving responsibilities, environmental protection, education, and quality and comprehensive health services. This is not to say that men don't care about these issues, but they have a different perspective based on where they have stood historically and sociologically. Ultimately, I think the genuine inclusion of women's voices and authentic gender analysis would result in more peaceful, sustainable societies.
In 2019, the World Economic Forum reported that it could take a century to close the global gender gap. What are some tangible efforts that countries can make to empower women and to increase their economic and political participation, and address the global gender gap?
I think the biggest gap really comes back to social norms and the fundamental values placed on productive vs. reproductive/caregiving work. I think that setting policies in place that would allow women and men the opportunity to invest deeply in their loved ones (be it child-care, elder-care, or other), would shift cultures so that women are freer to participate in the economy and political life of a country without facing criticisms or culturally imposed sense of guilt. This issue, while of concern in North America and Europe has a greater urgency in the Global South in countries where women are still shouldering most of the domestic workload on top of sometimes carrying additional workloads to generate income.
Recently, I was really encouraged to see in the news that Finland has decided to give dads the same parental leave as moms. These kinds of efforts at the political level are what we need more of, and what I believe will go a long way to close the global gender gap.
Promoting Gender Equitable Behaviour in Men and Boys Across Canada
This blog is written by Daniel Turenne,a fourth-year student at Carleton University pursuing a Bachelor of Public Affairs and Policy Management specializing in strategic public opinion.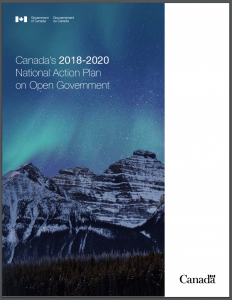 In their 2018-2020 OGP Action Plan, Canadian open government reformers made several commitments to ensure feminist and inclusive dialogue is advanced through open government. In doing so, the Canadian Government committed to "[developing] a strategy that engages men and boys as partners in advancing gender equality" by June 2020. Roundtable discussions were held in Winnipeg, Moncton, St. John's, Surrey, Yellowknife, Montreal, Ottawa, and Toronto and engaged over 200 participants, including members of community organizations working towards gender equality, academics, youth, LGBTQ2+ individuals, Indigenous communities, and racialized communities. These roundtable discussions took place over the summer of 2018 and the report Calling Men and Boys In was published in August 2019.
Roundtable Findings
   

Identify persistent behaviours contributing to inequality to start unlearning them.

Two key strategies are identified to help men and boys unlearn these attitudes and behaviours. The first is to take a storytelling approach to make the conversation more personal and show men and boys the impact of these behaviours. The second, is to work through community-based organizations, who are best equipped to connect with individuals and identify where to allocate resources to promote gender equality in their community.

   

Challenge and change negative norms, attitudes and behaviours through accountability and healing.

Gender equitable behaviours must be promoted in order to challenge those norms. The

report

states that the use of role models has been successful in encouraging healthy and positive behaviours in youth. In the business community, gender equity has successfully been promoted through modelling positive action. Recognizing businesses that have made commitments and progress towards gender equity within the workplace creates inspiration and support in this community. Additionally,

healing and restorative approaches

have been used in some Indigenous communities when legal remedies are not desired by the survivor. Placing victims and survivors at the centre of the conversation creates a better understanding of the "cycles of violence caused by trauma."

   

Efforts must be sustained through building networks, sharing knowledge, and taking action.

Gender equality requires all levels of government, communities, and service providers to work together. The government

must update laws and policies

to address issues, such as the wage gap, workplace harassment, and childcare. Additionally, the government must create an information-sharing network to build long-term relationships with civil society organizations. In doing so the different actors can leverage the existing knowledge and strategies some service providers may be implementing in isolation.

   

Accountability and resource scarcity.

Funding for engaging men and boys must come from new sources as to not divert funding from women's organizations. Long-term funding is required since it was

stated by participants

that the current short-term project-based funding is not sustainable. These initiatives must work together towards gender equality with the leadership of women's and LGBTQ2+ movements leading the way to "ensure that the work of engaging men and boys is not used against the ideals of gender equality."  
Where do we go from here?
         These roundtables were just the first step towards developing a strategy to engage men and boys in gender equality. A national strategy is a powerful framework to establish as the Federal Government both facilitates and constrains social action. The national strategy must be informed by consultations such as these in order to ensure their effectiveness at the community level. Additionally, a long-term commitment to gender equality is necessary from Canada as a whole. To make progress, gender equality cannot be viewed as a political issue. The push towards gender equality needs to continue for change to occur in the long-term. Gender equality is a fusion policy issue which requires the attention of all levels of government, as well as community providers and all Canadians in order to breakdown the established norms and stereotypes.
Featured Illustration Credit: UN Women/@rubyst