Creating OGP's Future Together: Draft Strategy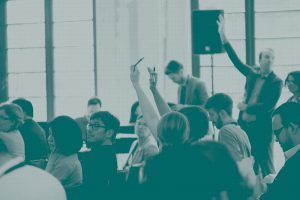 The public consultation period for OGP's strategy is now closed.
View the submissions made on Discuto: (English | Español | Français)
In May, we reached out to the community to help us develop a new five-year strategy. One of the key aims of the strategy is crafting a vision and strategic direction that resonates with and has roles for the entire Partnership.
We thank everyone who contributed to the open feedback phase of OGP's 2023-2028 strategy, which closed on February 15. We will now turn towards finalizing the strategy, based on feedback received, presenting it to the OGP Steering Committee for final deliberation and approvals by end of March 2023. Once the new strategy is launched in April, the first year to follow will be a transition year to move from current programs and ways of working to new ones. The final strategy will be published along with our reasoned response to the feedback received after approval by the Steering Committee.
The development and implementation of OGP action plans in 2023 will follow rules and processes that are currently in place. Changes to the latter resulting from the new strategy will be rolled out from 2024 onwards.
If you have any questions, feel free to contact us at strategy@opengovpartnership.org. Thanks again to all of you for contributing your time, energy, and insights throughout this year-long process to help co-create OGP's future. To learn more about how this draft has been shaped by consultations to date, please see the Phase 1 and Phase 2 reports.