Accelerating Beneficial Ownership Transparency in Africa
As the African Union marks the fifth edition of the African Anti-Corruption Day, sustaining momentum and accelerating the implementation of beneficial ownershipDisclosing beneficial owners — those who ultimately control or profit from a business — is essential for combating corruption, stemming illicit financial flows, and fighting tax evasion. Technical... More disclosure will remain key in regional efforts to tackle corporate secrecy in Africa.
Corporate anonymity poses significant risks to domestic resource mobilisation in Africa. Research by the UN Conference on Trade and Development (UNCTAD) suggests that African countries can retain an estimated USD 89 billion per year if illicit capital flight can be addressed. Accelerating beneficial ownership transparency (BOT) implementation remains fundamental to tackle illicit financial flows and meet global and continental development goals – a priority  of the African Union Convention on Preventing and Combating Corruption (AUCPCC). 
"
OGP member countries in Africa are increasingly using their Action Plans to advance BOT. Since 2016 Ghana, Nigeria, Kenya, South Africa, Liberia, Burkina Faso and Sierra Leone have made specific commitments in this area.
This year's African Anti-Corruption Day on July 11 will focus on critical actors who can help implement the AUCPCC. This offers a unique opportunity to reflect on the work that has been done by government officials, civil society and the private sector to tackle these issues. Here are three key lessons from BOT practitioners across the continent to rapidly move the needle on addressing corruption associated with corporate secrecy.
1. Political Will: From CommitmentOGP commitments are promises for reform co-created by governments and civil society and submitted as part of an action plan. Commitments typically include a description of the problem, concrete action... to Action
Advancing the AUCPCC will require countries to work together to mobilise and sustain political will to institute beneficial ownership reforms. While countries such as Ghana, Kenya, Nigeria, Senegal, South Africa and Zambia have made commendable commitments and progress on BOT through OGP and EITI, it is important that these are matched by action. Governments that have made commitments should, at a minimum, pass enabling legislation, which includes robust definitions and low thresholds for disclosures, and dissuasive sanctions and enforcement for non-compliance. Governments, multilateral institutions, and donors should also invest in implementing  BOT reforms. This includes:
Providing financial resources for the establishment of registers, and technical assistance to support implementation

Facilitating inter-agency cooperation

Fostering peer-learning exchanges and capacity building

Enhancing the skills, abilities, and processes of public servants, civil society, and citizens is essential to achieving long-lasting results in opening government. Technical specifications: Set of ac...

for corporate registries, tax

Placing transparency, accountability, and participation at the center of tax policy can ensure that burdens are distributed equitably across society. Technical specifications: Commitments related to c...

authorities, parliaments and anti-money laundering agencies. 
Given that illicit financial transactions are facilitated by webs of legal vehicles that cut across sectors and borders, governments should move towards instituting central registers. Where sectoral ones already exist, integrating them into a central register is critical. To leverage the benefits of registers, the usability and use of data is crucial.  
"
At least EITI 30 countries including Cameroun, DRC, Ghana, Nigeria, Senegal, Togo and Zambia have publicly disclosed some beneficial ownership information through EITI reporting.
2. Collective action: Strengthen Collective Capacities and Coalition to drive progress
An African proverb suggests that "a single broomstick is easy to break, but not a bunch". To implement impactful BOT reforms, it is vital to engage a wide range of stakeholders and have robust consultations, through groups like the OGP and EITI multi-stakeholder fora. These multi-stakeholder platforms are being used to mobilise implementers and provide technical expertise necessary to implement reforms,  shape frameworks and sustain systems that best meet the needs of various data users. The Beneficial Ownership Leadership Group convened by OGP and Open Ownership provides opportunities for ambitious reforms, sharing best practice and mutual accountability. Ghana and Nigeria's journeys are important examples of collective action in this area. In Ghana, the Registrar General has worked closely with civil society and other partners for stakeholder sensitisation and technical assistance which have been vital in instituting the beneficial ownership register. 
Evidence from early implementers suggest that while government and civil society have often been active in BOT reforms, the private sector is not always at the table. The private sector must not see itself as the "target" of beneficial ownership transparency but as part of the solution: a key cog in the wheel towards a holistic open society approach that delivers on sustainable economic growth. Through OGP, the private sector (under the umbrella of the Nigeria Economic Summit Group (NESG)) has worked closely with the Nigerian government and civil society to facilitate the passage of the Companies and Allied Matters Act and institutionalise an open publicly accessible BOT register. 
3. Impact driven: Focus on High Quality Data to Maximize Impact
Collecting high-quality data is crucial for the success of BOT processes and outcomes. Equally important is developing different methods of submitting BOT data – both paper-based and online. In several contexts in the region, having easy-to-use forms ensure all user groups are accommodated, making  collecting quality data more likely. Open Ownership and EITI have designed a model declaration form as a practical guide for implementers.  
BOT data should be collated in a standardised format and disclosed in a central register to allow citizens and authorities to access information more effectively. In Nigeria, the Corporate Affairs Commission (CAC) is prioritizing data quality and is taking steps to integrate Nigeria's Persons of Significant Control (PSC) register with other government databases to validate BOT data. The data on beneficial owners is freely and publicly available, with work underway to implement the Beneficial Ownership Data Standard to improve usability of the data. 
In collecting and publishing BO data there are concerns about risks including privacy and competitiveness. Evidence shows that the benefits of public beneficial ownership registries far outweigh the potential harm, and disclosures can be structured in a manner which mitigates risks.  Publicly accessible BOT data brings economic benefits including higher investments and ease of doing business. Practical tools such as the Open Ownership Principles for Effective BOT present a solid starting point for effective BOT implementation.
Looking forward
In 2021, OGP members will co-create a record 100+ action plans. OGP has called on its members to showcase ambitious commitments including on BOT with the aim to tackle corruption. The EITI and Open Ownership have also recently launched a new five year programme – the Opening Extractives Programme – to unlock the benefits of ownership data. These present immediate opportunities for reformers in African countries to address issues of opacity, illicit capital flows and corruption through concrete national commitments, localised reforms and practical actions on BOT. Achieving the AUCPCC will depend largely on how regional communities and national governments tap into the global momentum and resources to accelerate the implementation of BOT.
La Unión Africana celebra la quinta edición del Día Africano contra la Corrupción. En ese contexto, la inercia y la aceleración de la implementación de transparencia en los beneficiarios reales son fundamentales en los esfuerzos regionales para luchar contra la secrecía corporativa en África. 
La anonimidad corporativa representa riesgos significativos para la movilización de recursos nacionales en África. Una investigación de la Conferencia de las Naciones Unidas sobre Comercio y Desarrollo (UNCTAD) sugiere que los países africanos pueden retener aproximadamente 89 mil millones de dólares si se detienen los flujos ilícitos de capital. Acelerar la implementación de la transparencia en los beneficiarios reales es fundamental para detener los flujos ilícitos y cumplir con los objetivos globales y continentales de desarrollo, tema prioritario para la Convención de la Unión Africana para la Prevención y Combate a la Corrupción (AUCPCC por sus siglas en inglés). 
Este año, el Día Africano contra la Corrupción, el 11 de julio, se enfocará en los actores clave que pueden ayudar a implementar la AUCPCC. Lo anterior representa una oportunidad clave para reflexionar sobre el trabajo realizado por los funcionarios, la sociedad civil y el sector privado para atender estos temas. Aquí presentamos tres lecciones aprendidas gracias al trabajo de los expertos en transparencia en los beneficiarios reales para impulsar el trabajo de atención a la corrupción asociada a la secrecía corporativa. 
1. Voluntad política: Del compromiso a la acción
El éxito de la AUCPCC exigirá que los países trabajen juntos para movilizar y mantener la voluntad política para institucionalizar reformas de beneficiarios reales. Algunos países como Ghana, Kenia, Nigeria, Senegal, Sudáfrica y Zambia han establecido compromisos valiosos y logrado avances en los beneficiarios reales a través de OGP y la EITI. Sin embargo, es importante vincular estos compromisos con la acción. Los gobiernos que han establecido compromisos deberán, al menos, crear leyes facilitadoras, incluyendo definiciones robustas y umbrales bajos de publicaciones y sanciones disuasivas y la aplicación en caso de incumplimientos. Los gobiernos, instituciones multilaterales y los donantes también deberán invertir en la implementación de reformas de beneficiarios reales, incluyendo: 
Recursos financieros para el establecimiento de registros y asistencia técnica para apoyar la implementación

Cooperación interinstitucional

Intercambios de experiencias y desarrollo de capacidades para registros corporativos, autoridades fiscales, parlamentos e instituciones antilavado de dinero. 
Dado que las transacciones financieras ilícitas son facilitadas por redes de vehículos legales que tocan a todos los sectores y más allá de las fronteras, los gobiernos deben avanzar en la institucionalización de registros centrales. En los casos en los que ya existen registros sectoriales, es fundamental integrarlos en registros centrales. Para maximizar los beneficios de los registros, es clave asegurar la usabilidad y el uso de los datos. 
2. Acción colectiva: Fortalecer las capacidades y la coalición para impulsar avances 
Un proverbio africano dice que "es fácil romper una sola escoba, pero no muchas". Para implementar reformas de beneficiarios reales que tengan un verdadero impacto, es fundamental trabajar con una serie de actores y llevar a cabo consultas robustas a través de grupos como OGP y los foros multisectoriales de la EITI. Estas plataformas multisectoriales están siendo utilizadas para movilizar a los implementadores y para ofrecer la asistencia técnica necesaria para implementar reformas, definir marcos y sostener los sistemas que satisfagan las necesidades de diversos usuarios de datos. El Grupo de Liderazgo de Beneficiarios Reales que convoca OGP y Open Ownership representa oportunidades para promover reformas ambiciosas, compartir buenas prácticas y la rendición de cuentas mutua. Los procesos de Ghana y Nigeria son ejemplos importantes de acciones colectivas en esta área. En Ghana, el registro central ha trabajado de cerca con la sociedad civil y con otros socios para la sensibilización de los actores y la asistencia técnica, los cuales han sido fundamentales para la institucionalización de los registros de beneficiarios reales. 
La evidencia identificada a partir de los primeros implementadores sugiere que, aunque el gobierno y la sociedad civil han sido activos en las reformas de beneficiarios reales, el sector privado no siempre ha participado en la mesa. Éste no debe considerarse a sí mismo como la "audiencia" de la transparencia en los beneficiarios reales, sino como parte de la solución: un elemento clave del proceso hacia las sociedades abiertas holísticas que logren crecimiento económico sostenible. A través de OGP, el sector privado (bajo el marco de la Cumbre Económica de Nigeria) ha trabajado de cerca con el gobierno y la sociedad civil de Nigeria para facilitar la aprobación de la Ley de Empresas y Asuntos Relacionados e institucionalizar un registro de beneficiarios reales de acceso público. 
3. Enfoque en datos de alta calidad para maximizar el impacto 
La colecta de datos de alta calidad es esencial para el éxito de los procesos y resultados de transparencia en los beneficiarios reales. Igualmente es importante desarrollar diferentes métodos para enviar datos transparencia en los beneficiarios reales, tanto en papel como en línea. En diversos contextos en la región, es importante tener formularios fáciles de asegurar que sirvan a todos los grupos de usuarios, con lo que se incrementaría la colecta de datos de alta calidad. Open Ownership y EITI han diseñado un modelo de formulario de declaración como una guía práctica para implementadores.
Los datos de beneficiarios reales deben ser colectados en formato estandarizado y publicados en un registro central para permitir a la ciudadanía y autoridades acceder a información de forma más efectiva. En Nigeria, la Comisión de Asuntos Corporativos está priorizando la calidad de datos y tomando medidas para integrar el registro nigeriano de personas de control significativo con otras bases de datos del gobierno para validar los datos de beneficiarios reales. Los datos sobre beneficiarios reales son de acceso público y sin costo, y actualmente están trabajando en implementar el estándar de datos sobre beneficiarios reales para mejorar la usabilidad de los datos. 
Existen preocupaciones asociadas a la colecta y publicación de datos de beneficiarios reales relacionadas con riesgos de privacidad y competitividad de las empresas. La evidencia demuestra que los beneficios de los registros de beneficiarios reales son, por mucho, mayores a los sus daños potenciales y que los datos pueden publicarse de manera que mitiguen los riesgos. Los datos de beneficiarios reales de acceso público generan beneficios económicos, incluyendo mayores inversiones y la facilidad de hacer negocios. Herramientas prácticas como los principios de Open Ownership para la transparencia en los beneficiarios reales presentan un punto de partida sólido para la implementación efectiva de la transparencia en beneficiarios reales. 
Siguientes pasos
En 2021, los miembros de OGP cocrearán más de 100 planes de acción. OGP hizo un llamado a la acción a sus miembros para generar compromisos ambiciosos, incluyendo algunos sobre beneficiarios reales para luchar contra la corrupción. La EITI y Open Ownership recientemente lanzaron un nuevo programa de cinco años, el Programa de Apertura de las Extractivas, para potenciar los beneficios de los datos sobre beneficiarios reales. Estos presentan oportunidades inmediatas para que los reformadores de los países africanos puedan atender temas de opacidad, flujos ilícitos y corrupción a través de compromisos nacionales concretos, reformas localizadas y acciones prácticas. El éxito en la AUCPCC dependerá en gran medida de la forma en la que las comunidades regionales y los gobiernos nacionales pueden generar un movimiento global y recursos para acelerar la implementación de esquemas de transparencia en los beneficiarios reales.
Related Content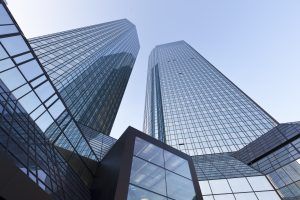 Beneficial Ownership
Beneficial ownership transparency has emerged as an important policy tool in countries for combating corruption, stemming illicit financial flows, and fighting tax evasion.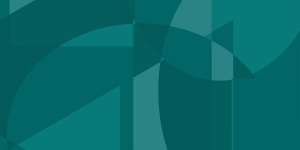 Nigeria Spearheads Open Government in Africa, Takes Steps to Stop US$15.7B of Illicit Flow through Financial Systems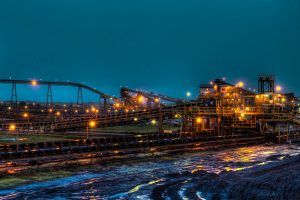 Four Ways Beneficial Ownership Transparency Can Benefit the Extractive Industries and Beyond
See how OGP members are making progress on beneficial ownership transparency, a key tool for combating tax evasion and stopping illicit financial flows.