Brazil Invests in Open Government to Tackle Environmental Challenges
The world has been facing health, economic, political, and environmental challenges in recent years, and the expansion of open government policies is one of the necessary solutions to bring government closer to demands of society. Investing again in the potential of open government, Brazil has committed to a number of actions to tackle environmental issues through its latest OGP action plan.
Brazil's recent action planAction plans are at the core of a government's participation in OGP. They are the product of a co-creation process in which government and civil society jointly develop commitments to open governmen... was co-created in a challenging scenario. For the first time, the country carried out the co-creation processCollaboration between government, civil society and other stakeholders (e.g., citizens, academics, private sector) is at the heart of the OGP process. Participating governments must ensure that a dive... in an entirely virtual way, allowing more diversity of stakeholders to participate. The Brazilian government consulted both public agencies and civil society to define the issues to be addressed through the plan. Selecting environmental themes to compose the plan shows the increasing interest of Brazilian society on these issues and that the population believes in the OGP platform as an appropriate space to improve dialogue with government agencies. 
After defining the themes, 72 virtual meetings were held involving 40 civil society entities and 38 government agencies, totaling 139 people. Establishing an innovative way of working to ensure the participation and inclusionOGP participating governments are working to create governments that truly serve all people. This includes many historically oppressed groups such as persons with disabilities, women, lesbian, gay, bi... of diverse agents in the co-creation process of the plan took great coordination between government entities and civil society organizations. To enhance participation, there were 24 public virtual consultations, so contributions could be made and further develop the specialists' discussions. 
This approach provides a model of collaboration between the stakeholders in all phases of the process: development, execution and monitoring. This robust participation process —under constant improvement since the third action plan—brings legitimacy to the commitments and increases the chance of them being well implemented. 
Environmental issues have been worked on since the third action plan. In the fourth action plan, three commitments also addressed this subject. Despite important advances in those commitments, both society and the government have shown that several challenges remain. By prioritizing four commitments on the subject, Brazil's fifth and current action plan confirms the demand and hope for advances from this way of working. 
Besides the development of open government policies in the environmental area, the commitments will allow the country to develop solutions on other subjects, such as human rightsAn essential part of open government includes protecting the sacred freedoms and rights of all citizens, including the most vulnerable groups, and holding those who violate human rights accountable. T..., transparencyAccording to OGP's Articles of Governance, transparency occurs when "government-held information (including on activities and decisions) is open, comprehensive, timely, freely available to the pub... More of electoral data, open science, participation in legislative matters and development, and combating corruption. Brazil's fifth action plan emerges as a fundamental piece to strengthen ties and rebuild trust between society, the private sectorGovernments are working to open private sector practices as well — including through beneficial ownership transparency, open contracting, and regulating environmental standards. Technical specificat... More, and the government.
En los últimos años, el mundo se ha enfrentado a problemas de salud, económicos, políticos y ambientales. En ese contexto, la expansión del gobierno abierto es una de las soluciones necesarias para acercar a los gobiernos a las exigencias de la sociedad. En una apuesta al potencial del gobierno abierto, Brasil se comprometió a tomar medidas para atender sus problemas ambientales a través de su más reciente plan de acción de OGP.
El más reciente plan de acción de Brasil se elaboró en medio de un contexto complicado. Por primera vez, el país llevó a cabo el proceso de cocreación de forma completamente virtual, con lo que se logró la participación de un grupo más diversos de actores. El Gobierno de Brasil consultó tanto a las instituciones públicas como a la sociedad de Brasil para identificar los temas que deberían atenderse a través del plan de acción. El haber elegido temas ambientales para el plan de acción muestra el interés de la sociedad brasileña en estos temas y demuestra que la población cree en la plataforma de OGP como un espacio apropiado para mejorar el diálogo con las instituciones de gobierno.
Tras definir los temas, se organizaron 72 reuniones virtuales, en las que participaron 40 entidades de la sociedad civil y 38 instituciones de gobierno, para un total de 139 personas. Establecer una forma innovadora de trabajo para asegurar la participación e inclusión de diversos agentes en el proceso de cocreación del plan implicó una gran coordinación entre las entidades de gobierno y las organizaciones de la sociedad civil. Para incrementar la participación, se llevaron a cabo 24 consultas virtuales públicas, de manera que las contribuciones se hicieron y se profundizaron las discusiones de las y los especialistas.
Este método representa un modelo de colaboración entre actores en todas las fases del proceso: desarrollo, ejecución y monitoreo. Este proceso robusto de participación – que ha estado mejorando constantemente desde el tercer plan de acción – le otorga legitimidad a los compromisos y aumenta la probabilidad de su implementación correcta.
Desde su tercer plan de acción, Brasil ha incorporado temas ambientales. En el cuarto plan de acción, tres compromisos atendieron este tema. A pesar de los avances importantes logrados en esos compromisos, tanto la sociedad como el gobierno han mostrado que aún persisten retos. Al priorizar cuatro compromisos en este tema, el quinto y actual plan de acción de Brasil confirma la exigencia y esperanza que existe en esta forma de trabajo.
Además del desarrollo de políticas de gobierno abierto en materia ambiental, los compromisos permitirán al país desarrollar soluciones en otros temas como los derechos humanos, transparencia de datos electorales, ciencia abierta, participación en procesos legislativos y la lucha contra la corrupción. El quinto plan de acción de Brasil emerge como un elemento fundamental para fortalecer lazos y reconstruir la confianza entre la sociedad, el sector privado y el gobierno.
Related Content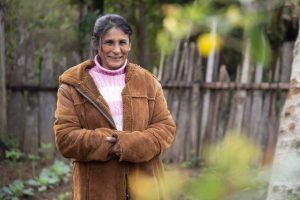 Challenges and Solutions
Environmental Democracy: Where Open Government and the Escazu Agreement Meet
In 2018, 22 countries from Latin America and the Caribbean reached a historical milestone in environmental democracy by signing the Escazu Agreement. In 2020, 20 countries have ratified the treaty…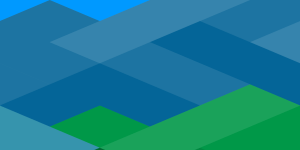 Featured Commitment: Access to Justice for Environmental Matters
Read how Ecuador is expanding access to environmental information, opportunities to participate in environmental decision-making, and access to justice for environmental matters. This commitment is featured in the "What's in…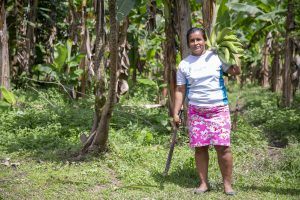 Challenges and Solutions
Bridging the Gap to Protect Environmental Rights
OGP can serve as a space to ensure that efforts to enhance information, participation, and accountability translate into concrete outcomes to address the issues that environmental defenders are facing.