Evaluating OGP's Potential to Deliver Change
Are you a government reformer or civil society champion engaged with OGP? We want to hear from you! We are excited to launch the 2021 OGP Stakeholder Survey.
As we mark OGP's tenth anniversary, we're collecting vital information from all our stakeholders about how we at the Support Unit are helping you. We want to hear about the current situation in your region, country or local jurisdiction, what your hopes are for OGP in the future, and what challenges you see lying ahead of us. Your involvement in the OGP process is the lifeblood of OGP, so we want to ensure that we meet your needs.
To allow for a more in depth analysis across all of our stakeholders' needs, we have combined the Point of Contact and Civil Society Surveys, aligning and streamlining questions in the process and expanding the scope to include a broader group of stakeholders across government and civil society.
Previous surveys showed that trust in OGP's potential to deliver change was growing steadily and that governments were increasingly meeting civil society's priorities. But, we also heard that more diverse communities need to be engaged in OGP and that our government partners struggle with limited support from their own governments, and face problems engaging meaningfully with civil society. This valuable input shapes our work substantially and feeds into strategies such as the Three-Year Plan. It has now been three years since our last survey, and we are excited to hear how things have changed and where we can support you to deliver the open government agenda.
The survey is available in English, French and Spanish. It will remain open until October 15.  We will share the results at the OGP Global Summit in December.
Based on your feedback, we can improve the support we offer to civil society and government partners across the world. Thank you for taking the time and effort to fill this survey out.
¿Es usted un reformador del gobierno o un defensor de la sociedad civil comprometido con OGP? ¡Queremos escuchar de ti! Estamos emocionados de lanzar la Encuesta de partes interesadas de OGP de 2021.
Al celebrar el décimo aniversario de OGP, recopilamos información vital de todas nuestras partes interesadas sobre cómo lo estamos ayudando en la Unidad de Apoyo. Queremos escuchar sobre la situación actual en su región, país o jurisdicción local, cuáles son sus esperanzas para OGP en el futuro y qué desafíos ve por delante de nosotros. Su participación en el proceso de OGP es el elemento vital de OGP, por lo que queremos asegurarnos de satisfacer sus necesidades.
Para permitir un análisis más profundo de todas las necesidades de nuestras partes interesadas, hemos combinado las encuestas de punto de contacto y de la sociedad civil, alineando y simplificando las preguntas en el proceso y ampliando el alcance para incluir un grupo más amplio de partes interesadas en el gobierno y la sociedad civil. sociedad.
Encuestas anteriores mostraron que la confianza en el potencial de OGP para generar cambios estaba creciendo de manera constante y que los gobiernos estaban cumpliendo cada vez más con las prioridades de la sociedad civil. Pero también escuchamos que comunidades más diversas deben participar en OGP y que nuestros socios gubernamentales luchan con el apoyo limitado de sus propios gobiernos y enfrentan problemas para involucrarse de manera significativa con la sociedad civil. Este valioso aporte da forma a nuestro trabajo de manera sustancial y alimenta estrategias como el Plan de Tres Años. Han pasado tres años desde nuestra última encuesta, y estamos emocionados de saber cómo han cambiado las cosas y dónde podemos ayudarlo a cumplir con la agenda de gobierno abierto.
La encuesta está disponible en español, inglés y francés. Permanecerá abierto hasta el 15 de octubre. Compartiremos los resultados en la Cumbre Global de OGP en diciembre.
Basándonos en sus comentarios, podemos mejorar el apoyo que ofrecemos a los socios gubernamentales y de la sociedad civil en todo el mundo. Gracias por tomarse el tiempo y el esfuerzo de completar esta encuesta.
Êtes-vous un réformateur du gouvernement ou un champion de la société civile engagé avec le PGO? Nous voulons de vos nouvelles! On est ravi de lancer le sondage auprès des intervenants du PGO 2021. 
Alors que l'on marque le dixième anniversaire du PGO, nous recueillons des informations vitales auprès de toutes nos parties prenantes sur la façon dont nous, à l'Unité de soutien, vous aidons. Nous voulons connaître la situation actuelle dans votre région, votre pays ou votre collectivité territoriale, quels sont vos espoirs pour le PGO et quels sont les défis qui nous attendent. Votre implication dans le processus est la pierre angulaire du PGO, nous voulons donc nous assurer que l'on répond à vos besoins de manière efficace.
Pour permettre une analyse plus approfondie de tous les besoins de nos parties prenantes, nous avons combiné les enquêtes sur les points de contact et la société civile, en alignant et en rationalisant les questions dans le processus et en élargissant la portée pour inclure un groupe plus large de parties prenantes au sein du gouvernement et de la société civile. 
Les enquêtes précédentes ont montré que la confiance dans le potentiel du PGO à apporter des changements augmentait régulièrement et que les gouvernements répondaient de plus en plus aux priorités de la société civile. Mais nous avons également entendu dire que des communautés plus diverses doivent s'engager dans le PGO et que nos partenaires gouvernementaux luttent avec un soutien limité de leurs propres gouvernements et rencontrent des problèmes pour s'engager de manière significative avec la société civile. Cette contribution précieuse façonne considérablement notre travail et alimente des stratégies telles que le plan triennal. Cela fait maintenant trois ans depuis notre dernier sondage, et nous sommes ravis d'apprendre comment les choses ont changé et où nous pouvons vous aider à mettre en œuvre le programme de gouvernement ouvert.
L'enquête est disponible en anglais, français et espagnol. Elle restera ouverte jusqu'au 15 octobre. Nous partagerons les résultats lors du sommet mondial du PGO en décembre.
Sur la base de vos commentaires, nous pouvons améliorer le soutien que nous offrons à la société civile et aux partenaires gouvernementaux à travers le monde. Merci d' avoir participé à ce sondage.
Related Content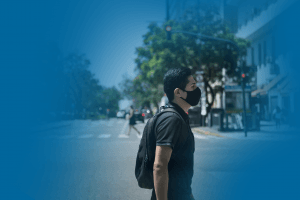 Challenges and Solutions
Respond. Recover. Renew.
OGP turns ten in 2021. With more than 4,500 commitments made to date, we have much to celebrate. We are launching Open Renewal in our anniversary year in order to…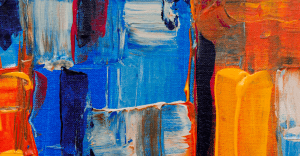 2021 OGP Global Summit: Seoul, Republic of Korea
Save the date: The Republic of Korea will host the 2021 OGP Global Summit in Seoul and virtually from December 13-17, 2021.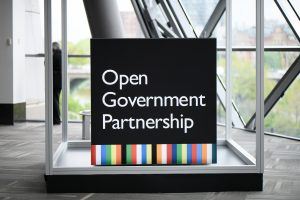 Members
Since its founding in 2011, OGP has grown to 78 countries and 76 local jurisdictions that work alongside thousands of civil society organizations...