GLOW 2022: Parliaments at the Heart of Open Government Reform
Throughout the week of 17–22 October 2022, the Open ParliamentEnsuring access to legislative information and creating mechanisms for public participation are critical to building an open, trusting relationship with citizens. Technical specifications: Commitments... e-Network (OPeN) will host a series of virtual, hybrid, and in-person events worldwide to celebrate the resilience of parliamentary reformers in championing open government values.
Last year, as we celebrated the tenth anniversary of the Open Government Partnership (OGP), the global open government community underlined the importance of engaging parliaments in delivering impact and achieving progress. The latest memorandum for parliamentary engagement in OGP, launched in November 2021, specifically outlines the vital roles of parliaments in taking legislative action, ensuring parliamentary oversight, opening parliamentary processes, and creating space for dialogue in the OGP process.
To bring parliaments even closer to the OGP community, members of the Open Parliament e-Network (OPeN) are proud to announce the sixth Global Legislative Openness Week (GLOW), taking place throughout the week of October 17–22, 2022. OPeN is comprised of Directorio Legislativo, the National Democratic Institute (NDI), the OSCE Office for Democratic Institutions and Human Rights (ODIHR), ParlAmericas, Red Latinoamérica por la Transparencia Legislativa (RLTL), and the Westminster Foundation for Democracy (WFD).
Kicking off GLOW this year, WFD and the Open Parliament Indonesia (OPI) Secretariat will host a co-creation forum with civil society reformers and experts on October 18 in Jakarta to begin deliberation on climate change legislationCreating and passing legislation is one of the most effective ways of ensuring open government reforms have long-lasting effects on government practices. Technical specifications: Act of creating or r... in Indonesia. This is a notable example of how the open parliament movement can go beyond creating participation opportunities beyond business as usual, as it allows civil society to set the agenda of the legislative process, not just take part in it.
On October 19, Fundación Ciudadanía y Desarrollo (FCD) and NDI will host a hybrid forum entitled "Democratic encounter: Civic commitment to recover citizen trust in the National Assembly", followed by the "Co-creation Roundtables of the Second Open Parliament PlanMany parliaments have engaged in the OGP process by co-creating and implementing their own open parliament plans, alongside the typical OGP national action plans. Technical specifications: indicates t..." hosted by the Chamber of Deputies of the National Congress of Argentina in collaboration with civil society organizations and reformers. 
On October 20, all members of OPeN will co-host this year's GLOW virtual plenary session, "Bridging the divide: Legislative lessons for policy making in polarized contexts" (register here). The high-level conversation, to be conducted in English, will be moderated by María Baron, the Global Executive Director of Directorio Legislativo and current Chair of the OGP Board of Directors, who will be joined by current and former members of parliamentarians from Georgia, Indonesia, Jamaica, and other countries. They will share their experiences of navigating through highly divisive issues and shed light on how they address increasing social and political polarization by exploring many different tools and opportunities that contribute to building consensus in legislative debates.
In line with the increasingly more ambitious scope of the OGP Local program, Directorio Legislativo will also be working alongside the Legislature of the City of Córdoba in Argentina to organize the "Third Legislative Branches Forum" on October 21, which will see members of provincial legislatures and civil society representatives discussing challenges to effective citizen's representation in Congress as well as innovation and parliamentary openness initiatives.
Throughout the week, we will share updates and stories from GLOW events happening across the world. Follow @openparl on Twitter to receive live updates.
Related Content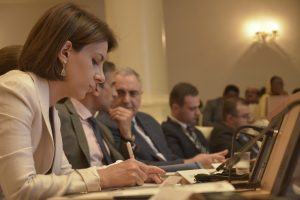 Parliaments in OGP
Many of the key aspirations of the open government movement – pursuing rights-based approaches to open government, institutionalizing reforms, promoting and protecting civic space, defending democratic processes, and ensuring an…

Memorandum on Parliamentary Engagement
This memorandum aims to provide a coherent framework for parliamentary engagement where it is pursued. Recognizing that different political systems...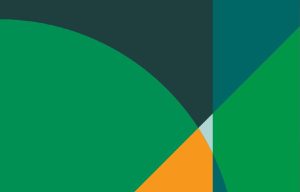 Guidance for OGP Parliamentary Action Plans (2022)