Fixing Past Problems with State Funding for CSOs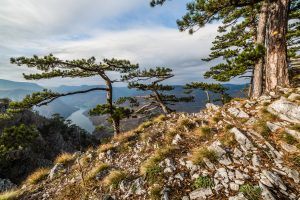 This case study was originally posted in the OGP Global Report.
Serbia's first OGP action plan (2014–2016) had an explicitly ambitious commitment on the transparent funding of CSOs. It aimed to make transparent the public funding that CSOs received from the government.
Outside of public funding, there are diminishing alternative sources of support, particularly from international donors. Consequently, access to state funding was critical and had the potential to promote a more diverse and active local civil society. Existing regulation of state support to CSOs aimed to distribute public support to CSOs fairly, transparently, and without bias.
However in practice, findings showed that regulations were not enforced and state funding was misused for political ends. A media investigation found that a sizable number of CSOs that received public funding opened accounts only in the same year they received the funding and had ties to political party leaders.
The IRM assessed this commitment as substantially advancing transparency of public funding. It required the state to: 1) prepare annual summaries of funds spent and provided to CSOs; 2) publish all public tenders to CSOs on the E-Government Portal (including the evaluation of received proposals and final decisions); and 3) strengthen the capacity of public officials and civil servants to increase the transparency of civil society funding.
The IRM noted that some elements were not completed, especially publishing of tenders. Moreover, some CSOs continue to see the same lack of transparency about funding decisions. This also took place in a context of tightening of civic space. The National Parliament decided, for the first time, to exclude CSOs from its 2017 Parliamentary Week. At the same time, there was a significant amount of negative media on CSOs, particularly those working on anti-corruption, political processes, and human rights.
Photo Credit: Djoronimo, Adobe Stock
Este caso de estudio se publicó originalmente en el OGP Informe Global.
El primer plan de acción de OGP (2014-2016) incluyó un compromiso ambicioso sobre el financiamiento transparente a OSC. El objetivo del compromiso fue transparentar los fondos públicos que las OSC reciben del Gobierno.
Además de los fondos públicos, las fuentes alternativas de apoyo son cada vez menores, en especial las provenientes de fondos internacionales. Por ello, el acceso a fondos de Gobierno es fundamental, pues tiene el potencial de promover una sociedad civil más diversa y activa. Las leyes que regulan el apoyo estatal a las OSC están diseñadas para distribuir los recursos a las OSC de forma justa, transparente y sin sesgos.
Sin embargo, en la práctica, los resultados muestran que dichas leyes no se aplican y que los fondos Estatales se han utilizado indebidamente para fines políticos. Una investigación mediática encontró que un número considerable de OSC que han recibido fondos públicos abrieron sus cuentas en el mismo año que recibieron los fondos y tenían vínculos con los líderes de los partidos políticos.
Según la evaluación del IRM, este compromiso impulsa de manera sustancial la transparencia de los fondos públicos. El compromiso exige al Estado: 1) elaborar resúmenes anuales de los fondos asignados a OSC; 2) publicar todas las licitaciones públicas para OSC en el portal de gobierno electrónico (incluyendo una evaluación de las propuestas recibidas y las decisiones finales ) y 3) fortalecer la capacidad de los funcionarios públicos para aumentar la transparencia de los fondos asignados a la sociedad civil.
El IRM mencionó que algunos elementos del compromiso no se cumplieron, específicamente la publicación de las licitaciones. Además, las OSC siguen notando la misma falta de transparencia en las decisiones de financiamiento. Cabe mencionar que esto se llevó a cabo en un contexto en el que el espacio cívico se encuentra cada vez más cerrado. El parlamento nacional decidió, por primera vez, excluir a las OSC de su semana parlamentaria de 2017. Al mismo tiempo, los medios publicaron una cantidad significativa de notas negativas sobre las OSC, en particular aquellas que trabajan en anticorrupción, procesos políticos y derechos humanos.60
Cette étude de cas a été initialement publié dans le OGP Rapport Mondial.
Le premier plan d'action du PGO de la Serbie (2014-2016) comportait un engagement explicitement ambitieux en matière de transparence du financement des OSC. Il visait à rendre transparent le financement public des OSC reçu du gouvernement.
Outre le financement public, il existe un nombre décroissant d'autres sources de soutien, surtout de la part de donateurs internationaux. Par conséquent, l'accès au financement de l'État était essentiel et pouvait favoriser une société civile locale plus diversifiée et plus active. La réglementation en vigueur sur le soutien de l'État aux OSC visait à financer les OSC de façon équitable, transparente et impartiale.
Toutefois, dans les faits, les résultats ont montré que la réglementation n'était pas appliquée et que les fonds publics étaient détournés à des fins politiques. Une enquête de la presse a révélé qu'un nombre important d'OSC ayant reçu des fonds publics n'ont ouvert des comptes que l'année même où elles ont reçu le financement et entretenaient des liens avec des dirigeants de partis politiques.
Le MEI estimait que cet engagement contribuerait à améliorer la transparence du financement public. L'État s'engageait à : 1) préparer des résumés annuels des fonds dépensés et versés aux OSC; 2) publier tous les appels d'offres publics aux OSC sur le portail électronique du gouvernement (y compris l'évaluation des propositions reçues et les décisions finales); 3) renforcer la capacité des fonctionnaires et des agents de la fonction publique à accroître la transparence du financement de la société civile.
Le MEI a relevé que certains éléments étaient demeurés inachevés, notamment la publication des appels d'offres. De plus, certaines OSC continuent de constater le même manque de transparence dans les décisions de financement, le tout dans un contexte de resserrement de l'espace civique. Le Parlement national a décidé, pour la première fois, d'exclure les OSC de sa Semaine parlementaire 2017. En même temps, il y avait beaucoup de mauvaise presse sur les OSC, en particulier celles qui luttent contre la corruption et qui défendent les processus politiques et les droits de la personne.6
Related Content

Global Report
The promise of democracy is often defined by the ballot box, where citizens determine who will represent their interests in government. That promise, however, too often fails to translate to…