The Case for Accountability in Education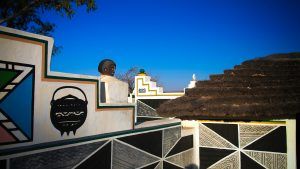 This case study was originally posted in the OGP Global Report.
Education systems work better when the public has access to information, the opportunity to participate and influence decision-making, and the ability to seek answers and response from governments. To best understand this, it is helpful to look more closely at recent research from South Africa.
The Politics of Governance of Basic Education1 makes the case for better public involvement in decision-making and monitoring. Despite considerably higher education funding levels, classrooms in the Western Cape Province of South Africa had worse outcomes relative to schools with lower funding levels. In high performing schools, much of this was due to leadership of school principals. When those principals left, performance often fell. Yet, in some schools, change in leadership did not result in similar declines. Why? At a fundamental level, there was greater parent-educator participation and mutual accountability, with regular rewards for high performance and sanctions for weaker accountability. This contrast is further evident in comparing Kenya with South Africa. Kenya has a fraction of the school funding and facilities, yet has higher overall outcomes on internationally comparable tests. Again, this is due in part to the involvement of parents in educational outcomes, rewarding high-performing schools with parades and becoming concerned when schools struggle2.
It is worth dissecting the building blocks for improving learning outcomes, as well as where open government approaches can make the most difference. Individual elements include:
Collection of data outcomes and inputs: Where possible, this data is standardized. Many countries are using the Programme for International Student Assessment, or PISA, which allows within- and cross-country comparison. While PISA has been accepted in many places, SDG4 calls for measuring learning at grades 2 and 3 which allows educators to address learning gaps earlier. This is an area still under development.
Timely, regular publication of that data: This should be done in a way that the community can understand. Kenya, as an example, publishes and delivers all standardized data through its open data portal. In 2013, Code4Kenya re-used this data and now delivers it to schools. More recently, the Kenyan National Examinations Council adopted this system, and parents can now check school performance. (See below.)
Participatory governance and accountability: It is important that this be done at the school level. Mongolia is in the process of adopting parent-teacher associations in collaboration with the Global Partnership for Social Development and Partnership for Transparency Fund.
Measurement of participation in assessment, dissemination, and engagement systems. India maintains a regular accounting of parental awareness and participation in such organizations available on its PTA website. Of course, the functioning of these areas varies widely by location, but a future step might be comparing these different functions across localities. Such work is being carried out in India and other countries through bottom-up approaches pioneered by the People's Action Learning Network, where communities independently assess and disseminate the results of monitoring learning in poorer areas.
These same elements can be carried out at the policy, budgetary, and administrative levels as well.
The Kenyan National Examinations Council provides school-by-school reporting on examination performance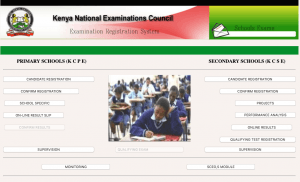 1,2:  Brian Levy et al. (ed.s). The Politics and Governance of Basic Education (Oxford Univ. Press, Nov. 2018).
Photo Credit: homocosmicos, Adobe Stock
Este caso de estudio se publicó originalmente en el OGP Informe Global.
Los sistemas de educación funcionan mejor cuando el público tiene acceso a información, oportunidad para participar e influir en la toma de decisiones y la oportunidad de exigir respuestas por parte de sus gobiernos. Para comprender mejor esto, es útil analizar las investigaciones recientes de Sudáfrica.
La política de gobernanza de la educación básica1 demuestra la importancia de la participación pública en la toma de decisiones y el seguimiento. A pesar de los niveles de financiamiento de la educación considerablemente más altos, las aulas en la provincia de Western Cape en Sudáfrica tuvieron peores resultados que otras escuelas financiadas a una fracción del costo. Donde hubo un alto rendimiento, gran parte se debió al liderazgo de los directores de escuelas. Cuando esos directores se iban, el rendimiento a menudo caía. Sin embargo, en otros casos, el cambio en el liderazgo no dio lugar a disminuciones similares. ¿Por qué? En un nivel fundamental, hubo una mayor participación de los padres y educadores y una rendición de cuentas mutua, con recompensas regulares por un alto rendimiento y sanciones por una rendición de cuentas más débil. Este contraste es más evidente al comparar a Kenia con Sudáfrica. Kenia tiene una fracción de los fondos e instalaciones escolares, pero en general tiene resultados más altos en pruebas comparables internacionalmente. Nuevamente, esto se debe en parte a que los padres se involucran en los resultados de educación, recompensan a las escuelas que tienen buenos rendimientos con desfiles y se preocupan cuando las escuelas tienen problemas2.
Vale la pena analizar los componentes básicos para mejorar los resultados del aprendizaje, así como las estrategias de gobierno abierto que pueden hacer una diferencia. Algunos ejemplos son:
Colecta de datos de resultados e insumos: Donde es posible, los datos se estandarizan. Muchos países están usando el Programme for International Student Assessment (PISA) que permite la comparación dentro y fuera del país. Si bien PISA ha sido aceptado en muchos lugares, el ODS 4 exige medir el aprendizaje en los grados 2 y 3, lo que permite a los educadores abordar las brechas de aprendizaje en etapas más tempranas. Esta es un área aún en desarrollo.
Publicación de datos de forma oportuna y regular: Esto se debe hacer de manera que la comunidad pueda entender. Kenia, por ejemplo, publica todos sus datos estandarizados a través del portal de datos abiertos. En 2013, Code4Kenya reutilizó estos datos y los entregó a las escuelas16. Recientemente, el Kenyan National Examinations Council adoptó este sistema; hoy, los padres pueden revisar el desempeño de las escuelas. (Ver la imagen más abajo)
Gobernanza participativa y rendición de cuentas: Es importante que esto se lleve a cabo a nivel de las escuelas. Mongolia está en el proceso de adoptar asociaciones de padres y representantes en colaboración con la Alianza Mundial para la Rendición de Cuentas Social y el Partnership for Transparency Fund.
Medición de sistemas de participación en la evaluación, difusión y participación: India mantiene un registro regular de la sensibilización y participación de los padres en dichas organizaciones, disponible en el sitio web de la asociación de padres y maestros. Por supuesto, el funcionamiento de estas áreas varía ampliamente según la ubicación, pero un paso futuro podría ser la comparación de estas diferentes funciones en las distintas localidades. Tal trabajo se está llevando a cabo en la India y en otros países a través de enfoques ascendentes impulsados por la People's Action Learning Network, donde las comunidades evalúan y difunden de manera independiente los resultados del monitoreo del aprendizaje en áreas más pobres20
Estos mismos elementos se pueden también llevar a cabo a nivel de política, presupuesto y administrativo.
El Consejo Nacional de Exámenes de Kenia proporciona informes escuela por escuela sobre el desempeño de los exámenes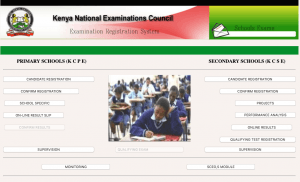 1,2:  Brian Levy et al. (ed.s). The Politics and Governance of Basic Education (Oxford Univ. Press, Nov. 2018).
Cette étude de cas a été initialement publié dans le OGP Rapport Mondial.
Les systèmes d'éducation fonctionnent mieux lorsque le public a accès aux informations, la possibilité de participer et d'influencer la prise de décision, et la capacité de chercher des réponses auprès des gouvernements. Pour le comprendre, il est utile d'examiner de plus près la recherche récente de l'Afrique du Sud.
The Les politiques de gouvernances de l'éducation1 de base plaident en faveur d'une meilleure participation du public dans la prise de décision et le suivi. Malgré des niveaux de financement de l'éducation fortement supérieurs, les salles de classe du Cap-Occidental de l'Afrique du Sud ont des résultats pires que ceux des écoles avec des ressources moindres. Si le rendement était bon, une grande partie de celui-ci était attribuable au leadership des directeurs d'école. Lorsque ces directeurs quittaient leur poste, le rendement diminuait souvent. Pourtant, dans d'autres cas, un changement de direction n'a pas entraîné de baisses semblables. Pourquoi? À un niveau fondamental, il y avait une plus grande participation des parents et des éducateurs et une responsabilité mutuelle, avec des récompenses régulières pour les bonnes performances et des sanctions pour une responsabilité plus faible. Ce contraste est encore plus évident lorsque l'on compare le Kenya à l'Afrique du Sud. Le Kenya dispose d'une fraction du financement et des établissements scolaires, tout en ayant des résultats globaux plus élevés sur des tests comparables à l'échelle internationale. Encore une fois, cela est en partie attribuable à l'implication des parents dans les résultats éducatifs, récompensant les meilleures écoles avec des défilés et s'inquiétant lorsque des écoles étaient en difficulté2.
Il convient de disséquer les composantes pour améliorer les résultats d'apprentissage, ainsi que les domaines où des approches de gouvernement ouvert peuvent créer le plus grand impact. Les éléments individuels comprennent :
Collecte des données des résultats et des apports : Lorsque c'est possible, ces données sont standardisées. De nombreux pays utilisent le Programme international pour le suivi des acquis des élèves, ou PISA, qui permet des comparaisons dans le pays et entre pays. Alors que le PISA a été accepté dans de nombreux endroits, l'ODD 4 invite à mesurer l'apprentissage en 2e et 3e années, ce qui permettra aux éducateurs de remédier plus tôt aux lacunes en matière d'apprentissage. C'est un domaine encore en développement.
Publication régulière des données en temps opportun : Elle doit être faite d'une manière que la communauté puisse comprendre. Le Kenya, par exemple, publie et fournit toutes les données par le biais de son portail de données ouvertes. En 2013, Code4Kenya a réutilisé ces données et les a fournies aux écoles. 16 Plus récemment, le Kenyan National Examinations Council a adopté ce système, et les parents peuvent maintenant vérifier le rendement des écoles. 17 (Voir ci-dessous)
Gouvernance participative et responsabilités : Il est important que cela se fasse à l'échelle de l'école. La Mongolie est sur le point d'adopter des associations parentenseignant en collaboration avec le Partenariat mondial pour le développement social18 et le Partenariat pour la transparence des fonds.
Mesures de participation dans les systèmes d'évaluation, de diffusion et d'engagement.  L'Inde effectue un compte rendu régulier de la sensibilisation et de la participation des parents dans de telles organisations, disponible sur son site PTA. Bien entendu, le fonctionnement de ces domaines varie grandement selon l'emplacement, mais une étape ultérieure pourrait être de comparer ces différentes fonctions entre localités. Ce travail est effectué en Inde et d'autres pays par des approches ascendantes initiées par le People's Action for Learning Network, où les communautés évaluent de façon indépendante et diffuse les résultats du suivi de l'apprentissage dans les régions les plus pauvres.
These same elements can be carried out at the policy, budgetary, and administrative levels as well.
The Kenyan National Examinations Council provides school-by-school reporting on examination performance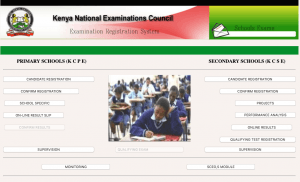 1,2:  Brian Levy et al. (ed.s). The Politics and Governance of Basic Education (Oxford Univ. Press, Nov. 2018).
Related Content

Global Report
The promise of democracy is often defined by the ballot box, where citizens determine who will represent their interests in government. That promise, however, too often fails to translate to…