Making a Difference through Inclusion, SDGs, and Open Government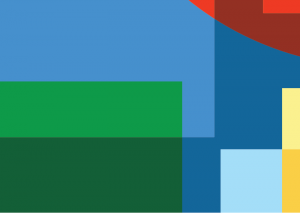 New features of the OGP Action Plan in Ukraine
According to Freedom House's latest Freedom World report, Ukraine is considered a partly free democracy. While the level of trust in government institutions is 28.2% as of 2018, 45% of people consider civil society organizations trustworthy. The Open Government Partnership is a platform helping both government and civil society to come together and improve governance by empowering citizens, fighting corruption, and harnessing new technologies.
In late 2018, the Ukrainian government, in partnership with civil society, submitted their 2018-2020 OGP action plan following wide-scale consultations with the enhanced engagement of local civil society organizations. Importantly, this plan represented the first time the OGP co-creation process was aligned with the Sustainable Development Goals (SDGs) in Ukraine.
It is quite difficult to go beyond the "usual suspects" among OGP civil society partners. There are not that many civil society organizations ready to generate the ideas of innovative commitments for the action plan and share the responsibility for their implementation. Usually, these are all based in the capital city. This year we tried to change this situation and engaged the network of fifteen civil society hubs – local leader organizations working on democratization and human rights in the regions of Ukraine.
Together with the members of OGP Coordination Council and other participants, these civil society hubs joined public events held in Kyiv to bring the voices of their communities to the discussion and contribute to the new commitments. Ten of them also conducted twenty public events in their cities and reached out to almost 60,000 citizens through traditional and social media. In addition, over 800 citizens were directly engaged in the consultations process, and 257 civil society representatives chose their preferred commitments through the discuto.io online voting portal arranged by the Secretariat of the Cabinet of Ministers of Ukraine.
In 2018, Ukraine pushed to align the OGP best practices with the global SDGs. In a series of gatherings during the co-creation process, participants selected issues like peace, justice and strong institutions; sustainable cities and communities; quality education; decent work and economic growth; industry, innovation and infrastructure (namely SDGs 16, 11, 4, 8 and 9) as priority goals for OGP commitments. Now, Ukraine has commitments focused on opening the National Repository of Academic Texts (SDG 4), ensuring free access for citizens to environmental information (SDG 11), implementing  the Extractive Industries Transparency Initiative and the Transparency Construction Initiative online (SDG 9), and creating an online platform for cooperation between civil society and the state (SDG 16).
Civil society organizations will be watchdogs, keeping close eyes on the implementation of the latest OGP action plan, while government institutions will partner to implement the commitments. With the renewed OGP coordination council providing a platform to discuss the progress, next steps and challenges, the parties look forward to two years of intense work on the action plan implementation.
The OGP co-creation process: lessons learned
1.     The Ukrainian co-creation process reveals a strong potential to go beyond the central level. Relying on the existing local civil society networks allows reaching out to the citizens at large and inspiring dialogue with their authorities on more open and transparent governance at the local and regional levels.
2.     Although the Open Government Partnership was originally designed as a national level initiative, independent initiatives aligned with the national action plan emerge at the local level, inspired by OGP commitments. Projects like "Available Medicine", which checks availability of the medicines in regional hospitals, or the information portal "Build ProZorro" which stores information about all constructions to be built with the local budget funding, are only a few of many local initiatives in line with OGP values.
3.     Granting SDGs their rightful place as an integral part of the co-creation process uplifts national OGP commitments to the global level. As a whole, the new action plan's commitments reinforce Agenda 2030 by improving the efficiency and transparency of democratic governance in Ukraine.
Past successes, new challenges and a way forward
Since Ukraine joined OGP in 2011, the Government and civil society partners have developed and implemented three biennial action plans. The first OGP Ukraine action plan for 2012-2013 was implemented by 90%, and the second one for 2014-2015 – by 83%. These previous action plans led to transformative reforms in Ukraine. ProZorro, the national e-procurement platform; the adoption of the Extractive Industries Transparency Initiative standards, which verifies information about final beneficiaries; open data legislation to provide access to public information; and the e-asset declarations system are among the most renowned examples of successful initiatives developed under the OGP umbrella.
OGP has allowed civil society and the government to explore innovative ways to cooperate. But despite the inclusion of CSOs and citizens paving the way for increasingly inclusive and effective co-creation processes, there remains room for greater buy-in from the government and civil society. Currently, the realization of OGP commitments is funded either with sectoral government programs or through international technical assistance. Finding a proper budget solution for OGP can ensure its future sustainability. Finally, the strong and efficient role of the OGP Secretariat remains crucial for delivering all the stages of the co-creation process, while the renewed multi-stakeholder coordination council requires further institutional development and capacity building to be effective in ensuring success of the Open Government Partnership in Ukraine.
Nuevas características del plan de acción de OGP de Ucrania
Según el más reciente informe de Freedom House, World Report, Ucrania es considerada una democracia parcialmente libre. Aunque el nivel de confianza de los ciudadanos en las instituciones de gobierno es de 28.8% desde 2018, 45% de las personas consideran que las organizaciones de la sociedad civil son confiables. La Alianza para el Gobierno Abierto es una plataforma que ayuda al gobierno y a la sociedad civil a trabajar juntos para mejorar la gobernanza y empoderar a los ciudadanos, luchar contra la corrupción y aprovechar las nuevas tecnologías.
A finales de 2018, el Gobierno de Ucrania, en colaboración con la sociedad civil, elaboró su plan de acción 2018-2020, tras llevar a cabo consultas amplias con la participación de las organizaciones de la sociedad civil locales. Es importante mencionar que este plan fue el primero en el que el proceso de cocreación estaba alineado con los Objetivos de Desarrollo Sostenible (ODS) en Ucrania.
Entre los socios de la sociedad civil, es muy difícil incorporar actores, más allá de los grupos habituales. No es que no haya organizaciones de la sociedad civil preparadas para generar ideas de compromisos para el plan de acción y participar en su implementación. La mayoría de ellas se encuentran en la capital. Este año, tratamos de cambiar e involucrar una red de quince nodos de la sociedad civil, organizaciones locales que trabajan en la democratización y en los derechos humanos, en diversas regiones de Ucrania.
Junto con los miembros del Consejo de Coordinación de OGP y otros participantes, estos nodos de la sociedad civil participaron en los eventos públicos que se llevaron a cabo en Kiev para incorporar las voces de su comunidad en la discusión y contribuir a la creación de nuevos compromisos. Además, diez de ellos organizaron eventos públicos en sus ciudades, los cuales alcanzaron a casi 60,000 ciudadanos a través de los medios tradicionales y las redes sociales. Además, más de 800 ciudadanos participaron directamente en los procesos de consulta y 257 representantes de la sociedad civil eligieron sus compromisos prioritarios a través del portal discuto.io, presentado por la Secretaría del Gabinete de Ministros de Ucrania.
En 2018, Ucrania buscó alinear las buenas prácticas de OGP con los ODS. En una serie de reuniones que se llevaron a cabo durante el proceso de cocreación, los participantes seleccionaron temas como paz, justicia e instituciones sólidas; ciudades y comunidades sostenibles; educación de calidad; trabajo decente y crecimiento económico; industria, innovación e infraestructura (es decir, los ODS 16, 11, 4, 8 y 9) como los objetivos de los compromisos de OGP. Hoy, Ucrania cuenta con compromisos enfocados en abrir el Repositorio Nacional de Textos Académicos (ODS 4), asegurar el libre acceso a la información ambiental (ODS 11), implementar la Iniciativa para la Transparencia en las Industrias Extractivas y la Iniciativa de Transparencia en la Construcción (ODS 9) y crear una plataforma en línea para promover la cooperación entre la sociedad civil y el estado (ODS 16).
Las organizaciones de la sociedad civil serán los guardianes y seguirán de cerca la implementación del más reciente plan de acción de OGP, mientras que las instituciones de gobierno crearán alianzas para implementar los compromisos. Con la coordinación de OGP que ofrece una plataforma para discutir avances, siguientes pasos y retos, todas las partes están listas para los dos próximos años de trabajo intenso en la implementación del plan.
El proceso de cocreación: lecciones aprendidas
    El proceso de cocreación de Ucrania revela el gran potencial de ir más allá del gobierno central. A partir de las redes de la sociedad civil existentes, será posible contactar a los ciudadanos en general y promover un diálogo con sus autoridades para una transparencia más abierta y transparente a nivel local y regional.
    Aunque la Alianza para el Gobierno Abierto fue inicialmente diseñada como una iniciativa para el nivel nacional, han emergido iniciativas independientes a nivel local, alineadas con el plan de acción nacional. Existen proyectos como "medicamentos disponibles", el cual tiene el objetivo de revisar la disponibilidad de medicamentos en hospitales regionales o el portal de información "Build ProZorro", el cual almacena información sobre todas las obras a construirse con el presupuesto local.
    Otorgar a los ODS su lugar como parte fundamental del proceso de cocreación eleva los compromisos nacionales a nivel global. En general, lo compromisos del nuevo plan de acción, refuerzan la Agenda 2030, mejorando la eficiencia y transparencia de la gobernanza democrática de Ucrania.
Logros anteriores, nuevos retos y el camino a seguir
Desde la incorporación de Ucrania a OGP en 2011, el gobierno y la sociedad civil han desarrollado e implementado tres planes de acción. El primero, 2012-2013, se implementó en un 90%; el segundo, 2014-2015, en un 83%. Los planes de acción anteriores han logrado la creación de reformas transformadoras en Ucrania. ProZorro, plataforma electrónica de procuración a nivel nacional, la adopción de los estándares de la Iniciativa para la Transparencia en las Industrias Extractivas, la cual verifica información sobre los beneficiarios finales, legislación de datos abiertos para dar acceso a información pública y el sistema electrónico de declaraciones patrimoniales son algunos de los más reconocidos ejemplos de iniciativas exitosas desarrolladas en el marco de OGP.
OGP ha permitido a la sociedad civil y el gobierno explorar mecanismos innovadores para la cooperación. Sin embargo, a pesar de que la incorporación de las organizaciones de la sociedad civil y los ciudadanos ha preparado el camino para procesos de cocreación cada vez más incluyentes y efectivos, aún es posible lograr una mayor aceptación por parte del gobierno y la sociedad civil. Actualmente, el cumplimiento de los compromisos de OGP es financiado por programas sectoriales de gobierno o a través de asistencia internacional. Si se identifican fuentes presupuestales, OGP podrá asegurar su sostenibilidad en el futuro. Finalmente, el papel del Secretariado de OGP es crucial para todas las fases del proceso de cocreación, mientras que el consejo de coordinación multisectorial requiere de un mayor desarrollo institucional y desarrollo de capacidades para asegurar el éxito de la Alianza para el Gobierno Abierto en Ucrania.