Open and Equitable Access to COVID-19 Vaccine: A Must for Africa
On 23 July 2020, South African President Cyril Ramaphosa stood in front of his nation, if not the world, where he acknowledged that corruption had found its way into the US$30 billion social relief and economic support government package. 
Uganda recalled its ambassador to Denmark and her deputy after the duo was recorded on a Zoom call plotting to pocket COVID-19 relief funds.  
Zimbabwe dismissed its Minister of Health after allegations of a US$60 million tender fraud for the supply of COVID-19 medicine and personal protective equipment. 
In Kenya, President Kenyatta called for the investigation of the Kenya Medical Supplies Authorities (KEMSA) following allegations of a US$420 million corruption scandal during the procurement of personal protective equipment for healthcare workers. 
These are just a few examples of how COVID-19 funds are diverting into individual pockets by flouting procurement processes and, in some cases, inadequate oversight. 
The pandemic's impact, including massive unemployment due to lockdown measures, and corruption has deepened inequality and poverty, especially among women, youthRecognizing that investing in youth means investing in a better future, OGP participating governments are creating meaningful opportunities for youth to participate in government processes. Technical ..., and other marginalized groups. Getting vaccines to African citizens fast, efficiently, and equitably should be the core priority of every leader and government on the continent. 
To achieve this, governments will require additional resources, both domestic, and foreign. By September 2020, the African Development Bank, the International Monetary Fund, and the World Bank had collectively disbursed about US$60 billion to African governments, and currently, the IMF plans to issue a further US$650 billion of Special Drawing Rights. Open government measures must accompany all efforts to raise resources for vaccines and ensure that purchased and donated vaccines get to those who need them the most in an equitable manner. These open government measures will help citizens and the international community better trust governments. 
Despite the current challenges, genuine political will and commitmentOGP commitments are promises for reform co-created by governments and civil society and submitted as part of an action plan. Commitments typically include a description of the problem, concrete action... are required to urgently address corruption risks, improve oversight, and ensure efficient and equitable distribution of vaccines, especially to the poor and marginalized. Open Government PartnershipThe Open Government Partnership (OGP) is a multi-stakeholder initiative focused on improving government transparency, ensuring opportunities for citizen participation in public matters, and strengthen... More (OGP) member countries like Nigeria are leading by example, making commitments to improve oversight by publishing audit reports of all COVID-19 related funds and beneficial ownershipDisclosing beneficial owners — those who ultimately control or profit from a business — is essential for combating corruption, stemming illicit financial flows, and fighting tax evasion. Technical... information of all companies involved in COVID-19 procurement.  
Open and equitable access to vaccines will protect lives, livelihoods and ensure African economies recover quickly, which are the pillars of the global response to COVID-19. To achieve that, governments will need to invest in: 
Open, inclusive, and accountable procurement processes. Opening the procurement process will enable citizens, civil society, media, and other stakeholders to help inform the planning process, monitor the supply chain, identify corruption risks, and detect irregularities. This will enable governments to manage vaccine resources in the best interest of their citizens. 

Innovative citizen-centered programs that ensure an equitable distribution of vaccines, with a focus on getting to the poorest and marginalized as they reach the middle and upper classes. These programs will need to be transparent on decisions and processes, include citizens in shaping vaccine rollout strategies, and counter vaccine misinformation to reduce any vaccine hesitancy. 

Creating mechanisms for citizens to provide feedback on vaccine distribution and related services. Vaccine registration portals, for example, offer an interesting opportunity to close the feedback loop, allowing citizens to also submit grievances if they are unfairly denied vaccines or experience other issues. OGP countries have shown that enabling citizens to provide feedback is possible. Sekondi-Takoradi in Ghana and Kaduna in Nigeria are leveraging technology to share information with citizens and give feedback on service delivery quality.

Registration portals should play a vital role in helping governments collect information on who and where citizens have been vaccinated. To allow accountability, this information will need to be shared with citizens in easily readable formats while protecting personal data privacy. The information will need to show areas, gender

OGP participating governments are bringing gender perspectives to popular policy areas, ensuring diversity in participatory processes, and specifically targeting gender gaps in policies to address gov...

, and age groups that have been vaccinated. This will enable citizens, civil society, and journalists to hold the government accountable and ensure that the poor and marginalized groups also access vaccines fairly and timely.
Implementing this citizen-centered vaccine rollout approaches anchored on open government could be Africa's most significant contribution to the fight against the pandemic; serve as an act against "vaccine apartheid," signaling the continent's commitment to making sure no-one is left behind. 
Related Content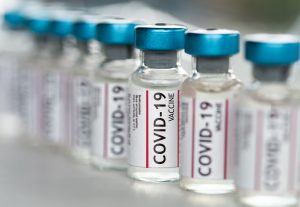 Effective, Efficient, and Equitable: How Open Government Can Deliver on Vaccines
COVID-19 vaccines are an essential tool in the race to save lives and rebuild economies during the pandemic. Read how open government can help to achieve the effective, efficient, and…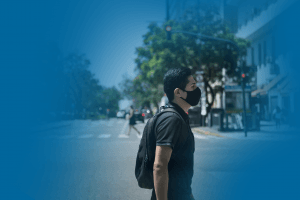 Challenges and Solutions
Respond. Recover. Renew.
OGP turns ten in 2021. With more than 4,500 commitments made to date, we have much to celebrate. We are launching Open Renewal in our anniversary year in order to…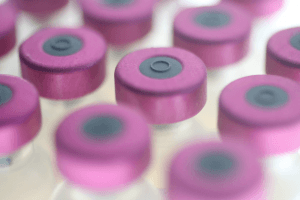 Challenges and Solutions
8 Reasons Why Vaccine Procurement Should Be Open
The COVID-19 vaccine rollout has, once again, put public contracts back in the spotlight. In the urgency to vaccinate the world's population as quickly as possible, the OGP community must…