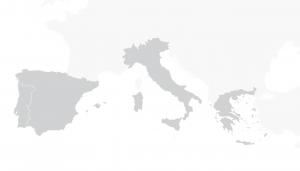 This fact sheet was part of IRM Week: A Year in Review, where the Independent Reporting Mechanism (IRM) shared findings and analysis from recent reports through a series of events, report launches, blogs, and fact sheets. 
Most commitments on open government from Southern European countries are more ambitious than the European average. However, most would benefit from commitments that increase civic participation in policy making, tackle the risks of corruption in public procurement (particularly following the response to COVID-19), and introduce stronger integrity mechanisms. Greater collaboration with civil society could ensure action plans are more relevant to national priorities.
Download the IRM Regional Snapshot* below to learn more.
*The data for this snapshot is accurate from the date of publication (Nov 3, 2020). Data was taken from IRM assessments that were published before the date of publication of this snapshot. Recommendations in this snapshot therefore may already have been considered or implemented by countries prior to this snapshot being published.
Downloads