Behind the Process: Selecting OGP's Next Civil Society Leaders
Open Government Partnership (OGP) Steering Committee members play a vital role in developing, promoting and safeguarding OGP's values to foster more transparent, inclusive, participatory and accountable governments around the world. Following an extensive search,  we are pleased to welcome Anabel Cruz, Doug Rutzen, Luben Panov, and Lucy McTernan to the OGP Civil Society Steering Committee, starting October 1, 2021. Each term on the Steering Committee runs for three years. See the current composition of the Steering Committee here.
The new members were selected through a transparent, elaborate and highly competitive selection process. To assist in the process each year, a selection committee is convened, composed of two current Civil Society Steering Committee members, two volunteers from the community, and an OGP Support Unit representative. This year, the committee included Aidan Eyakuze (Twaweza), Elisa Peter (Publish What You Pay), Saied Tafida (FollowTaxes), Rocio Moreno Lopez (Accountable Now), and Paul Maassen (OGP). The selection committee narrows down the full list of qualified candidates into a shortlist, and presents a suggested final list of members for approval by the Steering Committee.
Through an open call to the OGP community, we were grateful to receive 32 highly qualified candidates from a wide range of regions and backgrounds. The full longlist of candidates is available here. The community was invited to leave comments about any of the candidates with information that would be relevant to their candidacies, which are available to view in this document. The selection committee reviewed the application materials of the longlist, and ranked each of these candidates on a scale of 1 to 7 based on core eligibility criteria, including previous experience with OGP processes and engaging with civil society, among others. Those that scored a full 7 were moved to a shortlist, which can be viewed here.
Each of the 13 shortlisted candidates were then interviewed by the selection committee and invited to join a series of public webinars to present their vision for the Steering Committee and respond to questions submitted by the community. During the webinars, the candidates discussed timely topics such as civic space, anti-corruption, beneficial ownership transparency, and local representation in the Partnership. The community also asked questions about opportunities to strengthen collaboration and connectivity between the Steering Committee, civil society and the OGP Support Unit. Recordings of the webinars are available here (Group 1) and here (Group 2). The selection committee then met for a final deliberation and chose the following new members:
Anabel Cruz will join as a full Steering Committee member following her year as an additional member. She is the Founder and Director of the Communication and Development Institute (ICD) of Uruguay, and brings more than 26 years of experience in strengthening civil society and citizen participation through research, training, capacity building and dissemination of information activities in Latin America and worldwide.
Doug Rutzen is the president and CEO of the International Center for Not-for-Profit Law in Washington DC. Over the past 30 years, Doug has worked on the legal framework for civil society, philanthropy, digital rights, and public participation in 100 countries.
Luben Panov, based in Bulgaria with the European Center for Not-for-Profit Law, is a legal expert providing technical assistance and expert support to local partners in many areas, including registration and operation of NGOs, taxation, and funding for civil society and CSO-government cooperation.
Lucy McTernan (University of York) returns for her second term as a full Steering Committee member to continue especially advancing local open government. Lucy has a 25-year career in the Scottish voluntary sector and is the civil society co-chair of OGP Scotland and member of the UK multi-stakeholder forum.
The new Civil Society Steering Committee members join OGP at a crucial and exciting time, filled with challenges and opportunities. OGP celebrates its 10th anniversary in a difficult context: a global pandemic still rages in many countries, and there has been a steady increase in authoritarianism across the world. Despite this, a wide and dedicated network of reformers and actors are working to improve conditions for citizens and strengthen democracy. And in December of this year, OGP is looking forward to the OGP Global Summit and the launch of 100+ new action plans to reinvigorate the Partnership and provide a jumpstart for the next decade of action.
As we look towards the next ten years of OGP, we are hopeful for what we can accomplish as a community. For now, we welcome our new Civil Society members, and look forward to their tenure and leadership on the OGP Steering Committee.
Related Content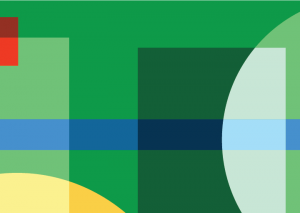 2021 Civil Society Steering Committee Selection
2021 Civil Society Steering Committee Selection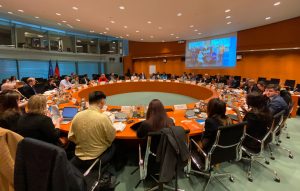 Steering Committee Composition
Get an overview of the current Steering Committee membership and the roles of the three subcommittees.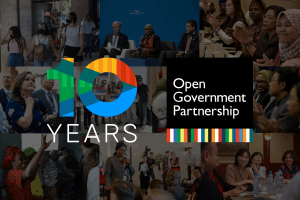 10 Years of OGP
Ten years ago reformers inside and outside government launched OGP – a simple yet distinct way to join forces to create transparent, participatory, inclusive, and accountable solutions