Faces of Open Government: Ania Calderon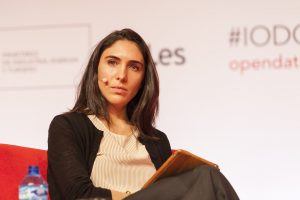 Ania Calderon is the Executive Director of the Open Data Charter, a collaboration between governments and organizations working to open up data and embed open data as a central ingredient to achieving better solutions to the most pressing policy challenges of our time.
What is the relation between open data and open government? 
The open data and open government movements share the idea that openness is a fundamental principle needed to achieve just and fair outcomes. You can't have one without the other, and if done well, public services reach the people that need them most, and accountable and inclusive institutions can listen and respond to the needs and demands of their citizens. Open governments that generate and use well-managed data can help children get better books and equipment at school, spread diseases less quickly, and increase voter turnout during elections. 
As data becomes more pervasive in our societies, open governments need to do more to ensure people are protected and have agency over how data about them is collected and used – and what and how it should be made open. The intrinsic relationship between open data and open government is reinforced where we see data institutions with a clear mandate for data to serve people, that are accountable, participatory, and open to scrutiny by others. 
Is opening data enough to open up the government? 
An open government intentionally takes action for people to maximise access to all their rights, including being able to participate in political life, having equal and inclusive opportunities, and protecting the environments where we live. Opening data is certainly not an end goal; instead, it should have the purpose of helping people exercise these rights.  
Similarly, having strong privacy legislation and measures in place should be a prerequisite for the successful implementation of any open data policy. Yet, privacy should not be used as an excuse to prevent people from accessing public information.
We need to move away from the narrative that publishing information is the same as being open. Understanding that there are different gradients to transparency is a start. Opaque transparency is an increasingly common tactic used by unscrupulous governments and powerful companies as a smokescreen to avoid being watched or regulated. 
March 8 marks International Women's Day. As we reflect on the impact of open government to advance gender issues, how do the challenges in open data translate to gender inequality and challenges in how gender is approached in public policy? 
We are over 99 years away from achieving gender equality, according to the World Economic Forum, with persistent gaps in the economy significantly more extensive than those in health and education. Gender pay inequality is in the spotlight and getting worse. Where data is available, it tells us that women continue to lag behind men in what they earn. This gap is due to a combination of different forms of discrimination, which in turn reinforce the structural disadvantages faced by women and girls both in the labour force and within society at large. Policies to address this either do not yet exist or are not working. 
Better data on pay gaps and its intersectionalities would almost certainly help. The Open Data Charter partnered with the Center for Global Development to understand how publishing and using data on various dimensions of the gender pay gap could stimulate private and public sector efforts to close it. 
Here, the same challenges we face in doing open data well apply – who gets to decide what data is made available and how can we account for potential risks and harms in its release, such as publishing disaggregate data while safeguarding privacy. As outlined in our Breaking open pay data blog, that "objective" quantitative data derives from a series of human choices about what to measure and how. Those choices, therefore, risk being embedded in unconscious bias unless they are informed by the dynamics of gender inequities in the workplace. To be inclusive of all women, especially the most vulnerable, we need to work towards a better understanding of gender income and compensation gaps, broadening our view past pay issues to workers in every workforce.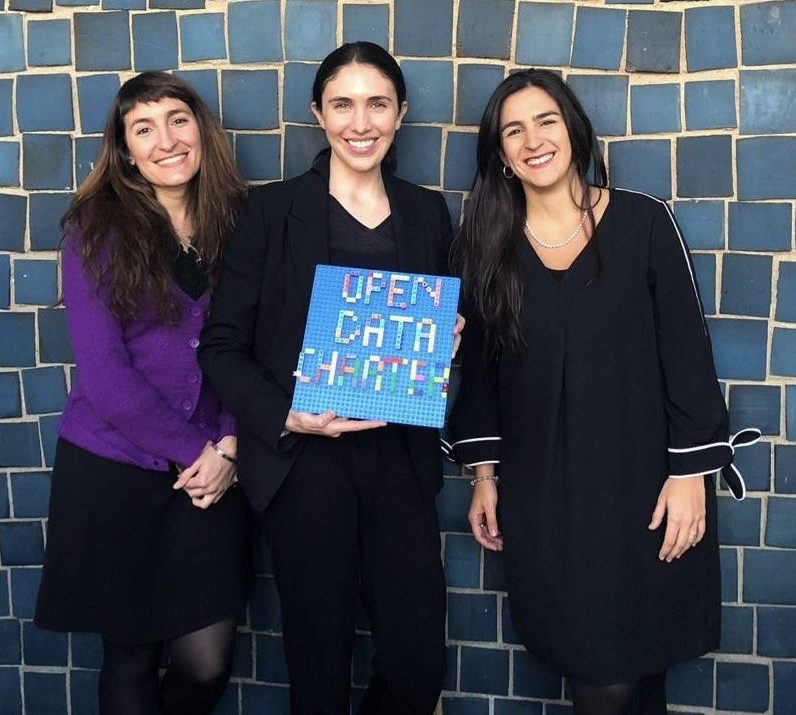 What are organizations like Open Data Charter doing to address some of these challenges? What can the open government community do?
At the 2019 Open Government Partnership (OGP) Global Summit in Canada, we co-hosted a workshop with the Center for Global Development and with support from IDRC. Here we explored how increased data access related to gender pay gaps could improve women's compensation and tackle epistemic gender inequalities in both the formal and informal workforce. Based on feedback from partners, we are working to harness OGP's Feminist Open Government initiative to promote meaningful gender inclusion commitments in their instrumental action plans.
Drawing on this work, we will conduct research that synthesizes evidence of existing efforts to narrow gender pay gaps and identify promising approaches through increased data access, which can be replicated or adapted elsewhere. The open government community is well placed to accelerate action with reformist governments for pay transparency reforms in contexts ripe for influence, piloting the co-design of gender pay gap commitments in action plans with local actors, multi-stakeholder forums, and women in the workforce. 
March 7 is Open Data Day! Why are global events like these important?
The annual Open Data Day is a time to celebrate the strides that this field has made on a global scale. Local events all over the world will gather people to share their ideas and expand the use of open data in their communities. It is an opportunity to showcase the tangible benefits and ways that open data can help improve people's lives and take stock of remaining challenges that we can address collectively.
¿Qué relación existe entre los datos abiertos y el gobierno abierto?
Los movimientos de datos abiertos y de gobierno abierto comparten la idea de que la apertura es un principio fundamental necesario para alcanzar resultados justos. No puedes tener uno sin el otro y, si se trabaja bien,  es posible lograr que los servicios públicos alcancen a las personas que más los necesitan y que instituciones respondan a las necesidades y exigencias de la ciudadanía. Los gobiernos abiertos que generan y utilizan datos pueden ayudar a los niños a tener acceso a mejores libros y materiales en sus escuelas, a las enfermedades a propagarse con menos rapidez y a mejorar la participación electoral.
Los datos cada vez penetran más enfrentan los espacios de la sociedad; en ese contexto, los gobiernos abiertos deben trabajar por asegurar que más personas estén protegidas y puedan tomar decisiones sobre cómo se colectan y utilizan sus datos – y si deben ser abiertos. La relación intrínseca que existe entre el movimiento de datos abiertos y de gobierno abierto se refuerza cuando las instituciones encargadas del manejo de los datos que tienen el mandato de servir a la gente rinden cuentas, son participativas y abiertas al escrutinio.
 Para abrir el gobierno, ¿es suficiente abrir los datos?
Un gobierno abierto, de forma intencional, toma medidas para maximizar el acceso de la gente a todos sus derechos, incluyendo la participación en la vida política, las oportunidades equitativas e incluyentes y la protección de nuestro medio ambiente. Ciertamente, abrir los datos no es el objetivo final; los datos deben abrirse para ayudar a la gente a ejercer sus derechos.
Asimismo, la creación de leyes y medidas de privacidad debe ser un requisito para la implementación exitosa de todas las políticas de datos abiertos. Sin embargo, la privacidad no debe utilizarse como una excusa para evitar que las personas tengan acceso a información pública.
Debemos evitar los discursos que aseguran que publicar información es sinónimo de ser abierto. Primero, es necesario comprender que existen diferentes niveles de transparencia. La transparencia opaca es una táctica cada vez más utilizada por gobiernos y empresas como cortinas de humo para evitar ser regulados.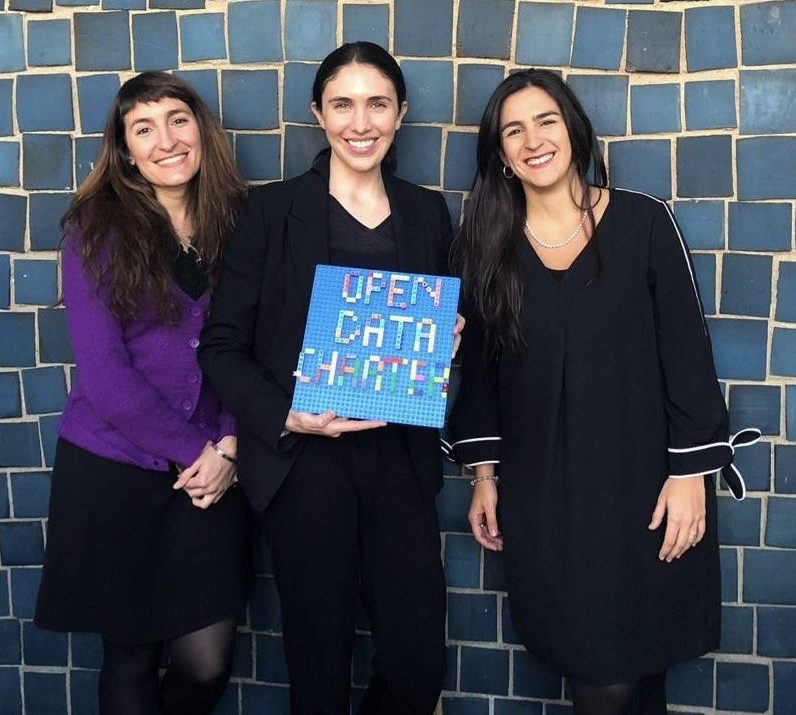 El 8 de marzo se celebra el Día Internacional de la Mujer. Reflexionamos sobre el impacto del gobierno abierto para impulsar la equidad de género y ¿Cómo se traducen los retos de los datos abiertos en la desigualdad de género y en los retos de cómo se aborda la equidad de género en las políticas públicas?
 Según el Foro Económico Mundial, estamos a más de 99 años de alcanzar la equidad de género y la brecha económica es significativamente mayor que las de salud y educación. La brecha salarial es el centro de la atención y cada vez es peor. Esta brecha se debe a que existen diversas formas de discriminación, las cuales refuerzan las desventajas estructurales que enfrentan las mujeres y las niñas en sus trabajos y en la sociedad en general. Aún no existen políticas que busquen cerrar esta brecha o, si existen, no están funcionando.  
 Ciertamente, el contar con datos sobre la brecha de género y la interseccionalidad ayudaría. Open Data Charter se asoció con el  Center for Global Development para estudiar la publicación y el uso de datos sobre varias dimensiones de la brecha salarial podría impulsar a los sectores privado y público a cerrarla.
En ese sentido, aplican los mismos retos que en los datos abiertos: quién decide qué datos publicar y cómo podemos tomar en cuenta los riesgos y posibles datos de su publicación, por ejemplo publicar datos desagregados y proteger la privacidad. Como lo explicamos en nuestro blog Apertura de datos salariales, los datos cuantitativos "objetivos" se derivan de una serie de decisiones humanas sobre qué medir y cómo. Por lo tanto, esas decisiones tienen el riesgo de integrar sesgos inconscientes definidos por las dinámicas de desigualdad de género que se presentan en los ambientes laborales. Para ser incluyentes de todas las mujeres, sobre todo de las más vulnerables, debemos trabajar en entender la brecha salarial y de compensación, ampliando nuestra visión.
¿Qué están haciendo organizaciones como Open Data Charter para atender algunos de estos retos? ¿Qué puede hacer la comunidad de gobierno abierto?
Durante la Cumbre Global de Open Government Partnership de Canadá en 2019, coorganizamos un taller con el Center for Global Development y con el apoyo de IDRC. En el evento exploramos cómo el acceso a datos sobre brechas salariales podría mejorar la compensación de las mujeres y abordar las desigualdades epistémicas en la fuerza laboral formal e informal. Gracias a la retroalimentación que nos dieron nuestros socios, estamos trabajando en aprovechar la iniciativa feminista de OGP para promover la inclusión de compromisos de género en sus planes de acción.
Partiendo de ese trabajo, llevaremos a cabo una evaluación que sintetizará evidencias de esfuerzos que ya existen de cerrar las brechas salariales e identificar métodos prometedores a través de un mayor acceso a datos que puedan ser adaptados y replicados en otros sitios. La comunidad de gobierno abierto está bien posicionada para para promover entre los reformadores de gobierno reformas de transparencia salarial, pilotear el codiseño de compromisos sobre brecha salarial con actores locales, foros multisectoriales y la presencia de mujeres en la fuerza laboral. 
El 7 de marzo es el Día Internacional de los Datos Abiertos. ¿Por qué son importantes estos eventos globales?
El Día Internacional de Datos Abiertos es una oportunidad para celebrar los grandes avances logrados en este campo a escala global. Una serie de eventos locales en todo el mundo reunirán a gente que compartirá sus ideas y promoverá el uso de datos abiertos en sus comunidades. Es una oportunidad para demostrar los beneficios tangibles y las formas en que los datos abiertos pueden mejorar la vida de las personas y hacer un inventario de los retos que persisten y podemos abordar de forma colectiva.