Five Ways to Embed Open Gov Values in Online Political Advertising Regulation
In today's digital age, elections are won, lost and called into question over social media. With little to no system of checks and balances in place for political parties, candidates, online actors and platforms, tech companies can spell out their own rules for political advertising, including the use of  microtargeting in paid online campaigns for voter support — all without oversight. To address these concerns collectively, the EU has put the regulation of online platforms and political advertising at the heart of its "new push for European democracy" through proposals for a European Democracy Action PlanAction plans are at the core of a government's participation in OGP. They are the product of a co-creation process in which government and civil society jointly develop commitments to open governmen... and Digital Services Act.
The European Partnership for Democracy, Open Government Partnership (OGP), and Open Governance Network for Europe (a joint initiative of The Democratic Society and OGP) convened policymakers and officials from EU institutions and member states, Canada and the United Kingdom, together with civil society experts and representatives of online platforms in a roundtable discussion to try and solve some of the puzzles around regulating the market and use of online political advertising in Europe. 
Here are five ways to ensure open government values are at the heart of online political advertising regulationGovernment reformers are developing regulations that enshrine values of transparency, participation, and accountability in government practices. Technical specifications: Act of creating or reforming ...:
Situate online political advertising reform within the context of broader democratic and electoral reform.

The lack of transparency and accountability in who pays for these ads and the information they contain creates information asymmetry, fragments public space, exacerbates polarization, and weakens electoral processes and democratic dialogue. Hence this set of reforms becomes relevant not just around platform regulation but for any country looking to strengthen electoral reform and policy around political integrity. For example, the Netherlands

committed in its recent OGP action plan

to look at the transparency of online political campaigns as part of its commitment on transparency in political parties, and Ireland is addressing this as part of a

wider scope of electoral reforms

. 

Ensure transparency is a part of the legislative framework for both political actors' spending and online platforms' ad services.

In this context,

transparency

could mean mandatory public libraries of ads, subject to protection of vulnerable groups, that allow for international cross-platform analysis of information such as targeting criteria and amount spent by political advertisers. For example, France launched an open archives initiative to monitor political ads and complement its

law against information manipulation

, which mandates online platforms to provide clear and transparent information on ads linked to content of "general interest" during electoral periods. 

Subject ad targeting and delivery to greater oversight, accountability and potential limitations.

An enormous threat to democracy is the fragmentation of the public square into numerous micro-campaigns, in part through the microtargeting of online campaigns. Democracies rely on the exchange of ideas and information that fosters debate and consensus, but online platforms currently profit (more) from content that polarises, like disinformation.

Further, current ad targeting technologies enable advertisers to pin-point audiences and divide users

.

Regulation should thus limit the harms of microtargeting at the level of platforms. Proposed solutions include: limitations to targeting, the auditing of ad delivery algorithms, functions for users to opt-in to ad targeting, and the promotion of reliable information and sources. Likewise, limitations on the

number of political ads

per political party, for example, could bring the number of ads back down to human scale for oversight. A more robust enforcement of the EU's privacy laws (GDPR) could also help reduce the negative impacts of content that are driven by personal data gleaned through pervasive surveillance regimes.

Capture malign actors without stifling speech.

Political advertisers include both traditional political actors such as political parties and candidates and the many informal actors like non-profit campaigners or foreign influencers. Ireland's

Electoral Reform Bill

aims to introduce stricter transparencyAccording to OGP's Articles of Governance, transparency occurs when "government-held information (including on activities and decisions) is open, comprehensive, timely, freely available to the pub... More and accountability requirements for all actors advertising with a "political purpose" during electoral and referendum campaign periods. However, this definition includes civil society organisations and other not-for-profit groups, which might stifle their cause campaigns and advocacy. Reformers should also look beyond electoral campaigns, to include focus on sponsored political content in between elections, as this also influences  democratic discourse. These could include conversations around political campaign issues such as migration or environmental protection. 
Be flexible and use a multilateral approach with platform and campaigning regulations.

A multilateral approach can best respond to cross-border pressures for unified standards. Although the EU cannot regulate national elections within the bloc, it is best placed to provide a harmonised approach to regulating online platforms. Beyond political ads, online platforms are calling for harmonisation of electoral rules across the EU to simplify guidelines for silent periods and foreign advertising. The EU will need to strike a delicate balance that accommodates national differences and flexibility in implementation, while ensuring regulation effectively captures the cross-border nature of the phenomenon.
The EU is expected to announce a legislative proposal on online political advertising in the third quarter of 2021. Further multi-stakeholder dialogue and risk assessment will be crucial. As the EU proceeds with legislationCreating and passing legislation is one of the most effective ways of ensuring open government reforms have long-lasting effects on government practices. Technical specifications: Act of creating or r..., close and continuous consultation with EU member states, civil society, and the private sectorGovernments are working to open private sector practices as well — including through beneficial ownership transparency, open contracting, and regulating environmental standards. Technical specificat... More will be essential to arrive at a joint solution that improves oversight of online platforms and advertising while protecting the cornerstones of Europe's democracy and public debate. Reformers can use their OGP action plans to advance this dialogue and support the implementation of the legislation in EU member states.
Hoy, en la era digital, las elecciones se ganan, pierden y cuestionan en las redes sociales. Existen pocos controles para los partidos políticos, candidatos y plataformas digitales, por lo que las empresas tecnológicas definen sus propias reglas sobre la publicidad política, incluso sobre el uso de campañas dirigidas a los votantes sin supervisión de ningún tipo. Para atender estos retos, la Unión Europea (UE) enfocó su iniciativa "nuevo impulso a la democracia europea" en la regulación de las plataformas digitales y la publicidad política a través del Plan de Acción para la Democracia Europea y la Ley de Servicios Digitales.
La Alianza Europea por la Democracia, la Alianza para el Gobierno Abierto (OGP por sus siglas en inglés) y la Red Europea para la Gobernanza Abierta (iniciativa conjunta de Sociedad Democrática y OGP) reunieron a tomadores de decisiones y funcionarios de las instituciones de la UE y sus miembros, Canadá y el Reino Unido, junto con expertos de la sociedad civil y representantes de las plataformas digitales en una mesa redonda con el fin de intentar resolver los retos asociados a la regulación del mercado y la publicidad política en Europa. 
A continuación presentamos cinco formas que pueden ayudar a incorporar los valores de gobierno abierto como elemento central de la regulación de la publicidad política:
Situar las reformas sobre publicidad digital en el contexto general de las reformas democráticas y electorales

. La falta de transparencia y rendición de cuentas sobre los dueños de la publicidad y la información que contienen genera asimetría de información, fragmenta el espacio público, exacerba la polarización y debilita los procesos electorales y el diálogo democrático. En ese sentido, este conjunto de reformas toma relevancia no solo alrededor de la regulación de las plataformas sino en general para cualquier país que busque fortalecer las reformas electorales y las políticas de integridad ecológica. Por ejemplo, Países Bajos se comprometió como parte de su más reciente

plan de acción de OGP

a promover la transparencia de las campañas políticas digitales como parte de su compromiso sobre transparencia de los partidos políticos. Irlanda, por su parte, está atendiendo este reto como parte de una serie de

reformas electorales

.

Asegurar que la transparencia forme parte del marco legislativo para los gastos de los actores políticos y los servicios de publicidad de las plataformas digitales.

En ese contexto, la

transparencia

puede implicar la creación de registros públicos obligatorios de publicidad sujetas a protección de grupos vulnerables que permitan un análisis internacional de las plataformas de información, como los criterios utilizados para dirigir la publicidad y los montos asociados a la publicidad. Por ejemplo, Francia lanzó una iniciativa de archivos abiertos para monitorear la publicidad política y complementar su

ley contra la manipulación de información

, la cual exige a las plataformas publicar información clara y transparente sobre los anuncios asociados a contenido de "interés generan" durante periodos electorales.

Supervisar, exigir la rendición de cuentas y limitar la publicidad dirigida

. Una gran amenaza a la democracia es la fragmentación de la arena pública en muchas microcampañas. Las democracias dependen del intercambio de ideas e información que promueven el debate y consenso, pero las plataformas digitales lucran (más) con el contenido que polariza como la desinformación. Además, las tecnologías de publicidad dirigida permite a los anunciantes dirigir las campañas con mucha precisión a ciertas audiencias en particular, dividiendo a los usuarios. Algunas soluciones a ello son: limitar la publicidad dirigida y auditar los algoritmos, la opción de no recibir publicidad y la promoción de información y fuentes confiables. Asimismo, limitar la

cantidad de anuncios políticos

por partido político podría permitir una mejor supervisión de los mismos. La aplicación efectiva de las leyes de privacidad de la UE podría reducir el impacto negativo del contenido diseñado a partir de datos personales obtenidos gracias a regímenes de vigilancia.

Capturar a los actores malignos sin discursos opresivos.

Los anunciantes políticos incluyen a actores políticos tradicionales como los partidos políticos y candidatos, así como muchos actores informales como activistas o

influencers

. La

Reforma Electoral

de Irlanda busca promover requisitos de transparencia y rendición de cuentas más estrictos para todos los actores que se publicitan con "fines políticos" durante las campañas electorales. Sin embargo, esta definición incluye a organizaciones de la sociedad civil y otros grupos sin fines de lucro que podrían ser reprimidos en sus campañas. Además, los reformadores deberán ver más allá de las campañas electorales e incluir el contenido político entre elecciones, pues estos periodos también influyen en el discurso democrático. Lo anterior podría incluir conversaciones sobre temas electorales como la migración o protección ambiental.

Ser flexible y utilizar un enfoque multilateral en las regulaciones de las plataformas y campañas.

El enfoque multilateral puede responder a las presiones internacionales de contar con estándares unificados. Aunque la Unión Europea no puede regular las elecciones nacionales al interior del bloque, está bien posicionada para promover un enfoque armonizado para la regulación de las plataformas. Más allá de la publicidad digital, las plataformas digitales están llamando a la armonización de las reglas electorales en la UE para simplificar las pautas durante períodos silenciosos y para publicidad extranjera. La UE deberá equilibrar las diferencias nacionales y la flexibilidad en la implementación con la regulación efectiva que captura la naturaleza internacional de este fenómeno.
La UE estará anunciando su propuesta legislativa sobre publicidad política en el tercer trimestre del 2021. En ese proceso será esencial promover más diálogos multiactor y evaluaciones de riesgos y promover consultas cercanas con los miembros de la UE, la sociedad civil y el sector privado con el fin de identificar una solución conjunta que mejore la supervisión de las plataformas y la publicidad digital, además de proteger los fundamentos de la democracia Europea. Los reformadores pueden utilizar sus planes de acción de OGP para impulsar este diálogo y apoyar la implementación de la legislación en los miembros de la UE.
Related Content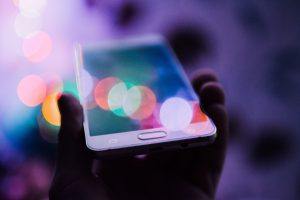 Digital Governance in OGP
OGP countries are leveraging the opportunities of evolving technology, such as artificial intelligence, data-driven algorithms, and mass social networks, while also developing policies to deal with the threats, including disinformation,…
Want to Help Solve Elections and Facebook? Switch the Default to Transparent Advertising Online
Today more than ever, elections are won and lost on social media. While social media can be a great platform for voter mobilisation and civic education campaigns, online political campaigning…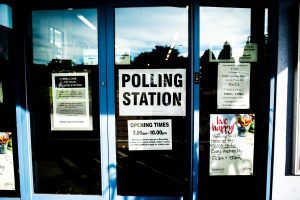 Political Integrity in OGP
Providing for transparency in the funding of campaigns, political parties, and democratic politics is an essential accountability mechanism for democratic government and is a growing focus area in OGP.