"Following the Money" During a Pandemic is Tough but OGP Could be the Game-Changer
Since the return to democracy in 1999, nothing exposed Nigeria's negligence, unpreparedness and unwillingness to deliver quality healthcare more than COVID-19. During the military dictatorship, Nigeria had earned notorious labels as irredeemably corrupt, and hopeless by the international community. So, the new order – democracy – came with high hopes for recovery but two decades after, many believe that the country has not had the best dividends of democracy. This excludes regular elections often marred with rigging, blood, and violence.
Central to Nigeria's failure is economic mismanagement of oil rents, infrastructural dilapidation and weak institutions fueled by corruption and elite capture. With these challenges in view at the launch of Follow The Money in 2012, we constructed our theory of change and engagement process on participatory, open, and consultative principles. We carefully avoided a confrontational model in order to de-escalate risks associated with environments where governments are seen to possess pale popular support, distrust, and illegitimacy. A collaborative model ensures that authorities open their doors for citizen engagement (amidst reluctance and grumblings) without intimidation, arrests or physical attacks.
FollowThe Money is a pan-African social accountability movement that is mobilizing a critical mass of citizens to lead anti-corruption campaigns for structural reforms and good governance. Follow The Money functions as an intermediary between authorities and marginalized rural communities, empowering them with information on public finances (budgetary allocations, procurements, contract details, and specifications) so they can monitor projects independently and hold officials accountable. Our process can be summarized in these specific steps:
Data mining for donor-supported projects and budgetary provisions from procurement boards, tender documents, newspapers and radio stations

Ground-truthing – visiting project sites to ascertain implementation status

Community engagement – facilitation of community outreach activities and  town hall meetings where all interested parties: benefiting communities, officials of the government, contractors, community leadership, media, cleric, etc. will converge to discuss project implementation reports and sustainability

Offline advocacy – with outcomes from outreaches and town hall meetings, Follow The Money writes FOI letters to relevant agencies of the government, letters of complaints or satisfaction and also compiles the community scorecard or petition, where necessary.

Online advocacy – the use of new media helps our team for amplification of core messages and mobilization of citizens for collective action

Government feedback – the ultimate aim is to extract government's responsiveness in the form of improvement in service delivery and resolution of conflicts
Empowering citizens with information for effective participation and inclusion of marginalized voices would not have been possible without the principles of the Open Government Partnership (OGP). The doggedness of Nigerian-based civic organizations, who internalize the strengths of OGP principles and commitments, explains why civic space and political liberty have neither totally succumbed to repressive and overzealous officials nor given in to polarization and protectionist populism.
Life in rural communities across Nigeria is nasty, brash and short because of the paucity of social amenities and vulnerabilities of lives in the grassroots and COVID-19 has aggravated the fault lines between rural-urban dwellers. Establishing this claim as a fact before legislators in the National Assembly, Mr. Boss Mustapha, Chairman of Presidential Task Force (PTF) on COVID-19, lamented that he never knew that Nigeria's healthcare infrastructure and delivery was in total ruins. COVID-19 should be an opportunity to reset our politics, policies, economies and public health systems.
Ordinarily, the state of public health infrastructures should call for urgency in total reparation and upgradient using all available public resources. However, it is not so. In the wake of discretionary powers granted to combat COVID-19 and under the guise of emergency protocols, some officials are becoming ruthless, tyrannical and undemocratic – resorting to intimidation of citizens and civil society organizations who are working so hard to advance political accountability. Recently, the Head of the Civil Service of the Federation threatened to dismiss civil servants for the "unauthorized disclosure of official documents". This is a stark contradiction to provisions of the Freedom of Information Act (FOIA) and a host of OGP commitments already extracted from the Nigerian government.
In the news, journalists who have posed critical questions on the expenditures of COVID-19 funds continue to suffer illegal arrests and forced-disappearance. There is also a worrisome trend of extrajudicial and instant execution of citizens who are accused of violating lockdown measures by security agencies. All these are human right violations, which are condemnable, unacceptable and punishable.
It is only in democracies that citizens ensure that elected leaders ultimately do the right thing and account for every penny received as donations to combat COVID-19. However, Follow The Money and other anti-corruption organizations cannot function optimally in environments ridden with fear, intimidation, rigidity or absence of free flow of information, indiscriminate arrests or mysterious deaths.
As the world battles the pandemic, the Nigerian government must unreservedly commit, uphold and respect OGP commitments in the country. The same charge and call apply to local governments. This is in the realization and spirit that what distinguishes democracy from all other forms of government is freedom and liberty. For us at Follow The Money, OGP commitments are the game-changers for anti-corruption campaigns in Nigeria.
Desde el regreso a la democracia en 1999, nada ha expuesto la negligencia, falta de preparación y voluntad de Nigeria para ofrecer servicios de salud de calidad que el COVID-19. Durante la dictadura militar, Nigeria fue conocida por la comunidad internacional por ser un país irremediablemente corrupto y sin esperanza. El nuevo orden, la democracia, trajo esperanzas de recuperación pero dos décadas después, muchos piensan que el país no ha recibido los beneficios de la democracia. Lo anterior excluye las elecciones, manchadas por fraudes y violencia.
El mal manejo de los ingresos por petróleo, el deterioro de la infraestructura y el debilitamiento de las instituciones – alimentado por la corrupción – han sido centrales al fracaso de Nigeria. Con estos retos en mente durante el lanzamiento de la iniciativa Follow the Money (Seguir la pista del dinero) en 2012, construimos una teoría de cambio y un proceso de vinculación sobre principios participativos, abiertos, deliberativos y de consulta. Deliberadamente, evitamos promover un modelo de confrontación para reducir los riesgos asociados al contexto en el que los gobiernos del África subsahariana son percibidos como entidades con poco apoyo, confianza y legitimidad. Un modelo colaborativo se asegura que las autoridades abran sus puertas a la participación ciudadana (en medio de reticencia y quejas) sin intimidación, arrestos o ataques físicos.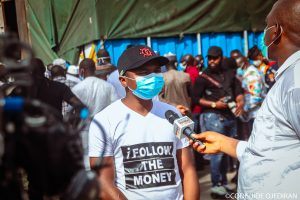 Follow the Money es un movimiento panafricano de rendición de cuentas que está movilizando una masa crítica de ciudadanos para liderar campañas anticorrupción para la promoción de reformas estructurales y buenas prácticas de gobernanza. La iniciativa funciona como un intermediario entre las autoridades y las comunidades marginadas, empoderándolas con información sobre las finanzas públicas (presupuestos, adquisiciones, contratos y especificaciones) de manera que puedan monitorear los proyectos y asegurar que los funcionarios rindan cuentas. Nuestro proceso se puede resumir en los siguientes pasos:
Exploración de datos para proyectos apoyados por donantes y disposiciones presupuestarias de juntas de adquisiciones, documentos de licitación, periódicos y estaciones de radio

Verificación del terreno: visitar los sitios del proyecto para determinar el estado de implementación

Participación de la comunidad: facilitación de actividades de extensión comunitaria y reuniones del ayuntamiento donde todas las partes interesadas: beneficiar a las comunidades, funcionarios del gobierno, contratistas, liderazgo comunitario, medios de comunicación, clérigos, etc., convergerán para discutir los informes de implementación del proyecto y la sostenibilidad.

Defensoría sin conexión: con los resultados de los alcances y las reuniones del ayuntamiento, Follow The Money escribe cartas FOI a agencias relevantes del gobierno, cartas de quejas o satisfacción y también compila el cuadro de mando o petición de la comunidad, cuando sea necesario.

Promoción en línea: el uso de nuevos medios ayuda a nuestro equipo a ampliar los mensajes centrales y movilizar a los ciudadanos para la acción colectiva

Comentarios del gobierno: el objetivo final es extraer la capacidad de respuesta del gobierno en forma de mejora en la prestación de servicios y la resolución de conflictos
Sin los principios de Open Government Partnership, empoderar a la ciudadanía con información para la implementación efectiva y la inclusión de voces marginadas. La tenacidad de las organizaciones ciudadanas nigerianas que han internalizado los principios y compromisos de OGP explica por qué el espacio cívico y la libertad política no han sucumbido totalmente a los funcionarios represores y ni cedido a la polarización ni al populismo proteccionista.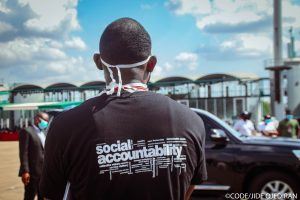 La vida en las comunidades rurales de Nigeria es desagradable, impetuosa y breve debido a la escasez de servicios sociales y seguridad. Frente a un grupo de legisladores de la asamblea nacional, Boss Mustapha, cabeza del grupo de trabajo presidencial de COVID-19, lamentó no saber que la infraestructura y servicios de salud de Nigeria estaban en la ruina. El COVID-19 debe ser una oportunidad para reiniciar nuestras políticas, economías y sistemas de salud pública.
Pero no todo  está bien. Tras la asignación de facultades discrecionales asignadas para luchar contra el COVID-19 y bajo pretexto del despliegue de protocolos de emergencia, algunos funcionarios están actuando de forma despiadada, tiránica y antidemocrática – recurriendo a intimidar a la ciudadanía y las organizaciones de la sociedad civil que están trabajando en impulsar la rendición de cuentas. Recientemente, el titular del servicio civil de la federación amenazó con despedir a funcionarios  por la "publicación no autorizada de documentos oficiales". Esta acción es una marcada contradicción a las disposiciones de la ley de libertad de información y a una serie de compromisos de OGP adquiridos por el Gobierno de Nigeria.
Algunos periodistas que han cuestionado los gastos sobre fondos de COVID-19 han sido detenidos ilegalmente y desaparecidos. Además, hay una tendencia preocupante de ejecución extrajudicial e instantánea de ciudadanos que están acusados de violar las medidas de confinamiento. Todas estas son violaciones a los derechos humanos condenables, inaceptables y castigables.
Solamente en las democracias, la ciudadanía se asegura que los líderes electos hagan lo correcto y rindan cuentas sobre cada centavo recibido como parte de las donaciones realizadas para combatir el COVID-19. Sin embargo, iniciativas como Follow the money y otras organizaciones anticorrupción no pueden operar de forma óptima en ambientes de miedo, intimidación, rigidez y ausencia de flujo de información, detenciones indiscriminadas y muertes misteriosas.
En medio de la lucha contra la pandemia, el Gobierno de Nigeria debe comprometerse sin reservas, defender y respetar los compromisos de OGP. El mismo llamado aplica a los niveles subnacionales. Lo que distingue a las democracias de otras formas de gobierno es la libertado. Para nosotros en Follow the Money, los compromisos de OGP son un punto de inflexión para las campañas anticorrupción de Nigeria.
Related Content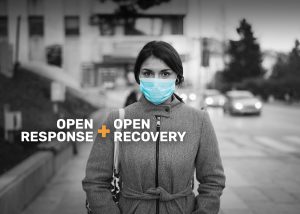 Open Response + Open Recovery
Our community's fundamental values of accountability, transparency, inclusivity, and responsiveness are vital as we move through COVID-19 response to recovery. Find resources, events and examples from OGP and partners.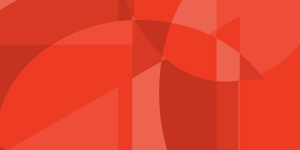 A Guide to Open Government and the Coronavirus: Fiscal Openness
The COVID-19 pandemic has weakened economies, increased public debt, and exacerbated existing inequalities. Governments across the world are in the process of enacting emergency responses, including reallocating budgets to the…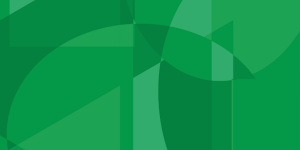 A Guide to Open Government and the Coronavirus: Civic Space
Governments are taking exceptional steps in response to COVID-19, such as enforcing social distancing and quarantine measures. Prohibitions against in-person gatherings have had a dramatic impact on civic space across…