Four Ways Beneficial Ownership Transparency Can Benefit the Extractive Industries and Beyond
Around the world, anonymous companies are often used as a tool to hide corruption. To combat taxPlacing transparency, accountability, and participation at the center of tax policy can ensure that burdens are distributed equitably across society. Technical specifications: Commitments related to c... evasion and stop illicit financial flows, open government reformers are advocating for public beneficial ownership registries that would require companies to disclose who ultimately controls or profits from a business. With this information, governments can improve procurement and tackle criminal activities, and civil society actors and journalists can investigate corruption. 
Countries such as Armenia, Indonesia, Mongolia, Nigeria, and the Philippines have used their OGP action plans to make progress in beneficial ownership transparency, with some expanding sector-specific registries to cross-sector registries, and others opening beneficial ownership data to the public. OGP created the Beneficial Ownership Leadership Group with Open Ownership and convenes frequent cross-country peer exchanges to support OGP members working to advance global norms on beneficial ownership transparencyDisclosing beneficial owners — those who ultimately control or profit from a business — is essential for combating corruption, stemming illicit financial flows, and fighting tax evasion. Technical....
A Spotlight on the Philippines
In the Philippines, beneficial ownership disclosure is a commitmentOGP commitments are promises for reform co-created by governments and civil society and submitted as part of an action plan. Commitments typically include a description of the problem, concrete action... under three international initiatives: the Extractive IndustriesApplying open government values of transparency, participation, and accountability to extractive industries can decrease corruption, safeguard community interests and needs, and support environmental ... TransparencyAccording to OGP's Articles of Governance, transparency occurs when "government-held information (including on activities and decisions) is open, comprehensive, timely, freely available to the pub... More Initiative (EITI), the Financial Action Task Force, and their OGP action planAction plans are at the core of a government's participation in OGP. They are the product of a co-creation process in which government and civil society jointly develop commitments to open governmen.... Entities in the extractives industries are required to publish beneficial ownership information. In July 2019, the Securities and Exchange Commission issued additional requirements to strengthen beneficial ownership disclosure in the country, making it easier to compel mining, oil, and gas companies to disclose their data. However, it limits beneficial ownership information access to competent authorities only, rather than making it publicly available. As reformers in the Philippines continue to advocate for increased beneficial ownership transparency, they have encountered issues that early adopters of these reforms often face, including determining how to reconcile and harmonize government policies for beneficial ownership data disclosure, how to address privacy concerns, and how to expand the scope of the register beyond one sector. 
Here are a few takeaways on common country experiences from our conversations with beneficial ownership reformers in the Philippines, Armenia, Indonesia, Mongolia and Nigeria: 
Harmonize beneficial ownership register requirements with privacy laws. When companies submit beneficial ownership data to be included in a register, they often have concerns around what data will be made public. For this reason, it is important to clearly define the purpose for the release of information and publish only what is necessary for public oversight. In Nigeria, reformers involved representatives from the private sector

Governments are working to open private sector practices as well — including through beneficial ownership transparency, open contracting, and regulating environmental standards. Technical specificat...

in the early stages of the beneficial ownership transparency reform process, which helped to ensure that they addressed the concerns of companies while still upholding the principles of open access to beneficial ownership data and adhering to privacy laws. This allowed for reformers to build trust and make the case that public interests correlate with business interests, and transparency and accountability make everyone better off.
Single-sector registers can serve as pilots for cross-sector registers.

Many countries, including the Philippines, begin the process of beneficial ownership reform through the establishment of a single-sector register, often for extractives industry companies. Based on the lessons learned through piloting a single-sector register, reformers can build on their experience to expand across sectors. Beginning with a single-sector focus also helps advocates demonstrate the impact of beneficial ownership reform, providing a basis of evidence for the expansion to broader cross-sector reform, and can help build the case for the value-add of beneficial ownership transparency.
Beneficial ownership disclosure helps companies do business.

Publicly accessible beneficial ownership data is not just beneficial to governments and citizens. When companies can access beneficial ownership data, they can make business deals with other companies with confidence. In Armenia, some private sector beneficial ownership  advocates have observed an increase in trust after the first publication of beneficial ownership data, and private sector stakeholders are interested in continuing to work with reformers to co-design improvements to the beneficial ownership registration system as they see the benefits of the data. In Nigeria, private sector advocates view beneficial ownership transparency as a key component of broader corporate transparency and believe that active participation of corporate actors can help build buy-in among the private sector for sustained reform.
Beneficial ownership data strengthens the advocacy work of civil society organizations.

When civil society organizations have access to publicly available beneficial ownership data, they can analyze company ownership structures and use data to identify money laundering and flag concerns to government officials. Similarly, journalists can use the data to support investigations exposing corruption. In Indonesia, Publish What You Pay Indonesia is strengthening community understanding of beneficial ownership data use and getting more citizens involved in transparency and accountability initiatives through

tools and guides

,  
As countries continue to make strides in strengthening beneficial ownership transparency, societies will feel the benefits of more efficient tax systems, improved government procurement practices, the recovery of stolen assets, and more. Despite the progress that has been made, countries working on beneficial ownership reform continue to face common challenges, such as balancing publication with privacy, ensuring proper verification of beneficial ownership data, and developing consequences for noncompliance. International beneficial ownership advocates are providing tools and guidance to reformers, like Open Ownership and EITI's beneficial ownership model declaration form. In the wake of the COVID-19 pandemic, the implementation of beneficial ownership transparency reforms will be crucial to ensure that government procurement and relief packages are implemented effectively and transparently.
En todo el mundo, las empresas anónimas son utilizadas como herramientas para ocultar actos corruptos. Con el fin de luchar contra la evasión de impuestos y detener los flujos de dinero ilícito, reformadores de gobierno abierto están promoviendo la creación de registros de beneficiarios reales a través de los cuales las empresas deberán dar a conocer los nombres de las personas que, en última instancia, las controlan y se benefician de ellas. Con esta información, los gobiernos pueden mejorar sus procesos de compras y detener las actividades ilícitas, mientras que actores de la sociedad civil y periodistas pueden investigar casos de corrupción.
Algunos países como Armenia, Indonesia, Mongolia, Nigeria y Filipinas han utilizado sus planes de acción para lograr avances en el tema de transparencia en los beneficiarios reales. Mientras que algunos han ampliado sus registros sectoriales hacia registros intersectoriales, otros han abierto los datos al público. OGP creó el Grupo de Liderazgo de Beneficiales Reales con Open Ownership y frecuentemente organiza intercambios de experiencias entre países para apoyar a los miembros de OGP que están trabajando en impulsar normas globales sobre transparencia en los beneficiarios reales. 
El caso de Filipinas
En Filipinas, la publicación de información sobre beneficiarios reales es un compromiso establecido en el marco de tres iniciativas, la Iniciativa para la Transparencia en las Industrias Extractivas (EITI por sus siglas en inglés), el Grupo de Trabajo de Acción Financiera y su plan de acción de OGP. Las entidades de las industrias extractivas están obligadas a publicar información sobre sus beneficiarios reales. En julio de 2019, la Comisión de Valores y Bolsa publicó requisitos adicionales para fortalecer la transparencia en los beneficiarios reales, facilitando la publicación de datos por parte de las empresas mineras y petroleras. Sin embargo, el acceso a la información de los beneficiarias reales está limitado únicamente a las autoridades competentes y no está disponible al público en general. Los reformadores en Filipinas han seguido impulsando la transparencia de los beneficiarios reales y, en ese proceso, han identificado algunos retos de las primeras fases de implementación de la reforma, por ejemplo, cómo reconciliar y armonizar las políticas de gobierno para la publicación de datos sobre los beneficiarios reales, cómo tomar en cuenta aspectos de privacidad y cómo ampliar el alcance del registro más allá de un solo sector.  
A continuación presentamos mensajes clave sobre la experiencia de los países que identificamos en nuestras conversaciones con reformadores de beneficiarios reales en Filipinas, Armenia, Mongolia y Nigeria: 
Alinear los registros de beneficiarios reales a las leyes de privacidad.

Cuando las empresas envían los datos de sus beneficiarios reales para ser incluidos en un registro, en general tienen preocupaciones sobre los datos que serán puestos a disposición del público. Por ello, es importante definir claramente el objetivo de la publicación de la información y publicar solamente lo que es necesario para facilitar la supervisión del público. En Nigeria, los reformadores colaboraron con representantes del sector privado desde el inicio del proceso de reforma, lo cual ayudó a asegurar que se tomaron en cuenta las prioridades de las empresas y, al mismo tiempo, respetar los principios de acceso abierto a los datos de beneficiarios reales y las leyes de privacidad. Así, los reformadores generaron un ambiente de confianza y lograron argumentar que los intereses del público van de la mano con los intereses de las empresas y que la transparencia y rendición de cuentas benefician a todos.

Los registros sectoriales pueden utilizarse como pilotos para los registros intersectoriales

. Muchos países, incluyendo Filipinas, iniciaron sus procesos de reformas sobre beneficiarios reales a través de la creación de registros para un solo sector, por ejemplo el extractivo. Con base en las lecciones aprendidas gracias a pilotear estos registros, es posible ampliar la experiencia hacia registros intersectoriales. Iniciar con un solo sector ayuda a demostrar el impacto de las reformas sobre beneficiarios reales y promover la expansión hacia reformas intersectoriales, lo que puede ayudar a crear argumentos a favor de la transparencia en los beneficiarios reales.

La publicación de información sobre beneficiarios reales ayuda a las empresas

. La transparencia no solamente trae beneficios a las empresas y a la ciudadanía. Cuando las empresas tienen acceso a datos sobre los beneficiarios reales, pueden establecer acuerdos con otras empresas con mayor confianza. En Armenia, un grupo del sector privado que promueve la transparencia en los beneficiarios reales ha observado una mayor confianza gracias a la publicación de información sobre beneficiarios reales y los actores del sector privado están interesados en seguir trabajando con los reformadores en el codiseño de mejoras al sistema de registro de beneficiarios reales, pues han observado los beneficios de los datos. En Nigeria el sector privado ha impulsado la transparencia en los beneficiarios reales como un componente clave de su estrategia de transparencia corporativa. Su postura es que la participación activa de las empresas puede ayudar a promover el compromiso por parte del sector privado y por lo tanto la sustentabilidad de la reforma.

Los datos de los beneficiarios reales fortalecen el trabajo de las organizaciones de la sociedad civil.

Cuando las organizaciones de la sociedad civil tienen acceso a datos sobre los beneficiarios reales, pueden analizar la estructura de las empresas y utilizar los datos para detectar casos de lavado de dinero y comunicarlo a las autoridades. Asimismo, los periodistas pueden utilizar los datos para fundamentar sus investigaciones y exponer casos de corrupción. En Indonesia, Publish What You Pay Indonesia está desarrollando las capacidades de las comunidades al respecto de la importancia de la transparencia en los beneficiarios reales y promoviendo que la ciudadanía se involucre en iniciativas de transparencia y rendición de cuentas a través de una serie de

herramientas y guías

.
Los países han seguido logrando avances hacia la transparencia en los beneficiarios reales. En ese sentido, las sociedades percibirán los beneficios que resultan de los sistemas fiscales más eficientes, mejores prácticas de adquisiciones, la recuperación de lo robado y más. A pesar de los avances logrados, los países que trabajan en reformas sobre beneficiarios reales siguen enfrentando retos comunes, por ejemplo lograr el equilibrio entre la transparencia y la publicidad, asegurar la verificación de los datos y el establecimiento de sanciones por incumplimiento. Los defensores internacionales de los beneficiarios reales están desarrollando herramientas que los reformadores pueden utilizar, como el caso del ejemplo de formulario de declaración que desarrollaron Open Ownership y la EITI. Tras la pandemia del COVID-19, la implementación de las reformas sobre transparencia en los beneficiarios reales serán fundamentales para asegurar que las adquisiciones de gobierno y los paquetes de ayuda se implementen de forma efectiva y transparente.
Related Content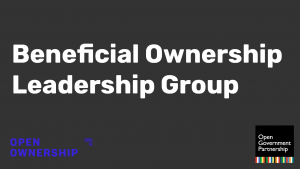 Beneficial Ownership Leadership Group
The Beneficial Ownership Leadership Group came together in 2019 to drive the global policy shift towards free, open beneficial ownership data.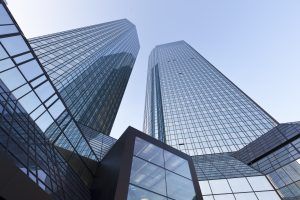 Beneficial Ownership
Beneficial ownership transparency has emerged as an important policy tool in countries for combating corruption, stemming illicit financial flows, and fighting tax evasion.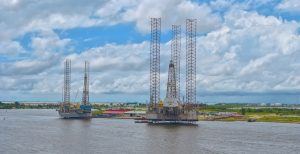 Extractive Industries in OGP
Transparency and accountability in the extractive industry sector is crucial to mitigating the effects of the "resource curse" in countries endowed with natural resources.