Four Ways the OGP Global Summit Can Build Back Better Democracy
This year, the Open Government PartnershipThe Open Government Partnership (OGP) is a multi-stakeholder initiative focused on improving government transparency, ensuring opportunities for citizen participation in public matters, and strengthen... More (OGP) turns 10 and the Republic of Korea will host the 2021 OGP Global Summit to mark the occasion from December 15-17, 2021. The ongoing COVID-19 pandemic means the Summit will be almost entirely virtual, but it remains a crucial opportunity to reinforce the importance of open government in strengthening and renewing democracy, recovering from the pandemic, and countering the 15 year-trend of rising authoritarianism. This is reflected in OGP's current global campaign, which started last year calling for an Open Response and Open Recovery to COVID-19 in areas like government procurement for health services which were found deficient in so many countries. OGP is now urging an Open Renewal that tackles the systematic weaknesses in our societies that, for too long, have held too many back.
Politically, the Summit comes at a vital time to showcase a strong global coalition for democracy and open government. In recent years, the rise of authoritarian leaders driving an illiberal democratic model rooted in corruption, disinformation, and restricting space for dissent and civil society has often gone unchecked. Recent events in Afghanistan are just the latest reminder of how fragile democratic gains can be, and how quickly they can be eroded. There have been some signs of a more proactive group of countries coming together, for example with stronger coordinated international action being taken on democratic backsliding from Belarus to Hong Kong, and an increasing number of global fora focused on democracy issues. For this effort to succeed it must be done with humility, with an equal focus on strengthening democracy at home as well as abroad. Countries need to show, through the power of example, how a more citizen-centred model of democracy can build trust in the democratic model and deliver better results. This is where the global community of reformers in OGP can play a vital role, and the OGP Global Summit can help in four significant ways. 
First, the Summit is an opportunity for OGP members to recommit to open government and democracy principles at the highest levels. Heads of State and Government will be invited to signal their political support as part of a virtual opening plenary that will include leaders from across the world. Leaders at the local government level will also have a chance to show their support. OGP's efforts on this front will complement other multilateral events aimed at reinvigorating the coalition standing up for democracy, including the planned U.S. Summit for Democracy, and the G7's Open Societies agenda. With the U.S. Summit planned the week before the OGP Global Summit, it represents a unique opportunity to rally support as part of a "Democracy Fortnight" of action. 
Second, the Summit is an opportunity to demonstrate what better democracy looks like for citizens through the 100 national and local OGP action plans due by the end of this year. Right now, civil society and reformers in government are co-creating the content of these plans to make them as relevant as possible to the current context. Open government can help in at least four dimensions: speeding up the recovery of both the health systems and the economy from the pandemic; addressing systemic inequalities in society, many of which have been deepened by COVID-19; tackling threats to democracy, such as eroding space for civil society, disinformation and digital surveillance; and building more participatory, open democratic models for the future. The OGP Co-Chair Global Call-to-Action articulates how open government policies can achieve these goals. It specifically calls for every OGP member to co-create ambitious commitments on anti-corruption, civic space and participation, and digital governanceAs evolving technologies present new opportunities for governments and citizens to advance openness and accountability, OGP participating governments are working to create policies that deal with the ... in their action plans. Again, the link to the U.S. Summit for Democracy will be key, with relevant commitments made across the two events being taken forward as part of OGP action plans in years to come. 
Third, the Summit will be an opportunity to reflect on 10 years of OGP. The aim is to tell the story of how reformers have used OGP to transform the way governments serve their citizens. There will be impact awards for some of the strongest reforms that have demonstrated clearly how democracy and open government delivers results for citizens. A series of video stories shown throughout the Summit will bring reforms like these to life. OGP will also publish a much anticipated report looking at ten years of lessons learned from the Partnership, as well as the findings from an independent evaluation of five countries' journeys in OGP. 
Finally, there will be space for the growing open government community to share innovations, successes and failures. Although this will look different from traditional OGP summits, where thousands of people have gathered as part of an intensive programme, it is still central to OGP's DNA that there is space for interaction and learning. For example, reformers inside and outside of government in Korea will be sharing their experience of citizen engagement strategies, including the Gwanghwamun 1st Street initiative.
Taking a summit online, of course, needs some different approaches. Our Summit webpage and a soon-to-be-launched Summit website will be continuously updated with guidance on how best to participate. There will also be a series of pre-Summit events in the next several months, such as an OGP Academy focused on the evidence for open government and a week dedicated to OGP's Independent Reporting Mechanism. 
But one thing remains the same. The OGP Global Summit should be more than a place to exchange ideas; it should also prompt action. During the few months, whether you are a civil society leader or government reformer, there is an opportunity to use this year's Summit to move the agenda forward in your country. This could take the form of finalising an ambitious new action planAction plans are at the core of a government's participation in OGP. They are the product of a co-creation process in which government and civil society jointly develop commitments to open governmen..., encouraging your Head of State or Government to record a video pledging their support to this agenda, or making an ambitious new commitmentOGP commitments are promises for reform co-created by governments and civil society and submitted as part of an action plan. Commitments typically include a description of the problem, concrete action... on a topic like civic space, anti-corruption or digital governance. 
There is a gathering momentum behind the conviction that our democracies need to improve in order to deliver for citizens, and show a more hopeful path away from closed government and authoritarian leaders. Our first decade together has demonstrated the remarkable progress to be made when reformers across our communities work in partnership. The OGP Global Summit is a key moment in the next leg of our journey together. 
Este año, la Alianza para el Gobierno Abierto (OGP por sus siglas en inglés) cumple 10 años y, para celebrar la ocasión, la República de Corea será la sede de la Cumbre Mundial de OGP 2021 que se llevará a cabo del 15 al 17 de diciembre de 2021. La pandemia del COVID-19 implica que la cumbre será casi completamente virtual, pero aun así es una oportunidad clave para reforzar la importancia del gobierno abierto para fortalecer y renovar la democracia, recuperarnos de la pandemia y luchar contra la tendencia del autoritarismo, la cual se ha mantenido desde hace 15 años. Estos elementos están reflejados en la campaña que desde el año pasado OGP ha impulsado con un llamado hacia una respuesta abierta y recuperación abierta frente al COVID-19 en áreas como adquisiciones de gobierno relacionadas con los servicios de salud. Hoy, la campaña lanza un llamado a una renovación abierta con el fin de atender las debilidades sociales que por tanto tiempo han frenado el crecimiento de muchos.   
Políticamente, la cumbre ocurre en un momento clave, pues permite dar a conocer una coalición global por la democracia y el gobierno abierto. Recientemente, el alza de líderes autoritarios, impulsando  un modelo democrático antiliberal, fundamentado en la corrupción, la desinformación y el cierre del espacio cívico se han descontrolado. Los acontecimientos recientes en Afganistán son solo el último recordatorio de lo frágiles que pueden ser los logros democráticos y de la rapidez con que se pueden erosionar. Hemos visto algunos signos de un grupo de países más proactivo que se está formando, por ejemplo acciones coordinadas internacionalmente sobre las recaídas democráticas desde Bielorrusia hasta Hong Kong y eventos cada vez más frecuentes enfocados en temas democráticos. Para que este esfuerzo tenga éxito, debe hacerse con humildad, con el mismo enfoque en el fortalecimiento de la democracia, tanto en el país como en el extranjero.. Es necesario los países que demuestren con el ejemplo que los modelos de democracia enfocados en la ciudadanía pueden fortalecer la confianza en el modelo democrático y generar mejores resultados. Aquí la comunidad global de reformadores de OGP puede desempeñar un papel fundamental y la Cumbre Mundial de OGP puede ayudar de cuatro formas:
Primero, la cumbre es una oportunidad que los miembros de OGP pueden aprovechar para renovar su compromiso con el gobierno y con los principios democráticos de más alto nivel. Invitaremos a los jefes de Estado y gobierno a demostrar su apoyo político como parte de una sesión inaugural en donde participarán líderes de todo el mundo. Los líderes de los gobiernos locales también tendrán la oportunidad de mostrar su apoyo. En ese sentido, los esfuerzos de OGP son complementarios a otros eventos multilaterales enfocados en revitalizar la coalición a favor de la democracia, incluyendo la Cumbre de Estados Unidos por la Democracia y la Agenda Sociedades Abiertas del G7. La cumbre de Estados Unidos se llevará a cabo una semana antes de la Cumbre Mundial, por lo que representa una oportunidad única para conseguir apoyo como parte de la "quincena de la democracia".
Segundo, la cumbre es una oportunidad para demostrar qué implican las democracias sólidas para la ciudadanía a través de los 100 planes de acción locales y nacionales que se finalizarán para finales de este año. Actualmente, reformadores de la sociedad civil y de gobiernos están cocreando el contenido de estos planes para hacerlos lo más relevantes posible al contexto actual. El gobierno abierto puede ayudar en, por lo menos, cuatro dimensiones: acelerar la recuperación de los sistemas de salud y de la economía tras la pandemia; atender las desigualdades sistémicas de las sociedades que han sido profundizadas por la pandemia; reducir las amenazas a la democracia como el cierre del espacio cívico, la desinformación y la vigilancia digital y crear modelos democráticos abiertos y participativos para el futuro. El llamado a la acción de los copresidentes de OGP plantea cómo las políticas de gobierno abierto pueden lograr estos objetivos, invitando a todos los miembros de OGP a cocrear compromisos ambiciosos sobre anticorrupción, espacio cívico, participación y gobernanza digital como parte de sus planes de acción. Aquí también será fundamental el vínculo con la Cumbre de Estados Unidos por la Democracia, pues los compromisos que se establezcan en los dos eventos podrían incorporarse en planes de acción de OGP en los siguientes años.  
Tercero, la cumbre será una oportunidad para reflexionar sobre los diez años del trabajo de OGP. El objetivo es contar la historia de cómo los reformadores han utilizado a OGP para transformar la forma en la que los gobiernos trabajan por sus ciudadanos. Otorgaremos premios a las reformas de mayor impacto que han demostrado claramente que la democracia y el gobierno abierto ofrecen resultados para los ciudadanos. Una serie de videos que se mostrarán a lo largo de la cumbre darán vida a reformas como estas. Además, OGP publicará un informe muy esperado que analizará las lecciones aprendidas a lo largo de los diez años de historia de la alianza, además de los resultados de una evaluación independiente que analiza los procesos de OGP en cinco países.
Finalmente, habrá un espacio que permitirá a la comunidad de gobierno abierto compartir iniciativas innovadoras, éxitos y fracasos. Aunque esto será diferente que en las cumbres tradicionales en las que se han reunido miles de personas, promover un espacio de interacción y aprendizaje sigue siendo fundamental para el espíritu de OGP. Por ejemplo, los reformadores de dentro y fuera del Gobierno de Corea compartirán su experiencia de vinculación ciudadana, incluyendo la estrategia iniciativa Gwanghwamun.
Ciertamente llevar una cumbre a un espacio virtual requiere de ajustes. La página web de la cumbre y el sitio web que pronto lanzaremos se actualizarán constantemente con pautas para participar de la mejor manera. Además, se organizarán una serie de eventos previos a la cumbre en los próximos meses, por ejemplo la Academia de OGP, la cual se enfoca en documentar las evidencias a favor del gobierno abierto y una semana dedicada al Mecanismo de Revisión Independiente de OGP.
Hay algo que sigue siendo igual. La Cumbre Mundial de OGP debe ser más que un espacio para compartir ideas, sino que además debe provocar acciones. Durante los próximos meses, si eres un líder de la sociedad civil o un reformador de gobierno abierto, hay la oportunidad de usar la cumbre de este año para impulsar la agenda en tu país. Algunos ejemplos son diseñar un plan de acción ambicioso, invitar a tu jefe de Estado o de gobierno a grabar un video en el que se compromete con la agenda o establecer un nuevo compromiso ambicioso en temas como el espacio cívico, la lucha contra la corrupción o la gobernanza digital.
Hay un impulso creciente detrás de la idea que nuestras democracias tienen que mejorar para generar resultados para la ciudadanía y mostrar así un camino más esperanzador que los gobiernos cerrados y los líderes autoritarios. En nuestra primera década hemos demostrado que es posible lograr avances admirables cuando los reformadores de la comunidad trabajan juntos. La Cumbre Mundial es un momento clave para la siguiente fase de nuestro camino.
Related Content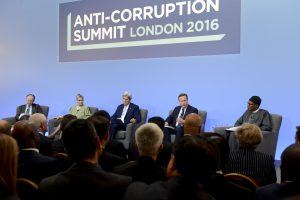 Five Years Later: Four Lessons We Learned from the London Anti-Corruption Summit
Five years after the 2016 London Anti-Corruption Summit, where 43 governments made over 600 pledges to tackle corruption, we reflect on lessons learned on how high-level international events can have…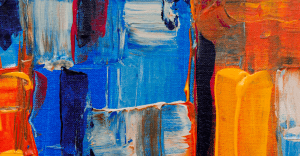 Challenges and Solutions
Republic of Korea to Host 2021 OGP Global Summit 
Republic of Korea to Host 2021 OGP Global Summit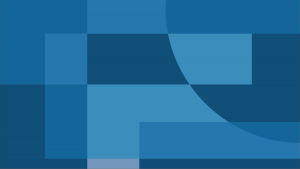 Co-Chair Global Call-to-Action for All OGP Members
In support of Open Renewal, the Co-Chairs of OGP, the Republic of Korea and Maria Baron of Directorio Legislativo, have launched a global call-to-action for all OGP members in 2021…