Attempting to Address Violence Against Activists and Journalists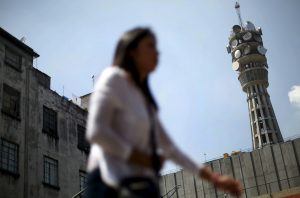 This case study was originally posted in the OGP Global Report.
The Mexican justice system suffers from lack of judicial independence and is part of a broader environment of impunity. Their second OGP action plan states that only between 1 and 2 percent of committed crimes resulted in sentencing and many individuals (96 percent) do not report crimes at all due to fear, corruption, and/or the lack of faith in Mexico's institutions to respond. With disappearances being a severe problem in the country, this lack of criminal justice means that many cases are going unreported and not investigated. In 2014, this came to an acute head with the forced disappearance, and likely killing of 43 student teachers while travelling to a demonstration in Iguala, Guerrero.
Mexico's 2016 action plan committed to analysis of the patterns of disappearances, a mechanism to track them, and publication of open data about the cases. This would build upon a prior action plan (2013–2015), where Mexico made related commitments to gather and publish data about disappearances and provide information on people that have been detained. Those two commitments were fully completed.
Unfortunately, these efforts lost momentum when it was discovered that the government had used spyware to harass activists, including civil society members of the "Tripartite Commission" responsible for governing OGP. The government is currently under review by the OGP Support Unit following an OGP Response Policy letter from Mexican organizations.
At the time of writing, the newly appointed Mexican administration has affirmed its commitment to work with civil society to address these concerns. A report outlining the findings of the merits of the original concerns is to be completed by the first quarter of 2019. Based on these findings, and the responses provided by the government, an update and report will be prepared and presented to the OGP Steering Committee at its next meeting in May 2019.
Photo Credit: Edgard Garrido, Reuters
Este caso de estudio se publicó originalmente en el OGP Informe Global.
El sistema mexicano de justicia carece de independencia judicial y se encuentra inmerso en un ambiente de impunidad. El segundo plan de acción de OGP establece que solo entre el 1% y el 2% de los crímenes resultan en sentencias y que el 96% de las personas no reportan los crímenes por miedo, corrupción y falta de fe en que las instituciones de México responderán. Las desapariciones son un problema severo en el país y esta falta de justicia significa que muchos casos no se reportan o investigan. En 2014, esta situación se agudizó con la desaparición y probable asesinato de 43 estudiantes durante su traslado a una manifestación en Iguala, Guerrero.
En su plan de acción de 2016, México se comprometió a llevar a cabo un análisis de los patrones de desapariciones, un mecanismo para dar seguimiento y la publicación de los casos en datos abiertos. Lo anterior retoma elementos del plan de acción previo (2013-2015), en el cual México se comprometió a reunir y publicar datos sobre desapariciones y ofrecer información sobre las personas detenidas. Ambos compromisos se implementaron completamente.
Desafortunadamente, estos esfuerzos perdieron fuerza cuando se descubrió que el Gobierno utilizó un software para espiar a activistas, incluyendo a organizaciones de la sociedad civil que formaban parte de la "Comisión Tripartita" responsable de gobernar a OGP. Actualmente, el Gobierno se encuentra en proceso de revisión por la Unidad de Apoyo de OGP, después de que las organizaciones de la sociedad civil enviaron una carta sobre la Política de Respuesta.
Al momento de redactar este informe, la nueva administración de México afirmó su compromiso de trabajar con la sociedad civil para atender estos temas. Un informe sobre los hallazgos de los méritos de las preocupaciones se completará en el primer trimestre de 2019. Con base en los resultados y las respuestas del Gobierno, se elaborará un informe para presentar al Comité Directivo de OGP en su próxima reunión de mayo de 2019.
Cette étude de cas a été initialement publié dans le OGP Rapport Mondial.
Le système de justice du Mexique souffre d'une carence d'indépendance judiciaire et fait partie d'un environnement plus vaste d'impunité. Leur deuxième plan d'action du PGO souligne que de 1 à 2 % seulement des crimes commis ont entraîné une condamnation et que de nombreux particuliers (96 %) ne dénoncent pas du tout les crimes à cause de la crainte, de la corruption ou du peu de confiance que les institutions mexicaines réagissent. Comme les disparitions constituent un grave problème au Mexique, ce manque de justice criminelle signifie que de nombreux cas ne sont pas rapportés et ne font pas l'objet d'une enquête. En 2014, ce problème a atteint son paroxysme lors de la disparition forcée et du meurtre probable de 43 enseignants et élèves qui se rendaient à une manifestation à Iguala, dans Guerrero.
Le plan d'action de 2016 du Mexique comprenait un engagement à analyser les patrons de disparition, un mécanisme pour en faire le suivi et la publication de données ouvertes concernant les disparitions. Il s'agirait de la suite d'un plan d'action antérieur (2013-2015) où le Mexique a pris des engagements connexes de recueillir et de publier les données sur les disparitions et de fournir des renseignements sur les gens qui ont été détenus. Ces deux engagements ont été réalisés de pied en cap.
Malheureusement, ces efforts se sont essoufflés lors de la découverte que le gouvernement se servait d'espiogiciels pour harceler les activistes, dont des membres de la société civile de la « Commission tripartite » responsable de la gestion du PGO. Le gouvernement est actuellement sous la loupe du groupe de soutien du PGO à la suite d'une lettre de Politique d'intervention du PGO provenant d'organismes mexicains.
Au moment de rédiger ces lignes, l'administration mexicaine récemment nommée a affirmé son engagement à collaborer avec la société civile pour réagir à ces problèmes. Un rapport décrivant les conclusions des mérites des problèmes originaux doit être terminé au cours du premier trimestre de 2019. Selon ces conclusions et les réponses du gouvernement, une mise à jour et rapport sera rédigé et déposé auprès du Comité directeur du PGO lors de la prochaine réunion, qui aura lieu en mai 2019.
Related Content

Global Report
The promise of democracy is often defined by the ballot box, where citizens determine who will represent their interests in government. That promise, however, too often fails to translate to…