These case studies are featured in OGP's Justice Policy Series, Part II: Open Justice paper. Read it here.

Justice Policy Series, Part II: Open Justice
Explore how applying the principles of open government can create fairer and more effective justice

To address barriers that prevent citizens from having their justice needs met, OGP participating governments are working to expand transparency, accountability, and inclusion into all systems of justi...

systems.
Afghanistan releases pretrial detainees to reduce COVID-19 risks.
In many countries, the onset of the COVID-19 pandemic posed particular risks to detention and prison populations due to prison conditions and overcrowding that could accelerate the spread of the virus and inhibit adequate responses in the case of outbreaks. Following recommendations from the International Legal Foundation (ILF),[101] Afghanistan took swift action to reduce these risks by reducing the number of people in detention centers and prisons. In March 2020, President Ghani decreed that up to 10,000 prisoners – including women, children, older prisoners, and prisoners with disabilities who do not pose a risk to national security – would be released from prisons and jails within 10 days. A subsequent decree issued in April and August called for the release of an additional 12,000 prisoners. Importantly, the President's Office also directed the attorney general to issue guidance on the release of pretrial detainees (with exceptions for individuals accused of certain violent crimes) and the Attorney General's Office consulted with legal aid providers to improve accountability.[102] The attorney general's guidance emphasizes that prosecutors should avoid detaining suspects and accused individuals pretrial where the law provides for their release. Shortly thereafter, the Supreme Court issued a circular advising Afghanistan's courts to ensure the implementation of the attorney general's guidance – thereby creating oversight and ensuring additional accountability – and use their discretion in granting bail and release on parole.
Mexico created a register of detainees and missing persons.
To increase accountability in the prison system and better ensure that officials adhere to the presumption of innocence in detaining individuals, Mexico used its 2013 action plan to create an electronic registration system for all detainees. The publicly accessible system – called the Detainee Consultation System[103] – allows Mexican citizens to view statistical data on the date individuals were arrested, the reason they are being detained, and the locations where they are being held. The use of the Detainee Consultation System allowed Mexico to improve efficient access to information about detainees. In 2015, when the system was first implemented, information concerning arrests was not available within 48 hours for nearly 90 percent of all cases. By January 2016, a year after the system was fully implemented, the Office of the Presidency of the Republic reported a 12.5 percent decrease – meaning that information for more cases is now made available within 48 hours of an individual's arrest.
OTHER OGP COMMITMENTS
Paraguay: Publish up-to-date data and information on prisons to help address, among other problems, the high number of pretrial detainees on the Penitentiary Management Information System (2018-2020).
Featured Photo Credit: Thomas via AdobeStock
Related Content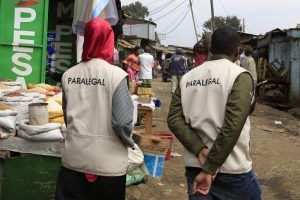 Justice Policy Series, Part I: Access to Justice
Explore how justice reformers can better connect with OGP and its processes as a strategy to implement change.

Justice Policy Series, Part II: Open Justice
Explore how applying the principles of open government can create fairer and more effective justice systems.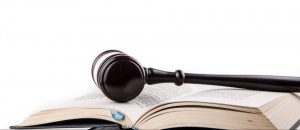 Justice in OGP
OGP works to expand responsiveness, accountability and inclusion into all systems of justice. Justice is an emerging area in open government with a growing number of potentially high impact commitments.