Security and Freedom of Association in Uganda and Nigeria
This case study was originally posted in the OGP Global Report.
The fight against money laundering and terrorism has come into tension with freedom of association and assembly in a number of countries. A group of OGP countries (including Nigeria, Kenya, Malawi, Nigeria, and South Africa) are currently working on terrorism finance, which affects nonprofit organizations.
Using the OGP action plan process to discuss and identify a proportionate response to money laundering that does not also impede civic space could be of considerable value to these efforts.
The advocacy of a number of CSOs in Uganda and Nigeria are highlighted to show how civil society is working to increase dialogue and transparency to ensure that responses to terrorism finance are not disproportionate or wielded as a political tool to suppress legitimate nonprofit activity.
In Uganda, this work is carried out by a network of CSOs led by the Defenders Protection Initiative (DPI). In Nigeria, a group is led by Spaces for Change (S4C). Beyond these two countries, there is a regional network of civil society leaders working to prevent overregulation of the nonprofit sector through domestic awareness-raising, collaborating with government, and the use of regional and continental blocs. This is done in collaboration with the International Center for Non-profit Law (ICNL), the European Centre for Not-for-Profit Law (ECNL), and the Human Security Collective.
Financial Action Task Force (FATF) Recommendation 8
The Financial Action Task Force Recommendation 8 lays out an approach for proportionate response to countering money laundering in the nonprofit sector:
That the laws and regulations that govern non-profit organisations be reviewed so that these organisations cannot be abused for the financing of terrorism. The FATF has established best practices aimed at preventing misuse of NPOs for the financing of terrorism while, at the same time, respecting legitimate actions of NPOs…
(d) Focused measures adopted by countries to protect NPOs from terrorist financing abuse should not disrupt or discourage legitimate charitable activities. Rather, such measures should promote accountability and engender greater confidence among NPOs, across the donor community and with the general public that charitable funds and services reach intended legitimate beneficiaries…
(e) Countries are required to identify and take effective and proportionate action against NPOs that either are exploited by, or knowingly supporting, terrorists or terrorist organisations, taking into account the specifics of the case.
While many of the FATF recommendations are not legally binding, they can affect bond ratings and the ability to borrow. Mutual evaluations rate governments and score governments on FATF recommendation compliance, including Recommendation 8.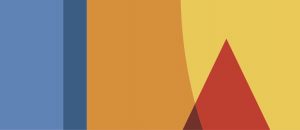 Threats and dialogue in Uganda
Uganda is not an OGP member, but the work of Ugandan CSOs to undertake dialogue with governments illustrates a dialogue-based approach to developing appropriate regulation.
In 2017, the Government of Uganda, nominally acting under the auspices of FATF Recommendation 8, raided three major CSOs in the country with search warrants claiming the organizations were involved in illicit financial transactions and "subversive activities to destabilize Uganda." Following this event, the Defenders Protection Initiative, an umbrella organization for human rights activists, held a dialogue with Standard Charter Bank, the head of the Financial Intelligence Authority, and 40 activists from Ugandan CSOs. While the dialogue did not fully explore arbitrary search and seizure, the dialogue did discuss inconsistencies and further steps needed to improve the governance of the Ugandan nonprofit sector.
The dialogue surfaced issues that comported well with the 2016 mutual evaluation of Uganda on compliance with FATF standards:
The NPO sector in Uganda is still not supported by adequate legal framework to deal with issues of TF [terrorist financing]. The current requirements regulating the NPO sector do not deal with TF or the TF risks associated with the NPO sector. There is no TF risk assessment which has been done in the sector to determine which NPOs are vulnerable to TF risks and consistent with that, no guidance has been given to such NPOs on how to deal with the TF risks they are exposed to. NPOs are not obligated to submit financial statements breaking down the NPO's income and expenditure. The NGO Board has not engaged the NPO sector to raise awareness with them on TF matters and the NGO Board itself is not exposed to the kind of TF risks which some of the NPOs could be vulnerable to. Currently, the NGO Board does not have the capacity to carry out most of its functions and there is no proper coordination and administration of TF information related to the NPO sector.
Weak institutional environments harm nonprofit organizations and weaken the control of terrorism financing. Unclear rules and processes hinder potential support of nonprofits, can physically endanger nonprofit organizations, and weakens the ability of the government to identify actual risks. Government efforts to strengthen the NGO board (the unit responsible for implementing the recommendations) must include proactive engagement with nonprofit representatives and identify a proportionate response.
Evidence-based advocacy in Nigeria
In 2016, as part of its FATF membership candidacy, Nigeria underwent a National Risk Assessment. The assessment aimed to identify threats and vulnerabilities across a number of sectors, including those to nonprofits. The assessment took place in the context of a defeated NGO bill which would have created onerous regulation of the nonprofit sector, especially those which received foreign funding.
With other Nigerian NGOS, Spaces for Change analyzed the results of the National Risk Assessment. The report found that the assessment did not adequately address its goals of (a) identifying the NPO geographies or activities which were vulnerable, (b) identifying the particular vulnerabilities of nonprofit actors for financing (e.g. cash vs. bank transfers), or (c) assessing the adequacy of the regulatory environment. As a result, the response and regulation could overreach without addressing the real vulnerabilities or potential threats within the country.
This type of analysis, as well as advocacy for a targeted approach to risk assessment, can help identify actual risks to ensure that regulation does not overreach and cannot be used arbitrarily to target advocacy or dissent.
Photo Credit: El9th, Adobe Stock
Este caso de estudio se publicó originalmente en el OGP Informe Global.
La lucha en contra del lavado de dinero y el terrorismo ha entrado en conflicto con la libertad de asociación y asamblea en diversos países. Un grupo de países de OGP (incluyendo a Nigeria, Kenia, Malawi y Sudáfrica) actualmente se encuentra luchando contra el financiamiento del terrorismo, lo cual ha afectado a las organizaciones de la sociedad civil.
El uso del proceso del plan de acción para discutir e identificar una respuesta proporcional al lavado de dinero que no limite el espacio cívico podría ser valioso para estos esfuerzos.
Aquí describimos el trabajo de un grupo de OSC que han impulsado en Uganda y Nigeria para mostrar que la sociedad civil está fortaleciendo el diálogo y la transparencia para asegurar que las medidas en contra del financiamiento al terrorismo no sean desproporcionadas o aprovechadas como una herramienta política para reprimir las actividades legítimas de las organizaciones sin fines de lucro.
En Uganda, este trabajo lo lleva a cabo una red de OSC bajo el liderazgo de Defenders Protection Initiative (DPI). Una organización llamada Spaces for Change (S4C) lidera al grupo que impulsa este trabajo en Nigeria. Más allá de estos dos países, existe una red regional de líderes de la sociedad civil que está trabajando en evitar la sobre regulación del sector sin fines de lucro a través de procesos de sensibilización, colaboración con gobiernos y el uso de bloques regionales y continentales. Lo anterior se lleva a cabo en colaboración con el International Center for Non-profit Law (ICNL), European Centre for Not-forProfit Law (ECNL) y Human Security Collective.
Recomendación 8 del Grupo de Trabajo de Acción Financiera (FATF)
La recomendación 8 del Grupo de Trabajo de Acción Financiera (FATF, por sus siglas en inglés) plantea un enfoque que podría adoptarse para generar respuestas proporcionales a los esfuerzos antilavado de dinero en el sector sin fines de lucro:
Que las leyes y regulaciones que gobiernan a las organizaciones sin fines de lucro sean revisadas para que no puedan ser aprovechadas para financiar el terrorismo. El FATF identificó una serie de buenas prácticas dirigidas a prevenir el uso indebido de las organizaciones sin fines de lucro para financiar el terrorismo y, al mismo tiempo, respetar sus acciones legítimas…
(d) Las medidas adoptadas por los países para proteger a las organizaciones sin fines de lucro de abusos para financiar el terrorismo no deben perjudicar o desalentar sus actividades benéficas legítimas. Por el contrario, las medidas deberán promover la rendición de cuentas y generar una mayor confianza en las organizaciones entre la comunidad de donantes y el público en general, comunicando que los fondos para fines benéficos y los servicios efectivamente sirven a los beneficiarios legítimos…
(e) Los países deben identificar y tomar medidas efectivas y proporcionales en contra de las organizaciones que estén siendo explotadas por grupos u organizaciones terroristas o que deliberadamente las apoyen, tomando en cuenta el contexto específico del caso.
Aunque muchas de las recomendaciones del FATF no son vinculantes legalmente, sí pueden afectar la calificación crediticia y la capacidad de solicitar préstamos. Evaluaciones mutuas califican a los gobiernos con base en el cumplimiento de las recomendaciones del FATF, incluyendo la recomendación 8.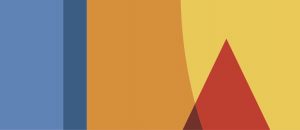 Amenazas y diálogo en Uganda
Uganda no es miembro de OGP, pero el diálogo que han establecido las OSC de este país con el Gobierno es un ejemplo de un método basado en el diálogo para el establecimiento de regulaciones adecuadas.
En 2017, el Gobierno de Uganda, supuestamente actuando a nombre de la recomendación del FATF, invadió a tres OSC importantes del país con órdenes de allanamiento que afirmaban que las organizaciones estaban involucradas en transacciones financieras ilícitas y "actividades subversivas para desestabilizar a Uganda." Tras este evento, Defenders Protection Initiative, organización paraguas para activistas de derechos humanos, dialogó con Standard Charter Bank, la cabeza de la autoridad de inteligencia financiera y con 40 activistas de OSC de Uganda. Aunque el diálogo no exploró en su totalidad las órdenes de allanamiento arbitrarias, sí discutieron inconsistencias y siguientes pasos que son necesarios para mejorar la gobernanza del sector en Uganda.
Como resultado del diálogo, salieron a la superficie temas de conformidad con la evaluación mutua de 2016 de Uganda, sobre cumplimiento de los estándares del FATF:
En Uganda, el sector sin fines de lucro aún no cuenta con un marco legal adecuado para atender la problemática del financiamiento a terroristas (FT). Las leyes que actualmente regulan al sector sin fines de lucro no abordan el FT o los riesgos que el sector enfrenta con relación al FT. No existe una evaluación de riesgos del FT para el sector que identifique a las organizaciones sin fines de lucro que se encuentran en riesgo de FT ni se ha ofrecido orientación a las organizaciones para abordar los riesgos a los que están expuestas. Las organizaciones sin fines de lucro no están obligadas a presentar estados financieros en los que se desglosen sus ingresos y gastos. El consejo del sector no ha trabajado con el sector para sensibilizarlos sobre el FT ni ha sido expuesto al tipo de riesgos a los que las organizaciones podrían ser vulnerables. Actualmente, el consejo no tiene la capacidad de llevar a cabo la mayoría de sus funciones y no existe una coordinación y administración de la información de FT con relación al sector sin fines de lucro.
Los ambientes institucionales débiles perjudican a las organizaciones y debilitan el control del financiamiento al terrorismo. Cuando no existen regulaciones y procesos claros que apoyen a las organizaciones sin fines de lucro, éstas se enfrentan a riesgos y el Gobierno disminuye su capacidad de identificarlos. Los esfuerzos de los gobiernos dirigidos a fortalecer al Consejo de ONG (la unidad responsable de la implementación de recomendaciones) debe incluir una colaboración proactiva con representantes del sector e identificar respuestas proporcionales.
Defensa con evidencias en Nigeria
En 2016, como parte de su candidatura al FATF, Nigeria se sometió a una Evaluación Nacional de Riesgos. La evaluación se realizó con el objetivo de identificar amenazas y vulnerabilidades en diversos sectores, incluyendo las organizaciones sin fines de lucro. El proceso ocurrió en el contexto de un proyecto de ley sobre ONG que no fue aprobada pero que habría establecido regulaciones onerosas al sector, especialmente a las organizaciones que reciben fondos internacionales.
Junto con otras ONG, Spaces for Change analizó los resultados de la Evaluación Nacional de Riesgos. El informe encontró que la evaluación no atendió adecuadamente los siguientes objetivos: (a) identificar a las regiones geográficas y actividades vulnerables, (b) identificar las vulnerabilidades específicas de los actores del sector sin fines de lucro para el financiamiento (por ejemplo, efectivo vs. transferencias bancarias) y (c) evaluar la conveniencia del ambiente regulatorio. Como resultado de estas deficiencias, las respuestas y regulaciones podrían extralimitarse y no atender las vulnerabilidades reales y amenazas potenciales que existen en el país.
Este tipo de análisis y la promoción de evaluaciones de riesgos mejor dirigidas podrían ayudar a identificar los riesgos reales y asegurar que las regulaciones no se extralimiten y que no se puedan utilizar arbitrariamente para atacar a los disidentes.
Cette étude de cas a été initialement publié dans le OGP Rapport Mondial.
La lutte contre le blanchiment d'argent et le terrorisme est entrée en conflit avec la liberté d'association et de réunion dans certains pays. Un groupe de pays du PGO (dont le Nigéria, le Kenya, le Malawi et l'Afrique du Sud) travaillent sur la question du financement du terrorisme, ce qui touche les OSBL.
Dans le cadre de ces efforts, le processus du plan d'action du PGO pour explorer et déterminer une réponse proportionnée au blanchiment d'argent, qui n'entrave pas également l'espace civique, pourrait être d'une valeur considérable.
Les revendications d'un certain nombre d'OSC en Ouganda et au Nigéria sont soulignées pour montrer comment la société civile se mobilise pour accroître le dialogue et la transparence afin que les réponses au financement du terrorisme ne soient pas disproportionnées ou utilisées comme un outil politique pour supprimer des activités légitimes d'organisations sans but lucratif.
En Ouganda, ce travail est effectué par un réseau d'OSC dirigé par la Defenders Protection Initiative (DPI). Au Nigéria, un groupe est dirigé par l'organisation Spaces for Change (S4C). Au-delà de ces deux pays, un réseau régional de membres de la société civile travaille à prévenir la surréglementation du secteur associatif par la sensibilisation nationale, la collaboration avec le gouvernement et l'utilisation de blocs régionaux et continentaux. Le tout est fait en collaboration avec l'International Center for Non-profit Law (ICNL), l'European Centre for Not-for-Profit Law (ECNL) et le Human Security Collective.
Groupe d'action financière (GAFI) – recommandation 8
La recommandation 8 du GAFI définit une approche pour une réponse proportionnelle à la lutte contre le blanchiment d'argent dans le secteur associatif :
Que les lois et règlements qui régissent les OSBL soient révisés afin que ces organisations ne puissent être détournées à des fins de financement du terrorisme. Le GAFI a établi des pratiques exemplaires visant à prévenir le détournement des OSBL aux fins du financement du terrorisme, tout en respectant les actions légitimes des OSBL…
(d) Les mesures ciblées adoptées par les pays pour protéger les OSBL contre le détournement aux fins de financement du terrorisme ne devraient pas perturber ou décourager les activités de bienfaisance légitimes. Ces mesures devraient plutôt favoriser la responsabilisation et susciter une plus grande confiance parmi les OSBL, dans la communauté des donateurs et auprès du grand public quant au fait que les fonds et services de bienfaisance atteignent les bénéficiaires légitimes visés.
(e) Les pays sont tenus de définir et de prendre des mesures efficaces et proportionnées contre les OSBL qui sont exploités par des terroristes ou des organisations terroristes, ou qui les soutiennent sciemment, en tenant compte des particularités du cas en question.
Bien que bon nombre des recommandations du GAFI ne soient pas juridiquement contraignantes, elles peuvent avoir une incidence sur la notation des obligations et la capacité d'emprunt. Les évaluations mutuelles attribuent des notes aux gouvernements sur la conformité aux recommandations du GAFI, notamment la recommandation 8.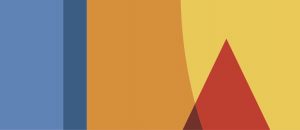 Menaces et dialogue en Ouganda
L'Ouganda n'est pas membre du PGO, mais le travail des OSC ougandaises pour dialoguer avec les gouvernements illustre une approche fondée sur le dialogue pour élaborer une réglementation appropriée.
En 2017, le gouvernement ougandais, agissant nominalement sous les auspices de la recommandation 8 du GAFI, a mené des perquisitions dans trois grandes OSC du pays, affirmant qu'elles étaient impliquées dans des transactions financières illicites et des « activités subversives visant à déstabiliser l'Ouganda ».76 À la suite de cet événement, la Defenders Protection Initiative, organisation qui chapeaute les militants des droits de l'homme, a mené un dialogue avec la Standard Charter Bank, le directeur de la Financial Intelligence Authority et 40 activistes d'OSC ougandaises. Le dialogue n'a pas creusé la question des perquisitions arbitraires, mais a permis de discuter des incohérences et des mesures supplémentaires nécessaires pour améliorer la gouvernance du secteur associatif en Ouganda.
Le dialogue a fait ressortir des questions qui cadraient bien avec l'évaluation mutuelle de 2016 de l'Ouganda sur le respect des normes du GAFI :
Le secteur des OSBL en Ouganda n'est toujours pas soutenu par un cadre juridique adéquat pour aborder les questions de financement du terrorisme. Les exigences actuelles qui régissent le secteur ne traitent pas du financement du terrorisme ni des risques qui y sont associés. Aucune évaluation des risques liés au financement du terrorisme n'a été effectuée dans le secteur pour déterminer les OSBL qui y sont vulnérables. Par conséquent, aucune directive ne leur a été donnée sur la façon de gérer ces risques. Les OSBL ne sont pas tenus de présenter des états financiers ventilant leurs revenus et dépenses. Le Conseil des ONG n'a pas mobilisé le secteur des OSBL pour les sensibiliser au risque de financement du terrorisme. Le Conseil des ONG lui-même n'y est pas exposé. À l'heure actuelle, le Conseil des ONG n'a pas la capacité d'exercer la plupart de ses fonctions et la coordination et l'administration de l'information sur le financement du terrorisme concernant le secteur associatif sont inadéquates.
Un environnement institutionnel faible nuit aux OSBL et affaiblit le contrôle sur le financement du terrorisme. Le manque de clarté des règles et des processus nuit au soutien potentiel des OSBL, peut les mettre physiquement en danger et affaiblit la capacité du gouvernement à cerner les risques réels. Les efforts du gouvernement pour renforcer le conseil des ONG (responsable de la mise en œuvre des recommandations) doivent comporter un engagement proactif avec les représentants des OSBL et définir une réponse proportionnelle.
Sensibilisation qui repose sur des faits au Nigéria
En 2016, dans le cadre de sa candidature à l'adhésion au GAFI, le Nigéria a fait l'objet d'une évaluation nationale des risques. L'évaluation visait à cerner les menaces et les vulnérabilités dans un certain nombre de secteurs, dont celui des OSBL. Un projet de loi sur les ONG, tout juste rejeté, aurait créé une réglementation onéreuse pour le secteur associatif, surtout pour les bénéficiaires de financement étranger.
De concert avec d'autres ONG nigérianes, Spaces for Change a analysé les résultats de l'évaluation nationale des risques. Le rapport a révélé que l'évaluation n'avait pas suffisamment tenu compte des objectifs suivants : a) identifier les régions géographiques ou les activités d'OSBL vulnérables, b) cerner les vulnérabilités particulières d'OSBL en matière de financement (par exemple, financement par virement bancaire ou en espèces) et c) évaluer la légitimité du cadre réglementaire. Par conséquent, les interventions et la réglementation pourraient aller trop loin sans tenir compte des vulnérabilités réelles ou des menaces potentielles dans le pays.
Ce type d'analyse, de même que la promotion d'une approche ciblée de l'évaluation des risques, peut aider à cerner les risques réels afin de s'assurer que la réglementation ne dépasse pas les bornes et ne peut être détournée pour cibler un groupe d'intérêt ou des dissidents.