OGP Launches the Democratic Freedoms Learning Network
Democratic freedoms and civic space are the underpinnings for open government. They allow people to think and speak freely, act in coordination, and advocate for change without fear of reprisal or violence. These freedoms, however, are in decline and under threat around the world. The latest Civic Space Monitor by CIVICUS states that 96.8% of the world's population lives in countries with closed, repressed, obstructed, or narrowed civic space. In addition, the onset of the COVID-19 pandemic has further increased restrictions on civic space in many OGP countries. 
As part of OGP's ongoing efforts to support governments and civil society to introduce open government reforms that protect and revitalize democracy, democratic freedoms, and civic space, we are establishing the OGP Democratic Freedoms Learning Network. The Network will bring together both government and civil society reformers, as well as global advocates, in an open space for dialogue on strategies to protect and enhance democratic freedoms and civic space, including upholding rights of assembly, association, expression, and privacy.
The Network builds on OGP's regional and sub-regional peer exchanges, civil society workshops, multi-stakeholder convenings, research and learning, and support to specific countries on related commitments across this broad agenda. These convenings touched on everything from fundamental freedoms to frontier civic space challenges like surveillance and dealing with democratic backsliding. When convening multi-stakeholder conversations around these issues, OGP heard that the community would value a regular space for discussion and learning, and that OGP is well positioned to convene this space.
The OGP Democratic Freedoms Learning Network will be grounded in the following objectives and supported by a multi-stakeholder group of members who will continue to iterate on the design and structure of the Network. It will:
Advance democratic freedoms and civic space as

key open government norms

, recognizing their importance for ensuring open, accountable, inclusive, and responsive institutions

Encourage the uptake of global democratic freedoms protections and civic space priorities by supporting OGP countries and local governments who have made or are interested in making

concrete commitments

to reforms on these issues through OGP plans

Convene a network of champions leading by example and advocating for reforms on democratic freedoms and civic space at the global, national and local levels to create open, safe space for

dialogue and learning

on specific challenges
The Network will meet three to four times per year, focusing on specific thematic issues under the umbrella of democratic freedoms and civic space, as well as link up to specific initiatives and events related to democratic freedoms across OGP. Based on input received by a cross-sector of partners, in its first year the Network will focus on issues such as the right to protest and police-citizen dialogue. We welcome ideas on other specific issues the Network could help convene around. Over time, we hope this space can incubate some smaller groups working on specific topics that could be led by different partners or countries. 
We welcome your participation in these conversations and invite you to identify government agencies and civil society organizations you think would benefit from participating in convenings. You can get involved by suggesting a topic that the Network should cover, encouraging your government to get involved, or including a commitmentOGP commitments are promises for reform co-created by governments and civil society and submitted as part of an action plan. Commitments typically include a description of the problem, concrete action... in your next OGP action planAction plans are at the core of a government's participation in OGP. They are the product of a co-creation process in which government and civil society jointly develop commitments to open governmen.... As OGP launches a process for its next five-year strategy, we hope this could also be a space to discuss the role that the open government community, reforms, and OGP could play in reinforcing democratic freedoms globally.
Related Content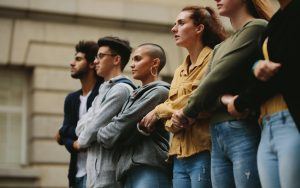 Democratic Freedoms Learning Network
Learn about the Democratic Freedoms Learning Network, an informal network of government reformers, civil society advocates, and international partners and others committed to reversing the 15-year trend of declining civic…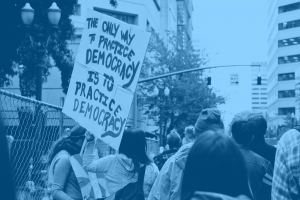 Open Government Approaches in Summit for Democracy Commitments
Explore OGP's analysis of Summit For Democracy commitments, their relevance to open government values, their areas of focus, and how they compare to OGP commitments.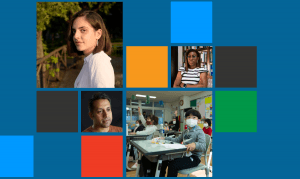 A Decade of Impact – OGP 2021 Annual Report
Read OGP's 2021 Annual Report for a highlights from the year, including reflections on the progress the Partnership has made in its first decade and an ambitious agenda for its…