Protecting Civic Space: Lessons Learned and Actions to Take
A vibrant and robust civic space is essential to open government. While we mark 10 years since OGP's founding this year, we're also facing 15 years of a steady decline in civil liberties, including in some OGP countries. In recent years, the safety of activists and journalists in particular has worsened in more than half of OGP countries. Levels of civil society engagement are also falling. For the first time, five OGP countries fail the OGP Values CheckIn order to join OGP, countries must exhibit a demonstrated commitment to open government values by meeting a set of minimum performance criteria across key dimensions of open government. Beginning in..., which measures the degree to which civil society can operate freely without government repression or interference.
The 2021 OGP Global Summit this December will be both a moment to celebrate the leadership of reformers and civil society-government collaboration across 10 years and a time to take action and counter these worrying trends. As part of this, we're excited to formally launch the OGP Civic Space Learning Network at the Summit. It will be a first of its kind space for cross-sector learning on how to implement concrete policies to protect and enhance civic space.
In the ten years of OGP, we have learned five key lessons about civic space:
OGP action plan co-creation creates space for civil society to meaningfully engage. When civil society plays a substantive part in the co-creation process for OGP commitments, they are more ambitious. More importantly, we have found that in countries where the larger political context may be challenging, civil society has used OGP as a space to continue dialogue on policy with government officials. While the process has become more participatory over time, government feedback and the quality of engagement remains a challenge.
Reformers have leveraged OGP to co-create commitments that tackle critical civic space challenges. Civil society organizations in Mexico have used the country's OGP action plan to develop a framework that regulates the acquisition and use of surveillance technology and establish democratic controls to prevent the interception of private communications. Following the #EndSARS movement, Nigeria's OGP multi-stakeholder forum developed a commitment to improve the oversight role of the Police Service Commission, foster a dialogue between citizens and police forces, and ensure scheduled visits to police stations to assess the conditions of service and adherence to proper procedure. However, our data shows that these are nearly not enough. Just under half of OGP members have made 111 total civic space commitments since OGP was established ten years ago, and only 11 OGP members are currently implementing civic space commitments from their 2019 or 2020 action plans.
Solutions to civic space issues aren't one size fits all. This sounds intuitive, but the global narrative around civic space that we often see in campaigns, doesn't always resonate with actors at the country level. Reformers should explore how other thematic areas – such as anti-corruption, digital governance and justice – can serve as entry points into civic space reform discussions. For instance, Latvia included a commitment on whistleblower protections in their 2017-2019 action plan

Action plans are at the core of a government's participation in OGP. They are the product of a co-creation process in which government and civil society jointly develop commitments to open governmen...

. The comprehensive Whistleblowing Law was implemented in 2019 and promotes effective whistleblower protection mechanisms.
Forging a coalition of civic space reformers is essential for progress. High-level political leadership around civic space issues is vital, but learning among civil servants and other cross-sectoral reformers is equally important. The launch of the Civic Space Learning Network launch will encourage OGP national and local members to lead by example on civic space, advance reforms that open and protect civic space in their jurisdictions, and support global advocacy efforts on civic space.
OGP stands for the values of civic space and improving the operating environment for civil society. We've seen this in some of the commitments streamlining NGO law reform, but equally in governance measures in OGP, like the response policy

The Response Policy is used when an OGP participating country appears to be taking actions that undermine the values and principles of OGP, as articulated in the Open Government Declaration, in a way ...

.
Act Now
Earlier this year, OGP's co-chairs Maria Baron and the Republic of Korea issued a Call-to-Action, calling OGP members to create ambitious commitments on civic space and participation, anti-corruption, and digital governance. Find ideas for actions to protect and enhance civic space here.
Join us at the OGP Global Summit this week. At our civic space plenary on Wednesday, December 15, 2021 from 12:00-14:00 UTC, we'll cover a wide range of issues including emergency powers, digital surveillance, press freedom, across the global north and south as they have surfaced across OGP countries, and discuss how reforms have pushed back to protect civic space, including the launch of the Civic Space Learning Network.
Leverage the OGP platform at country level to ensure that there is meaningful civil society engagement during the Summit for Democracy's Year of Action. OGP can help in ensuring that high-level commitments made by governments at the Summit for Democracy are co-created with civil society, translated into OGP action plans and tracked through the Independent Reporting Mechanism.

Watch

the recording

of a recent session on enabling civil society in development cooperation and humanitarian assistance hosted by Sida, ICNL and OECD on the sidelines of the OGP Global Summit.
Related Content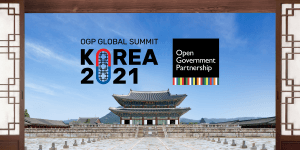 2021 OGP Global Summit: Seoul, Republic of Korea
Thanks for joining us at the 2021 OGP Global Summit. Find recordings, announcements, new publications, and more.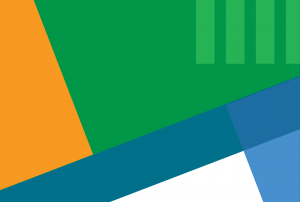 OGP Vital Signs – 10 Years of Data in Review
As we reflect on the first 10 years of OGP and plan ahead for the next decade, we look back on data from nearly 200 OGP action plans and assess…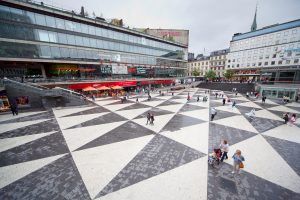 Civic Space
OGP members are working to uphold basic freedoms of expression, assembly, and association even as these human rights are under global attack.