A Guide to Open Government and the Coronavirus: Civic Space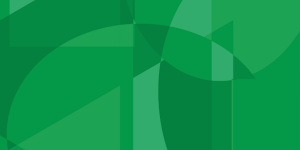 Recommendations | Examples | Resources | Partners | Back to Main
Governments are taking exceptional steps in response to COVID-19, such as enforcing social distancing and quarantine measures. Prohibitions against in-person gatherings have had a dramatic impact on civic space across the globe. Basic activities for many civil society organizations, from holding meetings and workshops to lobbying, protesting and funding activities, have come to an abrupt halt. It is essential that the freedoms of association, assembly, and expression are respected in the context of these dramatic public health measures.
A healthy civic space is even more important in times of crisis, from incubating innovative pandemic responses to ensuring vulnerable communities receive vital support. Government changes to civic space must take a transparent, accountable, participatory, and legal approach to ensure that the freedoms of assembly, association, and expression are upheld despite the pandemic. This guide offers basic recommendations, examples, and resources for protecting civic space during COVID-19. Please take a look at our upcoming guides on protecting freedom of expression and combating misinformation and privacy protection for more information on those topics.
Recommendations

Open Response

Open response measures place transparency, accountability, and participation at the center of immediate government efforts to curb contagion and provide emergency assistance. The following recommendations specifically highlight open government measures to protect civic space:

Legal Principles

Legal basis: Measures affecting freedom of assembly or association must be based in law while also clearly articulating the reasons for the measure, and must be precise enough to permit individuals to determine what behavior is prohibited and permitted.
Non-discrimination: Measures affecting freedom of assembly or association must be evenly applied and not target specific groups.
Scope of restrictions: Measures affecting freedom of assembly or association must be necessary, narrowly tailored, and proportionate in their efforts to respond to the pandemic.

Measures adopted should be short term and renewable, and include automatic sunset clauses.

Public: Measures affecting freedom of assembly or association must be disseminated widely and promptly to the public.

Processes and Institutions

Multi-stakeholder advisory council: Organize (virtually if needed) an inclusive council of stakeholders from across government, civil society, labor unions, special interest groups, and vulnerable communities to co-design and review measures related to civic space in the COVID-19 response.
Enabling resources: Support civil society organizations that provide vital support whose funding is at risk as a result of the crisis:

Streamline and eliminate restrictions on access to funding for civil society organizations generally.
Shift project funding to core funding when possible.
Provide salary support to civil society organization workers in line with workers in the private sector.
Extend timelines for project applications and implementation.

Digital civic space: Avoid interference with online spaces used by civil society for assembly or association, and create new online spaces and mechanisms to permit civil society to participate in policy development, implementation, and review.

Seek to make digital platforms inclusive. Understand the limitations of online deliberation in your community and consider specific outreach to key stakeholders, academia, and civil society groups where access is limited.

Workplace protections: Engage labor unions and other worker associations to ensure workplace health and safety and protect freedom of speech when workers' rights are violated.

Open Recovery and Reform

Open recovery measures place transparency, accountability, and participation at the center of medium-term government efforts to rebuild in the wake of COVID-19. Similarly, open reform initiatives ensure that the public is at the heart of government in the post-pandemic world.

Processes and Institutions

Independent oversight: The legislature and courts should retain the ability to exercise close oversight and review over measures affecting freedoms of assembly or association.

Mechanisms should include an independent legislative review process to monitor and where appropriate affirmatively re-authorize such measures, as well as a judicial forum to address and remedy abuses resulting from such measures.

Sunset clauses: Measures affecting freedoms of assembly or association, such as restrictions on public gatherings, should be of limited duration and require affirmative review and re-authorization by the legislature.
Reporting and transparency: Ensure financial and reporting transparency requirements that are not more restrictive than those for other legal entities, such as corporations, and create a common registry for all nonprofits.

Examples

The following examples in the context of COVID-19 are drawn from this article by the Carnegie Endowment for International Peace.

Zimbabwe: Zimbabwe Lawyers for Human Rights has launched a hotline to report human rights violations related to the crisis and has successfully filed a court application on behalf of citizens who were assaulted by police officers enforcing lockdowns.
Nigeria: Action Group on Free Civic Space is documenting and analyzing coronavirus-related government measures as well as violence by public authorities.
Hong Kong: Hong Kong's pro-democracy movement shifted to digital organizing during the pandemic.

The following examples are commitments previously made by OGP members that demonstrate elements of the recommendations made above.

Resources

Partners who can
provide further support and information
Thank you to our partners at the International Center for Not-for-Profit Law, the EU Agency for Fundamental Rights, and CIVICUS for sharing recommendations and reviewing this module.