A Guide to Open Government and the Coronavirus: Social Safety Nets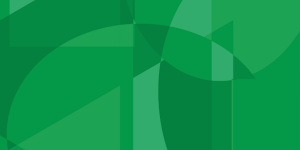 Recommendations | Examples | Resources | Partners | Back to Main
Transparency, participation, and accountability are essential to ensuring that social spending and services reach their intended populations and provide the outcomes that are needed.
Dramatic public health efforts to combat COVID-19 have resulted in harsh economic consequences. Livelihoods across the globe have suffered as governments instruct workplaces to close and families to shelter in place. As a result, governments are instituting massive social protection measures to address issues of poverty, hunger, and displacement. By late April 2020, nearly 700 social protection measures have been planned, introduced or adapted by 151 countries in response to the pandemic.
Governments are distributing emergency assistance to individuals, communities, and businesses.
Assistance to individuals may include direct cash transfers, in-kind assistance such as food or fuel, and unemployment insurance or income replacement.
Emergency assistance to communities seeks to reinforce essential public services, such as healthcare provisions and access to water for hygiene, that are often provided at the provincial or municipal level.
Support to businesses to provide a stopgap for the economy and mitigate unemployment.
How governments choose to distribute assistance depends on many factors, including a country's unique needs and existing social safety net infrastructure. Taking an open government approach to implementing emergency social protections is essential regardless of a country's particular strategy. In some places, open government approaches are seen as secondary to a quick response, but they allow for those responses to be more effective and efficient.
The recommendations below highlight opportunities to ensure transparency, participation, and accountability are incorporated in emergency assistance measures. It is vital to place open government values at the center of COVID-19 social protection programs to ensure these life-saving efforts are implemented fairly and effectively.
Recommendations

The recommendations below are relevant to ensure an open response, recovery, and reform in the context of COVID-19. Such approaches can empower ordinary citizens, reporters, and organizations to give feedback about program effectiveness and help to identify potential cases of waste, fraud and abuse. In addition, individuals and communities need access to information and access to justice to ensure that they can get the assistance they deserve. See the Justice section of this guide for detailed reforms in this area.

Core open government tools in emergency assistance distribution:

Data transparency: Governments should provide timely, accurate, and widely accessible data in a machine readable format related to:

Criteria and prioritization: What criteria and data is used to identify and prioritize households for assistance programs, such as census data, employment records, surveys.
Distribution: Data on who receives assistance as well as what type and how much assistance, disaggregated by sex, age, geography and formal or informal work status to ensure fairness.
Contribution: Agencies responsible for distribution or oversight of social safety nets can publish data on government and nongovernmental organizations distributing assistance and any contracts.
Accountability and audits: Information on accountability processes to address corruption and leakages as well as the outcome of audits.

Where possible, link relevant budget data to data on procurement expenditure through the enhancement of program-based budgeting and measures to facilitate cross referencing to help facilitate identification and investigation of unspent funds, waste, fraud, or abuse.

Decision-making transparency: 

Provide transparency on:

which government entities and levels of government are responsible for designing and implementing social safety net measures.
the content of the deliberation process
decision outcomes regarding assistance measures at the policy, program, and project levels.

Core open government tools for including underserved communities in assistance programming:

Decision-making participation:

Multi-stakeholder advisory council: Involve experts and civil society as well as levels of government responsible for developing and implementing social safety nets or specific programs. Communities that are the most impacted, such as women and racial and ethnic minorities, should be consulted to ensure appropriate measures are taken to address vulnerabilities as well problems that have been worsened by the COVID-19 pandemic.
Inclusive budgeting: Ensure that vulnerable communities are included in spending priorities by incorporating approaches like gender-based budgeting or participatory budgeting exercises (virtually if need be), including potential prioritization exercises such as those undertaken online in Madrid or other locations. In cases where there is weak access to the internet or processes, such exercises can involve representatives of vulnerable populations.

Core open government tools to strengthen accountability

The following are critical elements of an "accountability system" for such spending. Research shows that the more of such actions that can be taken, the better the outcomes.

Parliamentary oversight: The legislature should use its authority to oversee and provide regular, public monitoring of social safety net measures related to COVID-19.
Supervisory bodies: Empower the supreme audit institution to oversee disbursement and allocations. In some cases, this may mean enhancing the ability of audit institutions to move from after-the-fact audits to real time monitoring. Additionally, ensure there is a supervisory body with investigatory and enforcement powers as well as the ability to impose sanctions.
Social audits and oversight: Enable beneficiary audits and oversight that facilitate strong communication between the government and target communities.
Complaint mechanism and whistleblower protections: Provide a formal complaint mechanism and strong safeguards for whistleblowers to reduce leakages and corruption. (See our guide for more information.)

Allow for beneficiary reporting, such as a hotline for households to report any discrepancies in targeting or delivery.
Individuals who submit complaints should be entitled to a response and have the ability to track the progress of their complaint.

Examples

The following examples are recent initiatives in response to the COVID-19 pandemic and are drawn from our crowdsourced list as well as partner materials.

Transparent emergency assistance provision

The Philippines: The Department of Social Welfare and Development provides regularly updated data on financial assistance provided to the municipal level as well as a heat map of food assistance distribution.
Togo: The government of Togo has instituted a cash transfer system to provide funds through mobile transfer, with higher amounts for vulnerable households and women. Information regarding disbursed funds and beneficiaries is available online.

Participatory & accountable emergency assistance provision

South Africa: The Treasury has provided an online portal for citizens to suggest how to allocate funds in response to the pandemic.
Rwanda: The Government Rwanda is distributing food security packages to the most vulnerable households, who were identified by local level government. The government has provided a toll free hotline for households to call if they were wrongly excluded from the program.

OGP members have substantially completed the following commitments prior to the COVID-19 crisis. They demonstrate the feasibility of the above recommendations.

Resources

A team of World Bank and UN economists are keeping a list of social protection measures across the globe in response to COVID-19.
Economics for Inclusive Prosperity offers a comprehensive guide for social protection responses in developing countries.
The International Food Policy Research Institute also provides an issue brief on gender sensitive social protection during COVID-19.

Partners who can
provide further support and information
Thank you to our colleagues at the Accountability Research Center for sharing recommendations and reviewing this module.