A Guide to Open Government and the Coronavirus: Vaccines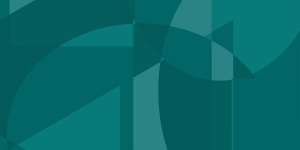 Recommendations | Examples | Resources | Partners | Back to Main
COVID-19 vaccines are indispensable in the race to save lives and livelihoods during the pandemic. However, the unprecedented global need for vaccines presents a series of challenges, including corruption, inefficiency, and inequity. Examples of "vaccine capture" already demonstrate how the powerful and well-connected are using their influence to receive vaccinations ahead of others. The current distribution of vaccines is also exacerbating health disparities within and across countries, threatening to prolong the pandemic. More than half of all vaccinations have been administered in high-income countries, compared to just 0.1 percent in low-income countries. At the same time, COVAX, a global initiative aimed at improving equitable access to COVID-19 vaccines, remains underfunded.
In this context, an open government approach to developing, buying, and distributing vaccines can help governments to better deliver vaccines. This requires incorporating elements of transparencyAccording to OGP's Articles of Governance, transparency occurs when "government-held information (including on activities and decisions) is open, comprehensive, timely, freely available to the pub... More, civic participation, and public accountabilityAccording to OGP's Articles of Governance, public accountability occurs when "rules, regulations, and mechanisms in place call upon government actors to justify their actions, act upon criticisms ... More throughout the life cycle of vaccines. Doing so can mitigate corruption risks, achieve value for money, build public trust, and ensure that vaccines are reaching the people who need them most.
Recommendations

This section highlights specific open government actions that governments can adapt and weave into their immunization policies. Given OGP's membership, these actions respond to challenges faced by domestic actors, which can be grouped into the following "4Ds":

Doses – vaccine-specific issues around regulations, acquisition, and local supply/demand
Distribution – national/subnational decisions around eligibility, distribution channels, and vaccine delivery
Dissemination – public communication around vaccine confidence, safety, and access
Dollars – resource prioritization for allocating funds to both vaccine and non-vaccine COVID-19 measures

The actions are grouped below by stage of the vaccine life cycle. They draw from WHO guidance and other resources listed at the bottom of the page.

Review and Approval

Involving non-governmental experts in the authorization process and being open about the safety and effectiveness of particular vaccines is critical for gaining public trust. Research shows that an open approach early on generates vaccine confidence, which makes for a more effective distribution.

Clinical Trials

Require that pharmaceutical companies disclose clinical study reports and record trial-related information in a publicly accessible register, including:

Trial protocols (how they were structured, who was involved, changes made)
Summary of results
De-identified participant-level data

Authorization

Establish and strengthen National Immunization Technical Advisory Groups (NITAGs) or other multidisciplinary citizen groups to play an independent, advisory role with public recommendations
Provide public explanations for why vaccines were or were not approved – including the scientific basis – along with information on safety and effectiveness

Procurement and Spending

The contracting process should include input from citizens and health sector experts from end to end, beginning with the planning phase through to monitoring that vaccines are delivered as expected. This can maximize the impact of dollars spent and reduce corruption in the acquisition of doses, among other benefits.

Budgeting

Involve citizens in the planning and monitoring of budgets for vaccines and vaccine-related expenses (e.g. logistics, syringes, software, waste management)
Publish machine-readable data on budget allocations, including revenue sources such as donor assistance or debt instruments

Procurement

Publish the contracting process and contracts around vaccines (research, development, manufacturing, and distribution) and vaccine-related services, with a focus on disclosing:

Quantity of vaccines (or other products) procured
Price paid, including unit price
Delivery schedule
Risk sharing and liability clauses
Exclusive manufacturing agreements
Intellectual property and licensing agreements
"March-in" rights (to take over vaccines if not provided on reasonable terms)

See the Open Contracting Partnership's Guide to publishing COVID-19 emergency procurement information
Publish the beneficial ownershipDisclosing beneficial owners — those who ultimately control or profit from a business — is essential for combating corruption, stemming illicit financial flows, and fighting tax evasion. Technical... More information for all contracts, including a debarment list based on past poor performance or fraud

Spending

Publish machine-readable data – disaggregated by region, sex, and social group – on vaccine and vaccine-related expenditures
Establish multiple channels for monitoring (see Monitoring and Oversight section below)

Distribution

An open rollout produces a more effective, efficient, and equitable distribution of vaccines. For example, by publishing data on vaccine eligibility and uptake, people can be sure that shots are going to those who need them most. Meanwhile, partnering with local leaders and groups is essential for a strong dissemination that curbs vaccine hesitancy and empowers citizens to understand how to access vaccines.

Planning Process

Involve citizens, in particular community health workers, in developing and guiding implementation of rollout plans through multi-stakeholder groups like the National Coordinating Committees (NCCs) and subnational planning groups.
Publish and socialize vaccine rollout plans that include:

Doses to be distributed and timeline
Resources and funding
Coordination structure, including opportunities for public engagement
Strategies for identifying and engaging vaccine-hesitant communities
List of prioritized populations, including rationale
Supply chain and distribution process
Monitoring and evaluation structures

Rollout

Publish data on vaccine availability, including number of vaccines, type of vaccine, and accessory supplies in stock, as well as supply chain (e.g. cold chain) capacity
Communicate who is eligible for vaccines (e.g. by age group, vulnerability), and when
Publish data on vaccine uptake and coverage over time, disaggregated by region, sex, and age group at a minimum

Where possible, further disaggregate by type of vaccine, occupation, comorbidities, context (e.g. school, prison), and socioeconomic, ethnic, or any socially disadvantaged group
Protect personal data privacy by de-identifying recipient data

Proactively communicate any Adverse Events Following Immunization (AEFI), including information about the events, as well as investigation findings and results
Share information on entitlements and benefits, including how to access vaccination programs, targeting marginalized groups in particular

Public Trust in Vaccines

Manage misinformation, disinformation, and vaccine hesitancy

Establish surveillance systems to understand sources of misleading information
Partner with NGOs to engage local communities, identify concerns, and share factual information
Use multiple channels – online and offline – to proactively share information about vaccination and roll-out plans, including in local languages

Monitoring and Oversight

Establishing multiple, public-facing channels for monitoring ensures that the government can be held accountable for its vaccination policies and performance around all key challenges: doses, distribution, dissemination, and dollars.

Empower civil society and government actors (such as State Audit Institutions) to track the procurement and distribution of vaccines by establishing oversight bodies with access to real-time spending, inventory, and delivery data, such as vaccine usage and wastage rates by region
Establish grievance mechanisms through which citizens can file complaints if they are unfairly denied vaccines or experience other issues during vaccination

Enable citizens to report on vaccine delivery through several channels

Create feedback loops through which governments commit to investigate and respond to citizen alerts and grievances

Examples

The following examples are recent initiatives in response to the COVID-19 pandemic. They may not directly address vaccines, but could be expanded to cover them explicitly.

AccountabilityLab tackles COVID-19 misinformation. The Coronavirus CivActs Campaign (CCC) gathers rumors, concerns, and questions from local communities in several countries – including Pakistan, South Africa, and Nigeria – and provides easy-to-understand bulletins with pandemic-related information.

Argentina publishes health contracting data. As part of its 2017-2019 OGP action plan, the government began disclosing health procurement information, including agreements signed with laboratories, the list of most-procured medications, and open dataBy opening up data and making it sharable and reusable, governments can enable informed debate, better decision making, and the development of innovative new services. Technical specifications: Polici... on individual purchases.

Chile used open contractingA transparent procurement process, known as open contracting, increases competition, improves public service delivery, and ensures governments better value for their money. Technical specifications: C... to bring down the cost of medicines. The country's largest buyer of medicines, CENABAST, bought 60% of medicines at a lower cost in 2020, saving the government an estimated $9 million. This results from a new law allowing CENABAST to deal with private pharmacies to increase purchases and set maximum retail prices to benefit citizens. The reforms were driven by a community of civil society organizations, journalists, and activists using open procurement data to identify lack of competition and conflicts of interestA key part of anti-corruption involves preventing or revealing conflicts of interest — when a public official is in a position to use public office for personal or private gain. Technical specificat... amplified by country-wide protests in 2019.

Colombia improves transparency of medications. During its 2015-2017 OGP action plan, the Colombian government launched online services enabling citizens to see average drug prices, compare prices across medical establishments, and access instructions for use.

Liberia commits to open data on health supply chains. In its latest 2020-2022 OGP action plan, the government commits to disclose supply chain management decisions and updates, including around emergency procurements during the pandemic.

Moldova built an open contracting data dashboard for all COVID-19 contracts in 60 days. Local NGO Positive Initiative sought to improve Moldovans' access to healthcare by lowering the price of HIV and tuberculosis medicines. In a matter of weeks, they managed to build a public platform that displays detailed information about all the government's contracts for supplies and services to fight COVID-19. The platform's user-friendly dashboards are designed to reveal real-time insights that are most relevant to taxpayers and vendors, such as price comparisons, how much each health facility has spent, when items are delivered, and which companies are supplying them.

The Philippines aims to ensure social benefits reach intended beneficiaries. The government launched a "Social Amelioration Package" to alleviate the impact of the pandemic on vulnerable groups and established hotlines for citizens to lodge complaints and concerns around benefits. On the civil society side, G-Watch mapped existing disbursements, monitored the effectiveness of the hotlines, and more recently, outlined key citizen entitlements as part of the government's vaccination program.

Resources

Partners who can provide further support and information
Thank you to Nicole King (Eureka Strategies), the Center for Global Development, Global Integrity, the ONE campaign, and the Open Contracting Partnership for reviewing this module.