A Guide to Open Government and the Coronavirus: Public Procurement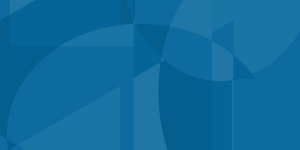 Recommendations | Examples | Resources | Partners | Back to Intro
Procurement has become a life or death issue in many countries' responses to the coronavirus pandemic. In the short-term, emergency procurement is a critical component of any government's response measures.
Shortages of personal protective equipment for frontline workers, ventilators, and testing capacity have hampered responses. Many governments have enacted emergency procurement procedures in an attempt to speed up purchases. Open government principles can help make this process more effective and get equipment to those that need it, while guarding against corruption and waste.
These principles also help level the playing field for suppliers by enabling them to access procurement systems in a faster, streamlined manner and provide goods and services with greater efficiency. As countries move from immediate response to long term recovery and reform, it is critical to ensure that procurement systems remain fit for purpose and that production capacity and supply chains are reinforced. Going forward, it is key to support small businesses and suppliers as well as invest in better public procurement data and healthcare policies and  infrastructure to withstand future shocks.
Public Procurement is one of government's greatest corruption risks because of the size of spending. Health procurement is an especially high risk area because it is complex and opaque. Emergency health procurement is even higher risk as it may involve sole sourcing, accelerated timeframes, prepayment and a general scramble to secure supplies that may minimise due diligence and supplier scrutiny.
Seventy-six OGP members have made 227 commitments related to open contracting since 2011, meaning there is a wealth of relevant experience and learning within the partnership to draw on.
Recommendations

Open Response:

Open response measures place transparency, accountability, and participation at the center of immediate government efforts to curb contagion and provide emergency assistance.

Our friends at the Open Contracting Partnership make the following recommendations:

Policy: Make emergency procedures public and open. This includes coordinating and centralizing procurement, setting a clear test and a written justification for emergency procedures, publishing open data, targeting price gouging, and requiring timely reporting.
Coordination: Set clear goals & priorities and consolidate emergency committees for quick decision-making.
Data: Use and share open procurement data to analyze and share information to predict and manage critical supply chains. Collect and tag all contracting processes and budget lines with "COVID-19" to ensure high-quality, open and complete data, disclose technical comments from suppliers, and publish all contract awards under the emergency framework.
Innovative partnerships: Build innovative partnerships with business and civil society. Issue a list of essential medicines and devices so markets can react accordingly and encourage startups and data-driven civil tech projects.
Civic monitoring: Trust and support civil society to play an important role in monitoring efficient spending and delivery of goods and services. Governments should create digital portals that are easy to access and use, which can allow citizens to track all Coronavirus-related purchases.

Open Recovery and Reform:

Open recovery measures place transparency, accountability, and participation at the center of medium-term government efforts to rebuild in the wake of COVID-19. Similarly, open reform initiatives ensure that the public is at the heart of government in the post-pandemic world.

According to findings from the 2019 OGP Global Report, most OGP members do not have fully open and competitive bidding processes in health. Health procurement is seen as less transparent than infrastructure procurement in most countries. Countries should consider the following recommendations for medium and long-term reform. Where possible these new measures and reforms should be time-sensitive, build upon existing legislations and tools, to minimize slowing down the response to the health crisis.

Strengthen systems of e-procurement to ensure that tender processes are accessible, including for smaller suppliers.
Collect and publish higher quality and machine-readable data, including at municipality and local levels. Use the Open Contracting Data Standard to guide decisions on disclosing data and documents throughout the procurement process.
Collect and share data on procurement bids by small and medium enterprises, as well as women and minority-owned businesses. Identify targeted policies to better connect these groups to the procurement market.
Develop systems of public monitoring to enable real-time alerts of leakages, irregularities, and breaks in the supply chain.
Expedite and publish public audits of all expenditures on emergency procurement.
Strengthen local and municipality level procurement systems, including publishing geo-coded data to track deployment of services to underserved communities.
Engage with and support civil monitoring to improve planning, reporting and implementing government contracts.
Improve processes that map and link procurement to budget data to ensure better use and value for money as well as to identify gaps in allocation of essential services.
Governments should require company ownership information from companies that bid for emergency contracts, to ensure that those supplying emergency goods and services are legitimate and well-equipped for delivery.

Examples

The following examples are recent initiatives in response to the COVID-19 pandemic and are drawn from our crowdsourced list as well as partner materials.

Global: Examples of transparent government responses to COVID-19 emergency procurements can be found in Colombia, Paraguay and Ukraine.
Ukraine: The Open Contracting Partnership is monitoring government data, focusing on price gouging for facemasks.
Mexico: The Commission of Transparency and Access to Information for the state of Nuevo León publishes information about the local procurement process for use by relevant agencies.

The following examples are commitments previously made by OGP members that demonstrate elements of the recommendations made above.

Resources

Partners who can provide further support and information
Our thanks to partners at Open Contracting Partnership, The B Team, and Transparency International for sharing recommendations and reviewing this module.