A Guide to Open Government and the Coronavirus: Right to Information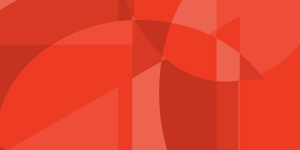 Recommendations | Examples | Resources | Partners | Back to Main
The right to information is a fundamental right and an inherent part of the right to freedom of opinion and expression. It is essential to modern governance and a core part of the OGP mission. RTI permits the public to follow government decision-making, participate in ensuring better decisions, and hold the government accountable.
During the pandemic, the public has a heightened need for complete, timely information. At the same time, governments' ability to respond to information requests faces pressure: many officials are working from home, some have been reassigned, and records may be hard to access physically or digitally. Unclear guidance can lead to uneven responses.
Further, extraordinary measures by many governments have resulted in suspension of administrative procedures, affecting processing of information requests. Appeals to courts are also limited. Similarly, rules about preparing and publishing information proactively, a feature of most national transparency regimes, are also suspended. 
Populations including women, the elderly, linguistic minorities, and rural communities may face difficulty getting digital records due to lack of internet access.
This section makes recommendations to respect RTI to the greatest extent possible during response and recovery. Further information on proactive information disclosure can be found elsewhere in the OpenGov Guide.
Recommendations

Colleagues from the Centre for Law and Democracy, Access Info Europe and the Institute for Development of Freedom of Information have developed a number of guidelines.

Open Response

Open response measures place transparency, accountability, and participation at the center of immediate government efforts to curb contagion and provide emergency assistance.

Access to Information laws: Governments should aim to maintain the processing of requests for information and, to the greatest extent possible, requirements to provide information "as soon as possible" should remain in place. 

Legality: Any suspension or extension to time frames should have a basis in law, such as being part of declared states of emergency, which are time bound and subject to parliamentary approval for renewal. All changes must be made public. 
Electronic requests: Electronic requests should be honoured as usual when relevant documents and remote workers are accessible. Eliminate any barriers, such as digital identification requirements, to simplify electronic information requests.
Information commissioners: Work with information commissioners to establish systems for responding to requests during the pandemic, to brief public officials, and to monitor implementation. Ensure that resources are in place for appeals to information commissioners and/or courts.

Prioritization

Prioritize COVID-19 related requests: Where possible, give particular priority to requests related to the pandemic response and its impacts (health, economic, education, employment and social measures). 
Staffing: Identify under-utilized workers and reassign them to high priority requests for information.
Specialized transfer: Create channels and protocols for identification, transfer, and referral of right to information requests between an RTI compliance unit and the main COVID-19 coordination unit.
Use proactive publication: If responding to all requests is a challenge, monitor requests and ensure proactive publication of most sought-after information. Dedicate resources to this priority. 

Proactive Publication: COVID-19-related information and data should be gathered in a single, easy-to-find website at the appropriate level of government. This should include responses to relevant information requests. The proactive publication should include data on the situation, resources, public procurement, budgets and funds, as set out elsewhere in the Open Government Guide.  

Decision Making: There should be proactive publication of pandemic response decisions taken, along with transparency of who is making decisions along with justifications of basis for decisions, such as legal or scientific basis. 
Legal measures: Publication of all laws should take place not only in official journals, but also in accessible places, ensuring clarity of communication about the rules to the public and businesses. There should be transparency on the implementation of the laws, including on police action, sanctions imposed, and court processes. This transparency should apply, inter alia, to quarantine measures, travel restrictions, and border controls. 
Media briefings: When information is provided to the media in press conferences or in response to requests from journalists, this should also be directly uploaded online.
Disseminate to reach all sectors of the population: Ensure that information is comprehensible to the public, and that it is disseminated proactively through other media (television, radio, print, social media, local community notice boards and so forth) so that it reaches all sectors of the population. 
Keep it open: Ensure that all proactive publication is done in open formats, and that documents and data are licence-free for reuse. 

Open Recovery and Reform

Open recovery measures place transparency, accountability, and participation at the center of medium-term government efforts to rebuild in the wake of COVID-19. Similarly, open reform initiatives ensure that the public is at the heart of government in the post-pandemic world.

Strengthen capacity to respond to requests: There should be investment in robust information collection and provision capabilities. This should be done by: 

Digitalization: Prioritize a shift to digitalization of all information, documents, and data so that access can be assured in a rapid and streamlined way in the future. This should include ensuring secure records and archives storage, protection, and retrieval.
Data Collection: Evaluate the national systems for collecting statistical and other data and reporting it to regional and central authorities; work with statistics offices to improve systems for rapid collection of data. 
Record Keeping: Work with archivists to ensure that best practices for record keeping, including easily accessible digital archives, are implemented so as to facilitate rapid location and compilation of information in the future. 
Resources & Training: In light of increased demand for information, ensure that adequate resources are allocated to reactive and proactive transparency, and that there are sufficient trained public officials to meet demand. 
Plan Ahead for Increased Proactive Publication: Plan ahead for greater proactive publication, and improve systems that permit rapid updating of proactively published documents and data.

Openness about the Pandemic: Commit to the publication of unclassified materials and maximal declassification of appropriate materials related to any post-crisis fact-finding ventures, such as parliamentary committees or truth commissions. Improve systems that permit rapid updating of proactively published documents and data. 

Examples

The following examples are recent initiatives in response to the COVID-19 pandemic and are drawn from our crowdsourced list as well as partner materials.

The following examples are commitments previously made by OGP members that demonstrate elements of the recommendations made above.

Resources

A number of organizations have released statements related to the right to information in the context of the pandemic including:

Partners who can
provide further support and information
Thank you to our partners at Access Info Europe, the Centre for Law and Democracy, and International School for Transparency for sharing recommendations and reviewing this module.