A Guide to Open Government and the Coronavirus: Open Data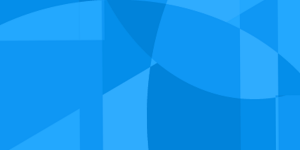 Recommendations | Examples | Resources | Partners | Back to Main
The collection and analysis of population-wide epidemiological data, as well as the population's access to water for hygiene, is a critical element of the COVID-19 response. From publishing disease spread statistics to location-tracking apps, governments around the world have engaged in sweeping data collection efforts to inform public health policies. In particular, open data has become key to facilitating a collective and informed pandemic response. However, it is crucial to ensure that data initiatives strike the balance between opening sufficient data to inform and increase trust in public health policies, while also protecting individual data privacy and rights. Accountability, transparency and participation are therefore critical to ensure this balance is met when determining open data measures.
Recommendations

Open Response:

Open response measures place transparency, accountability, and participation at the center of immediate government efforts to curb contagion and provide emergency assistance. 

Scope of open data

Particular categories of open data can contribute to a collective and informed pandemic response. The following categories offer a starting point for government prioritization of open data in the context of COVID-19:

Medical resources:

Hospital facilities, staffing, and equipment
Personal protective equipment (PPE)
Testing sites and processing laboratories

Epidemiological data:

Patient data (location, demographic, outcomes, and treatments)

Do not release personally identified information.

Data on essential services, closures, etc.

Economic data:

Recipients of emergency funding
Register of PPE suppliers
Supply chain data and price gouging
Travel related data
See our guides on fiscal openness and public procurement

Food security:

Food systems and supply chain
Levels of nutrition and hunger

Access to water for hygiene:

Equity of service (rural vs urban, gender, economic status)
Service quality and reliability

Crime data:

Domestic abuse
Cybercrime

Open science:

Drug research, treatment approaches, etc.
Publication of virus genetic strands
Establish requirements for the release of government-funded research's underlying and anonymised data sets

Data Qualities:

Disaggregated data: Where possible, collect detailed data disaggregated by gender and geography as well as across time and levels of governments.
Interoperable data: Aim to produce data that is interoperable between levels of government, across government agencies, and with international open data repositories.

Institutional approaches

Data advisory councils
Establish multi-disciplinary councils or teams to help prioritize data collection, standardization and release.

Mandate: Councils must operate within the boundaries of the law, in accordance with emergency laws and advisory committee rules.

Potential activity areas can, at a minimum, cover the same range of activities as data categories listed in the "response" section above.

Membership and selection: At a minimum, leaders of such committees should strive to widen participation.

Include experts, civil society, representatives from across government, and representatives from vulnerable communities.

Agenda and ways of working:

Practice maximal disclosure by documenting and publishing records of deliberation and supporting documentation.
Prioritize the release of data based on multi-stakeholder input.
Some OGP countries, such as the United Kingdom, have had success with interagency or single-agency working groups that focus on small and high priority datasets.

Decentralized processes
Identify a process for data standardization to allow comparability across subnational units.

Open research datasets and publications – see US example CORD-19
Document and share any information needed to contextualize and describe the data to enable proper use
Maintain strong channels of communication to facilitate clarifications and updates surrounding the data
Provide contests for publication of major treatment research

International interoperability
Move towards international standardization of core data sets to include keys sectors such as:

Medical resources
Epidemiological data
PPE procurement
Open science and research

Integrate safeguards

Only necessary and proportionate data should be gathered and shared with those who need it to address the pandemic, see our upcoming Privacy Protections Guide for more information.

Open recovery and reform

Open recovery measures place transparency, accountability, and participation at the center of medium-term government efforts to rebuild in the wake of COVID-19. Similarly, open reform initiatives ensure that the public is at the heart of government in the post-pandemic world.

Data scope and use: As government priorities shift in the post-crisis context, the scope and use of data collection will need to be reconsidered accordingly.

Collect and provide open data on allocations covering grants and subsidized lending.
Establish regulations on the storage and use of data collected during the response phase going forward, especially regarding how data can be repurposed to inform future pandemic response plans.
Establish procedures and policies for sharing data internationally to inform global recovery.

Institutional approaches

Provide resources for an ombudsman or investigator to identify major cases of data processing abuse. This may be part of an existing data protection, parliamentary, administrative body or all of the above. Such investigative bodies should have the power to recommend prosecution (in cases of criminal violation), administrative remedies (in cases of civil or administrative violations), and legislation.

Examples

The following examples are recent initiatives in response to the COVID-19 pandemic and are drawn from our crowd sourced list as well as partner materials.

The following examples are commitments previously made by OGP members that demonstrate elements of the recommendations made above.

Resources

Partners who can
provide further support and information
Our thanks to our partners at the Open Data Charter and Iniciativa Latinoamericana por los Datos Abiertos for sharing recommendations and reviewing this module.