A Guide to Open Government and the Coronavirus: Fiscal Openness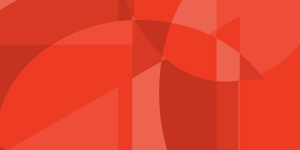 Recommendations | Examples | Resources | Partners | Back to Main
The COVID-19 pandemic has weakened economies, increased public debt, and exacerbated existing inequalities. Governments across the world are in the process of enacting emergency responses, including reallocating budgets to the healthcare sector and sizable stimulus packages. TransparencyAccording to OGP's Articles of Governance, transparency occurs when "government-held information (including on activities and decisions) is open, comprehensive, timely, freely available to the pub... More is critical to ensure that budgets are allocated where there is the most need and that leakage due to mismanagement and corruption is minimized.
As economies brace for long-term fallout from the crisis, tracking expenditures, taxPlacing transparency, accountability, and participation at the center of tax policy can ensure that burdens are distributed equitably across society. Technical specifications: Commitments related to c... benefits and financial sustainability becomes even more essential to ensure that critical public services are delivered and that financing for future emergencies is also taken into account.
Eighty-nine OGP members have made over 580 fiscal openness commitments in OGP since 2011. Budget transparency is also one of the four eligibility criteria for membership to OGP. This implies that there is a strong set of OGP members who can demonstrate leadership on this issue.
Recommendations

Open Response:

Open response measures place transparency, accountability, and participation at the center of immediate government efforts to curb contagion and provide emergency assistance.

Publish data on budget allocations and expenditure for the emergency response: Publish complete and detailed information about supplementary budgets, including the emergency response and fiscal stimulus measures in machine-readable formats. Government should clearly show both increases and reductions in public spending. They should also publish the guidelines and policies that will direct spending, such as beneficiary criteria for relief packages.
Publish data on the revenue sources, including debt contracted or other financial instruments and donor assistance, whether international, national or private, as well as implications on the deficit, in machine-readable formats. This should include reporting on total debt projections for upcoming budget years, including whether the debt is domestic and external. Governments should also disclose new contingent liabilities or debt guarantees extended to the private sectorGovernments are working to open private sector practices as well — including through beneficial ownership transparency, open contracting, and regulating environmental standards. Technical specificat... More and public corporations.
Ensure that supreme audit institutions have oversight over any emergency or donor funds, including any newly created resources. Reports and findings from these audits

Institutional and legal frameworks are necessary for providing assurance of the integrity of financial information and of compliance with budgetary rules and procedure. Technical specifications: These...

should be released to the public and to legislatures as rapidly as possible, to strengthen oversight and address government implementation issues during the response.
Where possible, link relevant budget information to data on expenditure (including procurement transactions) to ensure the identification of leakages and gaps. This should be done either through existing websites or portals, or when these do not yet exist, using available tools and resources to publish data, such as the GIFT Open Fiscal Data Package. Spending channeled through extra-budgetary funds must also be reported alongside budgetary measures.
Ensure that vulnerable communities are included in spending priorities, particularly in sectors such as health and access to water for hygiene.
Develop participation opportunities and feedback mechanisms through which the public can provide input to improve the efficiency and effectiveness of the service delivery and emergency response and stimulus plans design. Civil society can conduct spot-checks to ensure that funding and services are reaching intended beneficiaries. Governments should actively solicit public feedback on challenges in accessing emergency and economic support programs.

Open Recovery and Reform:

Governments and international organizations have already invested more than $20 trillion for the biggest recovery packages we have seen since World War II. Millions of lives and livelihoods depend on the effective implementation of these stimulus and safety nets. Open recovery measures place transparency, accountability, and participation at the center of medium-term government efforts to rebuild in the wake of COVID-19. Similarly, open reform initiatives ensure that the public is at the heart of government in the post-pandemic world.

Publish information on tax incentives and specific objectives and timeframe, including rules for obtaining the benefits, target groups, criteria for selection, and publish the list of beneficiaries in machine-readable formats.
Publish data of budget expenditure, including emergency COVID-19 spending for social and economic recovery policies. This includes budget subsidies, beneficiaries and types of benefits implemented to support the reactivation of the economy, including those directed to natural persons legal entities.
Publish data on aid

More and better information about aid helps partner countries and donor institutions plan and manage aid resources more effectively, parliaments and civil society to hold governments accountable for t...

flow, including grants and loans to finance COVID-19 recovery from International Financial Institutions such as the World Bank and IMF, and other incurred debt. All financial flows should be disclosed according to aid transparency best practices, along with specific targets of what they are intended to accomplish and who they seek to reach.
Ensure that the stimulus policy-making process is evidence-based and inclusive particularly to amplify the voice of historically marginalized groups and others facing added vulnerabilities due to COVID-19.
Offer public engagement and oversight opportunities for civil society and business associations to monitor safety nets and ensure resources are reaching the final beneficiaries all along the COVID-19 recovery process.
Offer at least one opportunity for public participation in the budget process for all three government branches: executive, legislature, and Supreme Audit Institutions (SAIs), and apply the Global Initiative for Fiscal Transparency's (GIFT) Principles of Public Participation in Fiscal Policies.
Publish the eight key budget documents (the Pre-Budget Statement, the Executive's Budget Proposal, the Citizens Budget, the Enacted Budget, In-Year Reports, the Mid-Year Review, the Year-End Report, and the Audit Report) as identified under the Open Budget Survey. Ensure budget documents contain comprehensive and useful budget information that is guided by public demand. Budget information should be fully accessible to the public, including online access to real-time, open data

By opening up data and making it sharable and reusable, governments can enable informed debate, better decision making, and the development of innovative new services. Technical specifications: Polici...

that is easy to understand, transform, and use.

Examples

The following examples are recent initiatives in response to the COVID-19 pandemic and are drawn from our crowd sourced list as well as partner materials.

Argentina: As part of their open data portal has published information on one of the programs of their stimulus package (the Production and Employment assistance for Covid Emergency), including data on credits, fiscal reductions and contributions to salaries. 
Brazil: Created a page on its Transparency Portal to track planned and actual federal spending on coronavirus relief efforts with open data. 
Cameroon, The Gambia, Kenya, Liberia, Malawi, Nigeria and Zimbabwe:  Follow The Money is tracking government spending and international aid in rural grassroots communities, including announcements of grants and donations for communities with limited means. #FollowCOVID19Money is used in social media to publish results. 
Ghana: Peasant Farmers Association (PFAG), SEND West Africa (a national CSO) and the International Budget Partnership (IBP) mobilized a coalition of 23 farmer-based organizations to assure their voices were heard in the COVID crises. The government accepted their ask to expand the number of poor farmers who receive subsidized fertilizers, increasing the 2020 target from 1.2 million to 1.5 million farmers.
Indonesia: The Ministry of Finance of Indonesia and the World Bank have performed a Public Expenditure Review with a particular component analyzing the constraints and effects generated by COVID-19.
Kenya: Transparency International (Kenya) launched an aid tracker to inform strategies for enhancing transparency and accountability in the mobilisation and utilisation of resources to deal with the COVID-19 crisis. 
The Philippines: Released a document that relates projects related to COVID-19, sources of revenue and agency in charge.
Mexico City: As part of their open data portal has included a specific section related to emergency related expenditures and social benefits.

The following examples are commitments previously made by OGP members that demonstrate elements of the recommendations made above.

Resources

Partners who can
provide further support and information
Our thanks to the International Budget Partnership and the Global Initiative for Fiscal Transparency for sharing recommendations and reviewing this module.