OGP Works: 10 Findings from 10 Years of Data
Note: The visualizations in this blog post are interactive. Hover over each figure to engage with it.
In 2021, the Open Government Partnership (OGP) turned 10. In those 10 years, we at the OGP Support Unit have gathered data on hundreds of open government action plans and thousands of commitments. In our recently released OGP Vital Signs report, we review this data to assess whether the OGP platform is working as intended—from action planAction plans are at the core of a government's participation in OGP. They are the product of a co-creation process in which government and civil society jointly develop commitments to open governmen... co-creation to results.
This new research validates the OGP model of co-creation and domestically owned action plans. In other words, where the OGP process is strongest, OGP outcomes tend to be strongest. And when action plans address tough issues, they make a difference. At the same time, we found several important challenges remaining.
Here are the top 10 findings from the report:
OGP process: The model works but government feedback to CSOs is a challenge
Civil society involvement is associated with better OGP outcomes. We find statistical evidence—for the first time—that engaging CSOs throughout the OGP process is a strong predictor of ambitious commitments, better implementation, and early results

Early results refer to concrete changes in government practice related to transparency, citizen participation, and/or public accountability as a result of a commitment's implementation. OGP's Inde...

, even when controlling for other factors.
OGP processes are becoming more participatory. More countries are establishing multi-stakeholder forums for dialogue. And in most countries, government officials no longer just inform or consult CSOs about the OGP process—they engage in back-and-forth dialogue (see Figure 1).
Government offices leading OGP are becoming more stable. Only about one in five countries experience a change in this office during the action plan cycle, compared to nearly half in the early days of OGP (see Figure 1). This growing stability is associated with more early results.
Government feedback to CSOs remains a challenge. When governments give feedback, they tend to have better action plans. Yet feedback is still not common. Fewer than half of OGP governments provide a reasoned response

Ongoing dialogue between stakeholders during the development of an OGP action plan is critical to the plan's success. Specifically, communicating back to stakeholders the ideas received and decision...

, i.e., an explanation of how public inputs were considered in the OGP process (see Figure 2).
Action plans: Plans are more diverse but ambitionAccording to OGP's Articles of Governance, OGP commitments should "stretch government practice beyond its current baseline with respect to key areas of open government." Ambition captures the po... and implementation could be stronger
Action plans are becoming shorter but more diverse. The number of open government issues covered by the average action plan has doubled compared to the early days of OGP. This suggests that action plans may be engaging a greater diversity of stakeholders.
Action plan ambition is generally not improving (see Figure 3). This is concerning as we find that ambition is the strongest predictor of real-world, early results. However, ambition varies widely depending on the policy area addressed by each commitment

OGP commitments are promises for reform co-created by governments and civil society and submitted as part of an action plan. Commitments typically include a description of the problem, concrete action...

(see Finding 9 and Figure 5).
Income is the strongest predictor of action plan implementation (see Figure 4). The difference in the rate of implementation between the highest and lowest-income OGP countries is nearly 35%, even when controlling for other factors.
Policy areas: OGP members are showing "real-world" improvements in specific policy areas
Advancing policy areas through OGP is associated with "real-world" improvements. OGP countries that have made ambitious commitments across multiple action plans to disclose budgetary and beneficial ownershipDisclosing beneficial owners — those who ultimately control or profit from a business — is essential for combating corruption, stemming illicit financial flows, and fighting tax evasion. Technical... More information have become more open than other OGP countries in these areas, based on third-party data.
Anti-corruption reforms show a strong return on investment. Commitments related to anti-corruption topics consistently translate into early results (see Figure 5). And these commitments are becoming more common, particularly ones related to beneficial ownership and open contracting

A transparent procurement process, known as open contracting, increases competition, improves public service delivery, and ensures governments better value for their money. Technical specifications: C...

(see Figure 6).
Civil liberties pose an urgent challenge. OGP countries continue to decline on third-party metrics related to civic space—particularly around the safety of activists and journalists—and few OGP commitments address these issues (see Figure 6).
See the full OGP Vital Signs report for more details. For those interested in the numbers, all of the data in the report is publicly available online here. Any questions or comments about the report or the data can be directed to renzo.falla@opengovpartnership.org.
En 2021, la Alianza para el Gobierno Abierto (OGP por sus siglas en inglés) cumplió 10 años. En este tiempo, la Unidad de apoyo ha colectado datos de cientos de planes de acción y miles de compromisos de gobierno abierto. En nuestro más reciente informe, Los signos vitales de OGP, revisamos estos datos y evaluamos si la plataforma de OGP está funcionando como debería desde la cocreación de los planes de acción hasta los resultados.
Esta nueva investigación valida el modelo de cocreación y de adopción de planes de acción de OGP. En otras palabras, cuando el proceso de OGP es sólido, los resultados tienden a ser también sólidos. La evidencia sugiere que, cuando los planes abordan temas complejos, pueden hacer una diferencia. Además, encontramos que aún hay retos importantes que abordar. A continuación describimos los 10 hallazgos más importantes del informe:
Proceso de OGP: El modelo funciona pero la retroalimentación a la sociedad civil es un reto
La vinculación con la sociedad civil está asociada a mejores resultados.

Por primera vez, encontramos evidencia estadística que muestra que la participación de las organizaciones de la sociedad civil a lo largo del proceso de OGP es un predictor importante del diseño de compromisos ambiciosos, una mejor implementación y resultado tempranos, aun controlando otros factores.

Los procesos de OGP se están tornando más participativos

. Una mayor cantidad de países están estableciendo foros multiactor para el diálogo. Y en la mayoría de los países los funcionarios ya no solamente informan o consultan a las organizaciones de la sociedad civil sobre el proceso, sino que establecen diálogos iterativos (ver la figura 1).
   

Las oficinas de gobierno que lideran el proceso de OGP son más estables

. Solamente uno de cada cinco países registran cambios en esta oficina durante el ciclo del plan de acción. En comparación, cerca de la mitad de los países registraban cambios durante los primeros años de OGP (ver la figura 1). Esta estabilidad está asociada a mejores resultados tempranos.

   

La retroalimentación del gobierno a las organizaciones de la sociedad civil aún es un reto.

Cuando los gobiernos ofrecen retroalimentación, tienden a diseñar mejores planes de acción, pero la retroalimentación no es prevalente. Menos de la mitad de los países miembros de OGP ofrecen respuesta justificada, es decir, una explicación de cómo se incorporaron los aportes del público en el proceso de OGP (ver la figura 2).
Planes de acción: Los planes son más diversos pero su nivel de ambición e implementación tiene áreas de oportunidad
   

Los planes de acción son cada vez menos extensos pero más diversos.

La cantidad de temas de gobierno abierto que abarca el plan de acción promedio se ha duplicado desde que inició OGP. Esto sugiere que los planes de acción podrían estar involucrando a una mayor diversidad de actores.

   

En general, el nivel de ambición de los planes de acción no está mejorando

(ver la figura 3). Esto es preocupante, pues encontramos que el nivel de ambición es el predictor más importante de resultados. Sin embargo, la ambición varía ampliamente dependiendo del área de política que abarcan los compromisos (ver el hallazgo 9).
   

El nivel de ingresos es el predictor más importante de la implementación de los planes de acción

(ver la figura 4). La diferencia en el nivel de implementación entre los países de mayores y menores ingresos es de cerca del 35 %, aun cuando se controlan otros factores.
Áreas de política: Los miembros de OGP están mostrando mejoras "en el mundo real" en ciertas áreas de política
   

Impulsar áreas de política a través de OGP está asociada a mejoras en "el mundo real".

De acuerdo con datos de terceros, los países de OGP que han establecido compromisos en diversos planes de acción sobre transparencia presupuestaria y de beneficiarios finales han mejorado su apertura en estas áreas más que otros países.

   

Las reformas de anticorrupción tienen un alto retorno a la inversión

. Los compromisos relacionados con la anticorrupción consistentemente se traducen en resultados tempranos. Estos compromisos son ahora más frecuentes, en particular los relacionados con la transparencia de beneficiarios finales y la contratación abierta (ver la figura 5).
 

Las libertades civiles son un reto urgente

. Los países de OGP siguen mostrando un descenso en indicadores de terceros que evalúan el espacio cívico, especialmente en lo que se refiere a la seguridad de activistas y periodistas. Además, se han establecido pocos compromisos en esta área (ver la figura 6).
Para mayor información, consulta el informe completo Los signos vitales de OGP, incluyendo implicaciones de investigación para la comunidad de OGP. Para los interesados en los números, todos los datos del informe pueden consultarse aquí. Si tienes preguntas sobre el informe o los datos, dirígelas a renzo.falla@opengovpartnership.org
Related Content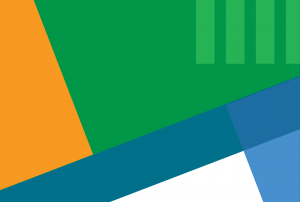 OGP Vital Signs – 10 Years of Data in Review
As we reflect on the first 10 years of OGP and plan ahead for the next decade, we look back on data from nearly 200 OGP action plans and assess…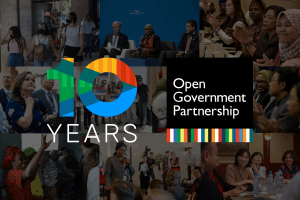 10 Years of OGP
Ten years ago reformers inside and outside government launched OGP – a simple yet distinct way to join forces to create transparent, participatory, inclusive, and accountable solutions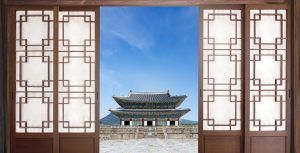 10 Things You Might Have Missed at the 2021 OGP Global Summit