Open Gov Week (OGW) has always been about scaling up our efforts and advancing open government in our communities. But this year, OGW offered a unique opportunity to explore new bold, ambitious reforms. With more than 300 online events in nearly 60 countries – from peer exchanges to hackathons – these activities have the potential to inspire the commitments being implemented and co-created in 2021 in a record 100+ action plans, especially as we continue to confront the challenges posed by COVID-19.
This year's Open Gov Week was themed around Open Renewal, the new phase of our Open Response + Open Recovery campaign. This new phase also coincides with OGP's 10th anniversary and is intended to renew the spirit, optimism and energy that first launched OGP and to put it to use to address the challenges of today.
Let's take a look at some of the events held during Open Gov Week. 
GLOBAL
To kickoff Open Gov Week, the Co-ChairsThe leadership of the Steering Committee is made up of four co-chairs who provide strategic guidance and support to advance OGP's overarching priorities. Co-Chairs serve two-year terms beginning on ... of the OGP Steering CommitteeThe Steering Committee is OGP's executive decision-making body. Its role is to develop, promote and safeguard OGP's values, principles and interests; establish OGP's core ideas, policies, and ru... – Maria Baron from Directorio Legislativo and the Republic of Korea – convened reformers in government and civil society and reiterated their call-to-action to advance reforms on civic space, anti-corruption and digital governanceAs evolving technologies present new opportunities for governments and citizens to advance openness and accountability, OGP participating governments are working to create policies that deal with the .... OGP CEO Sanjay Pradhan also called on reformers to use the co-creation of  more than 100 OGP action plans to imagine and implement ambitious reforms that can help to:
Advance government transparency and accountability like

Latvia

is doing by protecting whistleblowers and

New Zealand

with algorithmic transparencyAccording to OGP's Articles of Governance, transparency occurs when "government-held information (including on activities and decisions) is open, comprehensive, timely, freely available to the pub... More; 

Tackle systematic inequalities

like

Mexico

is doing through its care services system reform ; 

Combat threats to democracy

like

Nigeria

by increasing police oversight; and

Build more citizen-centric democracies

.
"
If each of us can advance concrete reforms across 78 countries, 76 local governments and thousands of civil society members, we will be able to (…) truly RENEW democracy – democracy that works for all.
Sanjay Pradhan, Chief Executive Officer of the Open Government PartnershipThe Open Government Partnership (OGP) is a multi-stakeholder initiative focused on improving government transparency, ensuring opportunities for citizen participation in public matters, and strengthen... More
To close off the Week, the CEO of The B Team, Halla Tomasdottir, the Minister of State, Budget and National Planning of Nigeria, and other leaders in academia, civil society, and the public and private sectors shared how leadership in the 21st century needs to be values-based and reshaped to renew our democracies and create more inclusive societies. 

"
We need to write new rules and a better world by serving for the greater good across sectors, doing it sincerely and humbly and help unlocking leadership in others.
Halla Tomasdottir, CEO of The B Team
AMERICAS 
More than 400 people joined the UN Economic Commission for Latin America and the Caribbean, Universidad Hemisferios and OGP to explore the ways countries in the region can leverage the OGP platform to implement provisions in the Escazu Agreement through their action plans and expand access to information, open up justiceTo address barriers that prevent citizens from having their justice needs met, OGP participating governments are working to expand transparency, accountability, and inclusion into all systems of justi..., and strengthen citizen participationAccording to OGP's Articles of Governance, citizen participation occurs when "governments seek to mobilize citizens to engage in public debate, provide input, and make contributions that lead to m... More in environmental issues. 
A number of countries in the region used the Week to start their co-creation processes like the Dominican Republic  or launched their new action plans like Chile. OGP CEO Sanjay Pradhan commended the Chilean government and civil society on advancing these reforms and encouraged them to keep citizens at the heart of open government as they move towards implementation. 
AFRICA AND THE MIDDLE EAST
OGP, EITI and Open Ownership brought leaders from government, civil society, and private sector together to discuss strategies to advance beneficial ownership transparency in Africa. OGP Ambassador and former Prime Minister of New Zealand, Helen Clark called on reformers to use EITI and OGP as complementary platforms to increase transparency in the extractives sector and combat illicit financial flows. The Head of the UN Economic Commission for Africa and the Vice-President of the African Development Bank (AfDB) made similar remarks. 



"

Being able to track ownership is the best weapon we have to equip government agencies and investigators to pursue the individuals behind illicit activities.

Rt. Hon. Helen Clark, former Prime Minister of New Zealand
Meanwhile, the justice cluster in Kenya invited open government champions from Sierra Leone, South Africa and Indonesia to exchange experiences and best practices in using the OGP platform to improve access to justiceAccessible justice systems – both formal and informal – ensure that individuals and communities with legal needs know where to go for help, obtain the help they need, and move through a system tha... More in their countries. 
ASIA-PACIFIC
Indonesia was one of the first countries to celebrate Open Gov Week this year. Their kick-off event, which featured OGP Envoy Yanuar Nugroho, set the tone and emphasized the importance of collaboration and coordination among stakeholders to create a transparent and inclusive government especially during pandemic responseGovernments are incorporating transparency, citizen input, and public oversight into their pandemic response measures — including open contracting and open budgets — to build more resilient, citiz... and recovery. 
In the Philippines, local researchers, in consultation with investigative journalists, government officials and the private sector released an open COVID procurement dataset that's publicly available for anyone who wants to know where funds are going. 
Reformers in countries like Mongolia and Australia also hosted events on topics ranging from civil society engagement to the role of governance in COVID-19 data and information sharing.
EUROPE
From Spain to Ukraine, open gov reformers in Europe held over 100 events on topics like opening up government at the local level and embedding open gov values in pandemic recovery. In Estonia, more than 1,200 people from 142 countries participated in the e-Governance Conference to discuss the benefits of digital maturity assessments and interoperability, as well as digital tools to combat corruption and protect democracies against digital threats.
The European Union, OECD, and OGP launched the EU for Integrity Programme for the Eastern Partnership, which seeks to advance open government reforms in Armenia, Azerbaijan, Belarus, Georgia, Moldova, and Ukraine. You can hear from OGP Envoy Veronica Cretu and other reformers in government and civil society who participated in the event here. 
LOCAL
Open government champions at the local level in Aragón, Cataluña, and Basque Country in Spain; Tangier – Tetouan – Al-Hoceima in Morocco; Bogotá, Colombia; Santo Domingo de los Tsáchilas, Ecuador also convened online gatherings during OGW to discuss how the values of open government are helping their local government respond to and recover from the COVID-19 pandemic, and, importantly, renew trust. The Governor of Kaduna state in Nigeria Malam Nasir el-Rufai, shared how the state is using open government approaches to address the challenges posed by the COVID-19 pandemic.  
During Open Gov Week, we also announced the OGP Local Innovation Awards, which will recognize innovative and impactful initiatives, and provide targeted support for empowering reformers to drive results and share progress with the global community. Applications will open July 1 and close September 17.
We'd like to thank all who participated in Open Gov Week this year. We hope reformers in and outside of government leveraged the week to advance or create ambitious reforms we can showcase in this year's OGP Global Summit in Seoul, South Korea and online. 
Related Content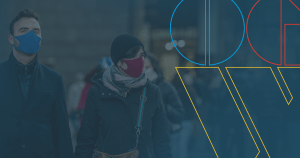 Open Gov Week 2021
From May 17-21, join open government champions from around the world to share ideas, discuss solutions, and commit to new levels of citizen participation in government to respond to and…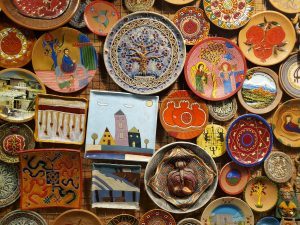 OGP Local Innovation Awards
Through the OGP Local Innovation Awards, OGP will look for innovative and impactful initiatives, and provide targeted support for empowering these reformers to drive results and share progress with the…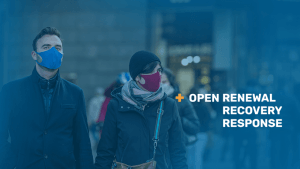 Open Response + Recovery + Renewal
The pandemic has shown just how easily things can break down. But it also offers the opportunity to build them back up, better and stronger.